Care for our beaches
Leaving a positive imprint on the environment was always on the VK wish list and we were always hoping to adopt a beach as a company. Our wish came true when we co-founded "Project Paralies", an initiative which is implemented through the process of beach adoption throughout the whole summer period of 2021 by companies with increased environmental sensitivity and awareness that wish to essentially contribute with their actions to the protection and remediation of our environment. 
So, in 2021 a part of "Schinias" was adopted by our brand "Vassia Kostara Limited Collections" for the first time and this year, 2023, we are back to continue with our goal: clean beaches!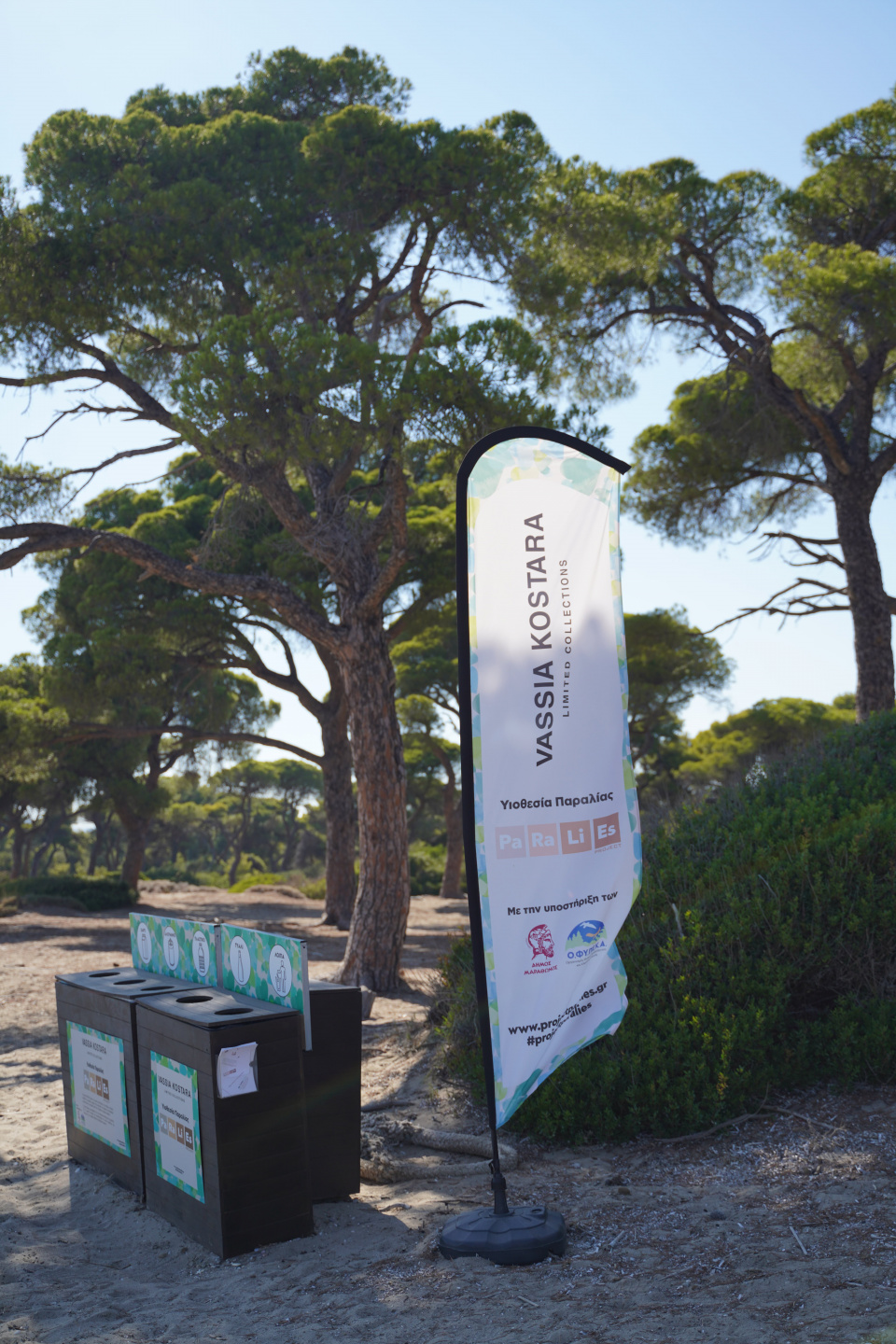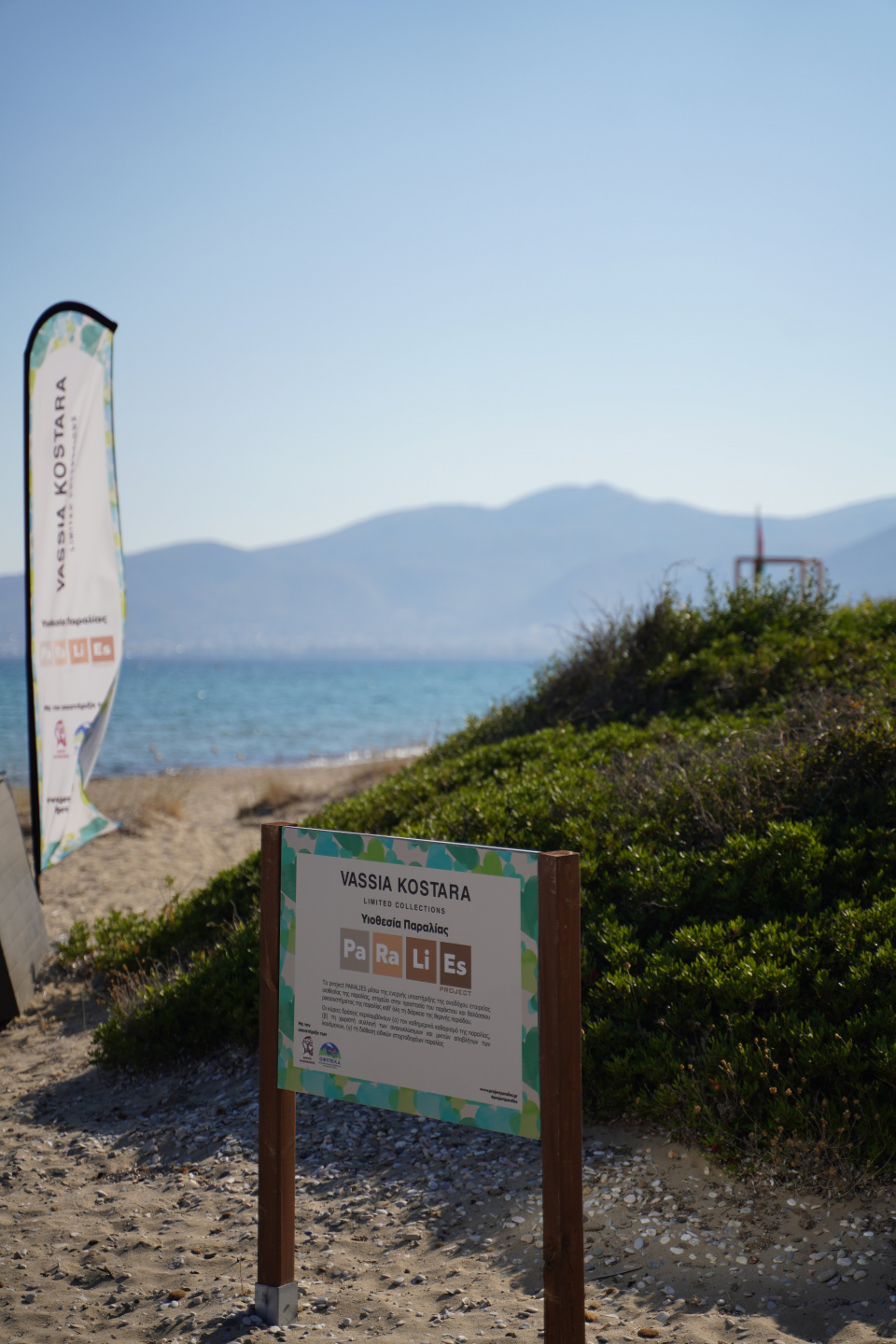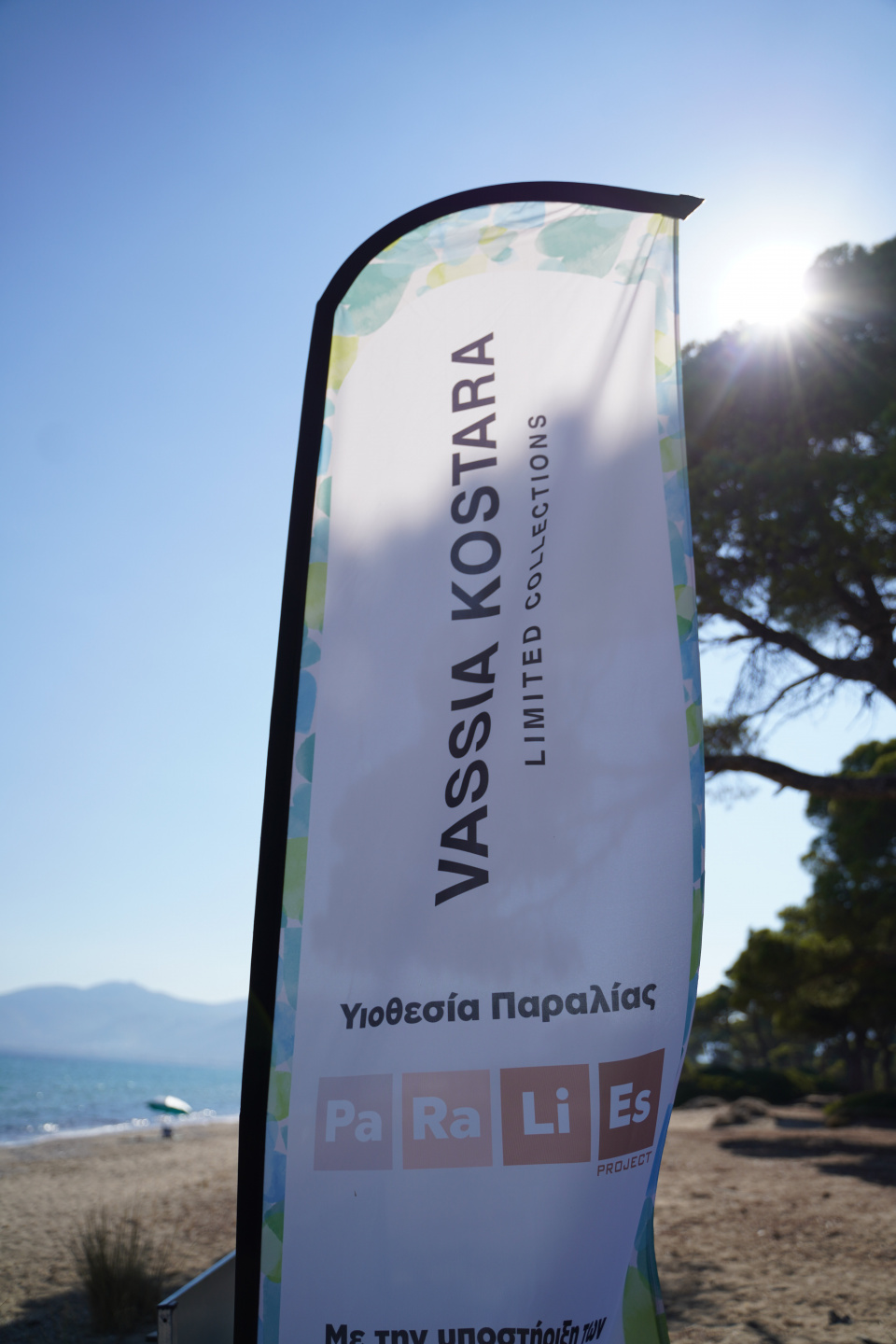 Through this process, special bins are placed on the beach so beachgoers can throw away their rubbish. In addition to this, the beach is being cleaned daily by trained personnel to remove any waste that has been left there. This was not volunteer work. There is a team of people divided in shifts from morning to afternoon who thoroughly clean the beach while discussing with people, urging and consulting them to recycle and not leave waste on the beach.
After the collection of waste, careful weighing, analysis and recording will follow, in order to evaluate the contents, as well as to determine the human footprint during the summer months. The goal of this process is to create a better present and future; to correct the mistakes of the past through cleanups, to re-supply "oxygen" to the coasts in particular and to the environment in general. Cigarette butts, coffee cups left on the beach, water bottles and straws have no place on the shore. The only place that any of them belong is in the bins provided.
In 2021 we managed to collect: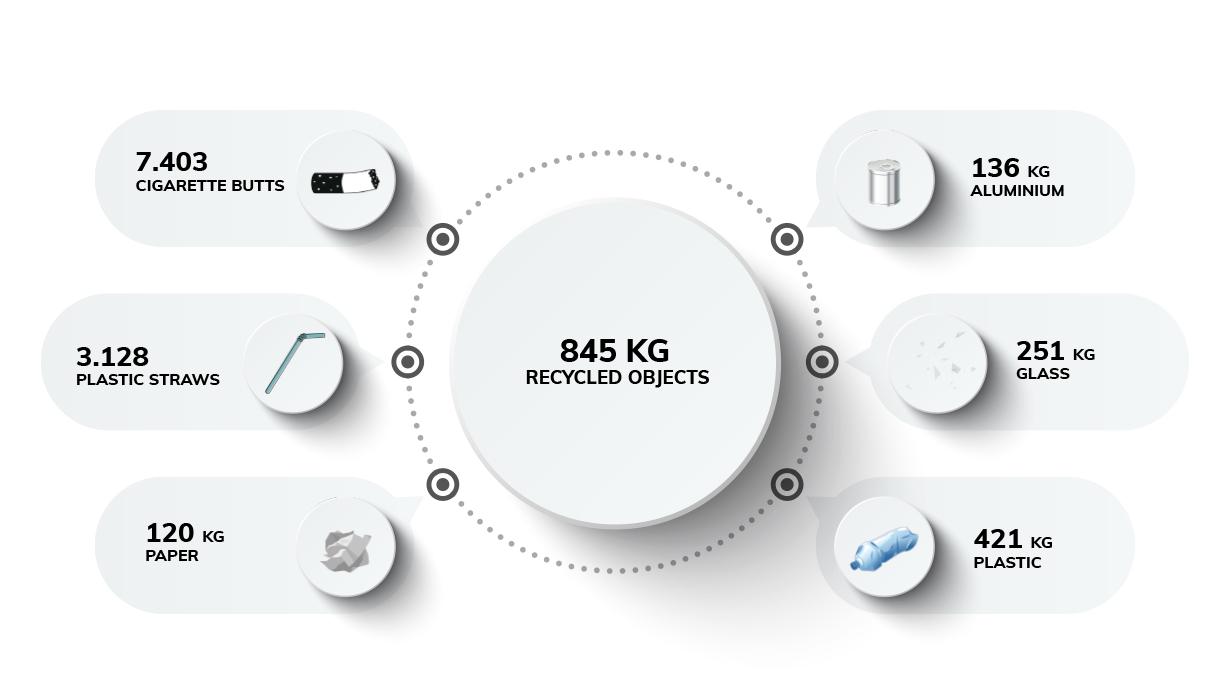 We need to respect "our home" and recycling is one way of showing this.  The environment gives us life and we must take care of this precious gift.  Let us show our gratitude through recycling and keeping our beaches clean. We successfully completed 3 months of recycling in 2021, on our adopted beach! During this period, we manually collected (handpicked one by one) 98 kg of rubbish, which means 20.920 pieces!
This year between June 5th and September 17th, we eagerly checked the results of our recycling project and the outcome so far has been remarkable, with the following impressive numbers achieved:
        - 69,22 kg of paper
        - 148,13 kg of glass
        - 90,11 kg of aluminum
        - 172,32 kg of plastic
Additionally, in the top 5 of the collected waste during daily manual beach cleanups, the following items were found:
        - 1416 cigarette butts
        - 1072 pieces of plastic
        - 629 pieces of paper
        - 453 ropes and cords 
        - 316 plastic bags 
As we move forward, we are determined to maintain this momentum, making a positive impact on the preservation of Greek beaches!