SS20 ANOTHER WORLD
Our collection for Spring Summer '20 is a real landmark for the brand's evolution, not only as far as design is concerned but also in regards to identity and direction.
Like every year, our creative compass is pointing to Greece in terms of inspirations as well as in terms of production process, as our ideas are conceived and implemented within our own borders, despite inherent challenges. 
But now the influences are much more substantive, and reflect images beyond white and blue, beyond dreamy sunsets and landscaped beauty. This summer our patterns "imitate" the forms of our land, blend with the colour of the olive groves, follow the soft movement of golden ashes but most importantly "bow" down deeply before nature.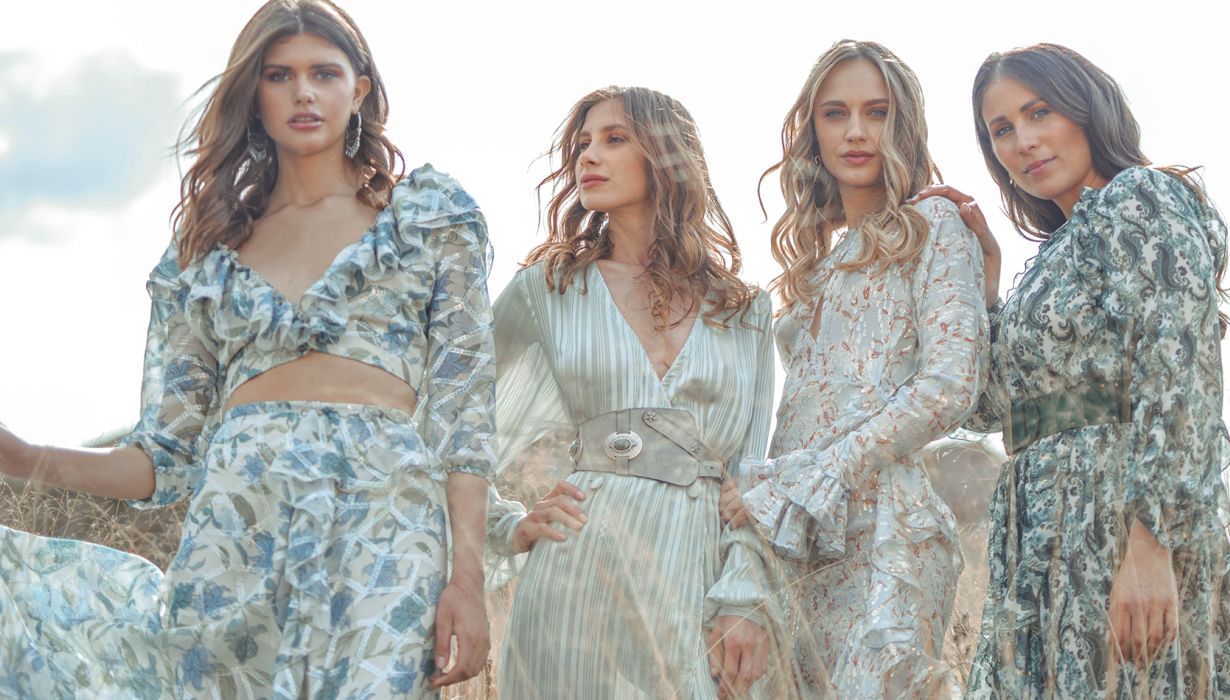 Our 1rst Drop of this collection offers the perfect transitional clothing from winter to spring. Subtle hues of colour and easy to wear paisley and flower prints make our simple yet elegant designs the best option for everyday wear.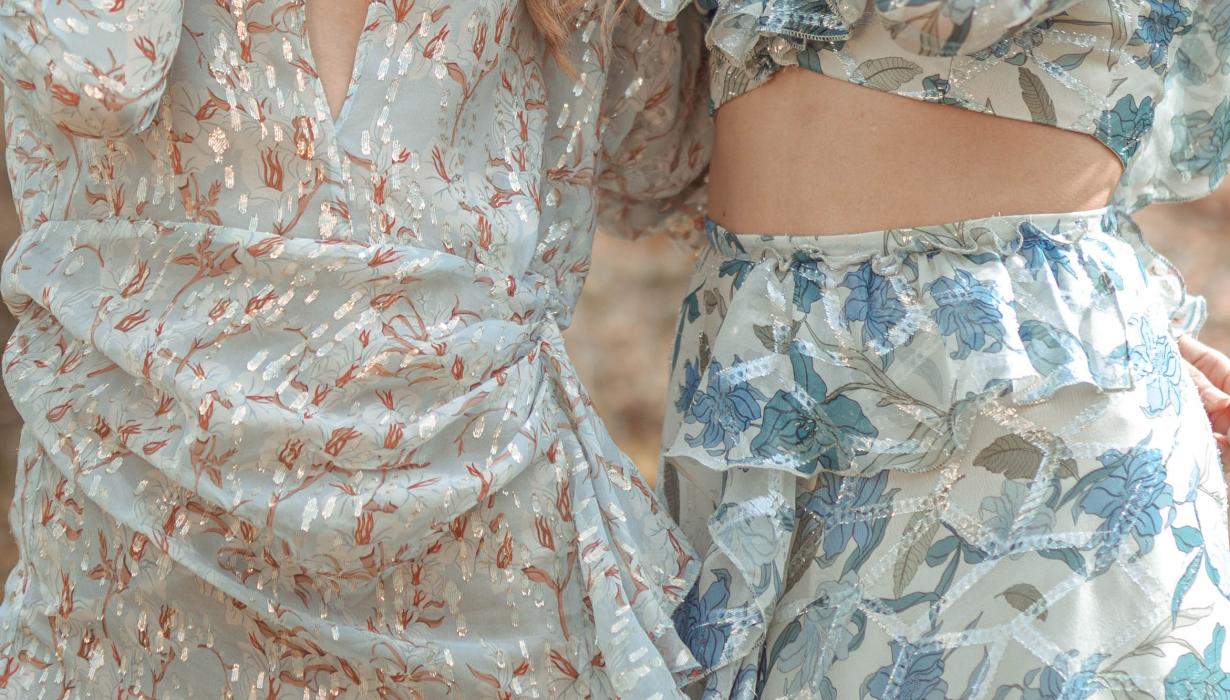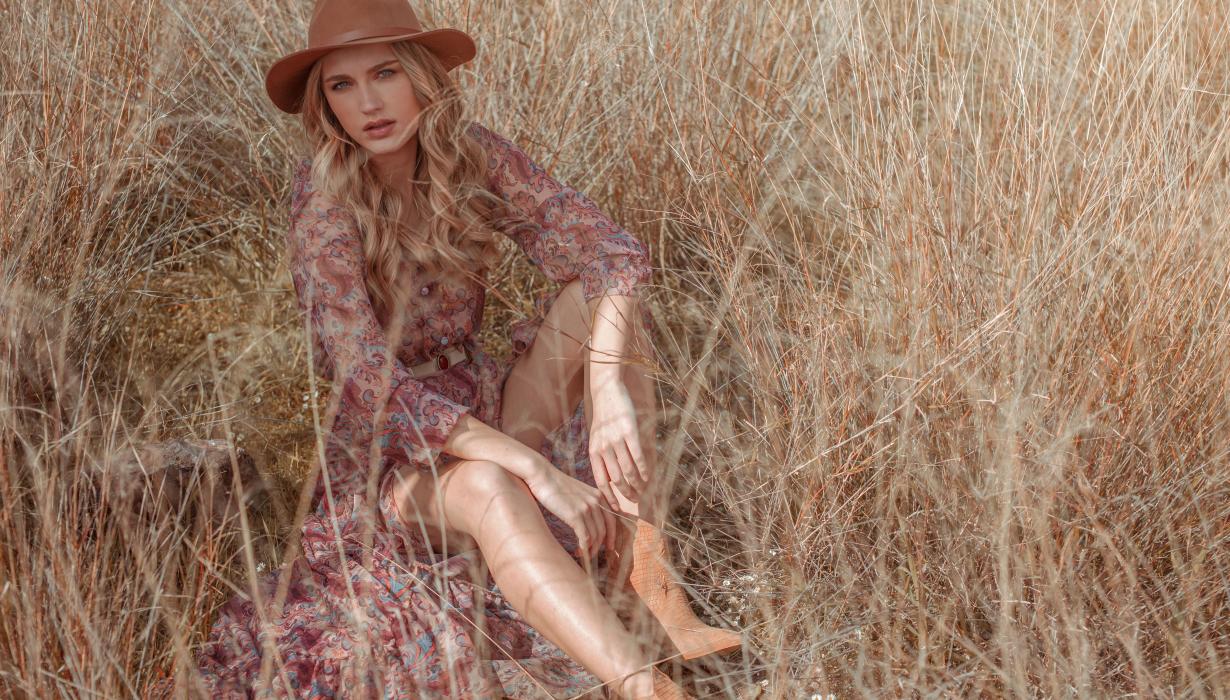 Travelling across Greece during research and preparation for this collection, we found that the beauty and harmony surrounding us is mighty yet discreet in its simplicity. We wanted to capture this essence in our creations against the background of some hidden and magical places of Greece and present them to the world but most importantly, reintroduce them to their people...
The green of the olive groves that stretch as far as the eye can see, the orange and pink hues of the sunset reflecting on the surface of the vast sea and the different shades of blue on the Mediterranean sky, Greece inspired us to become one with nature for this collection.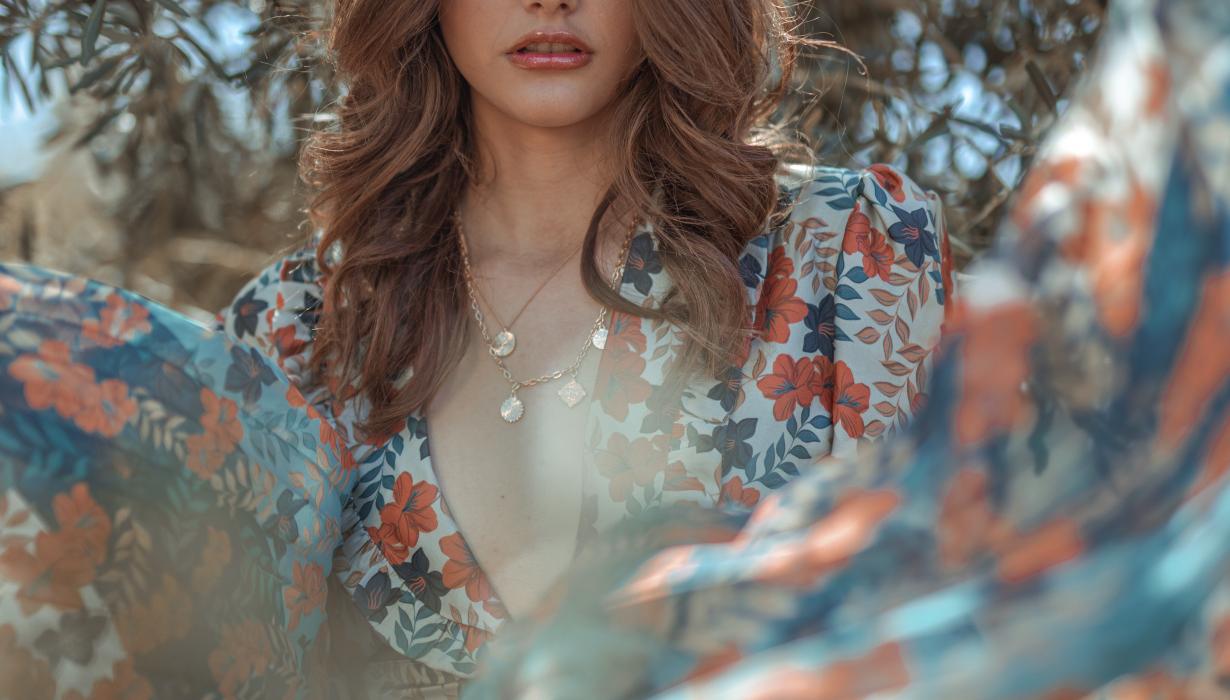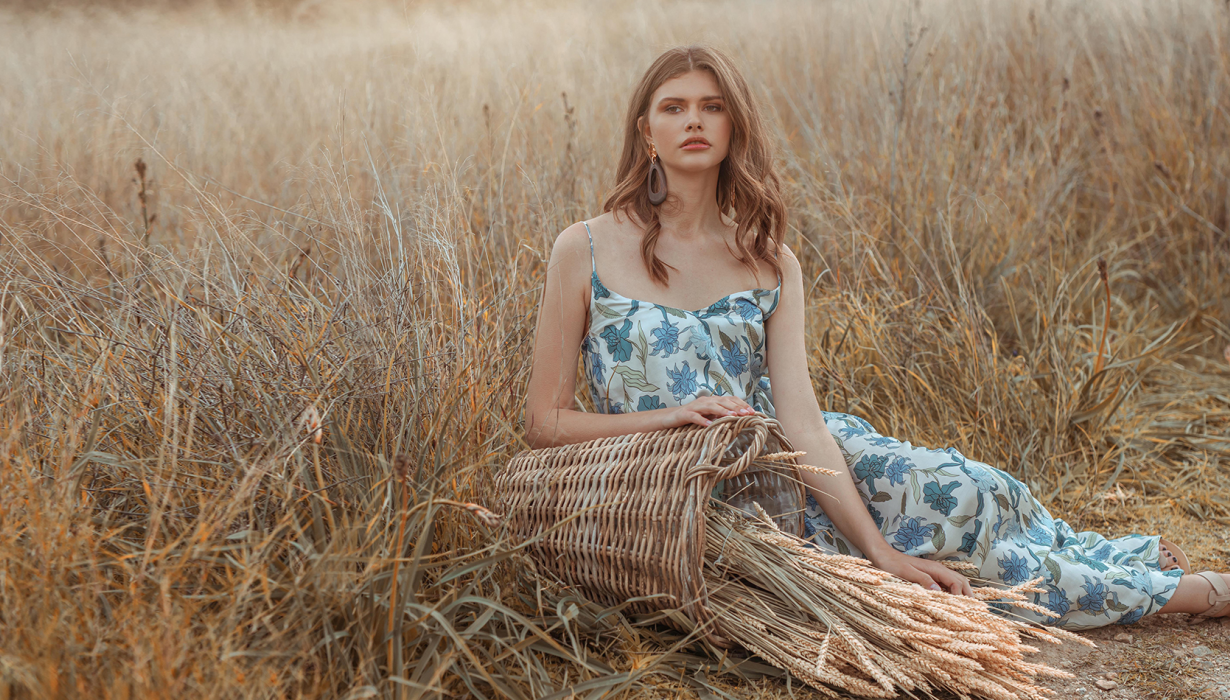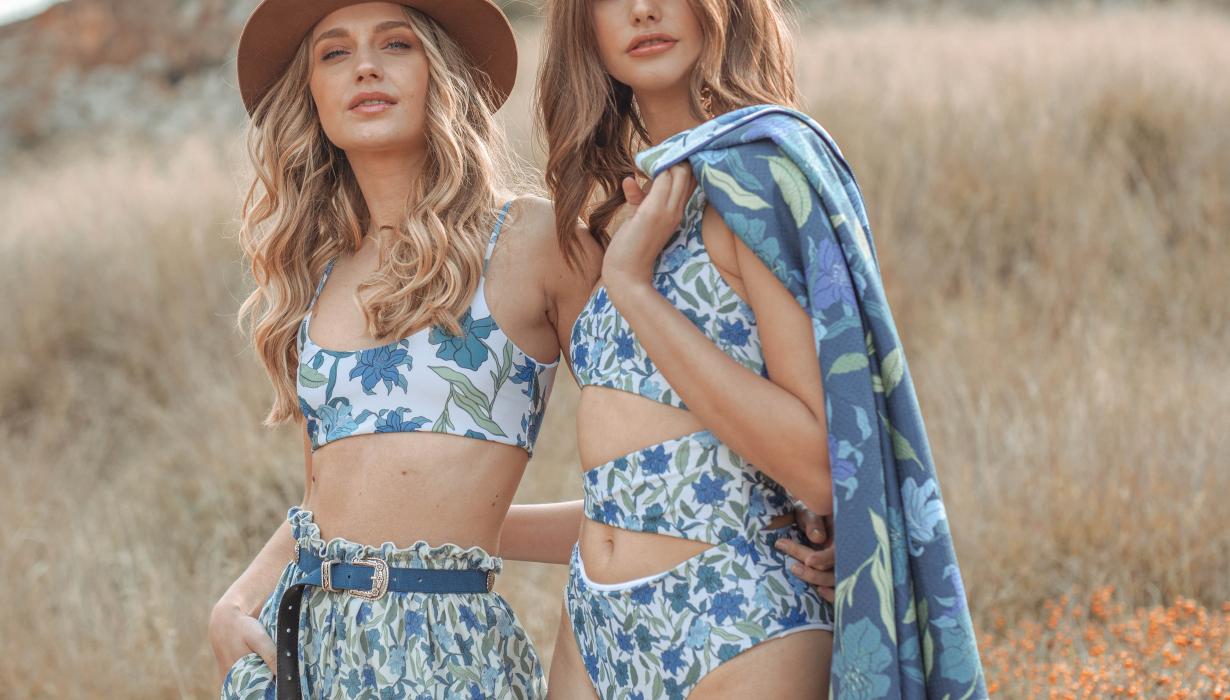 Swimsuits you would want to wear all day every day. Prints that accompany our clothes collection and designs perfectly worn as swimwear but also as every day outfit additions. You can wear you Kissos swimwear with the Thymari Skirt for a perfect sexy everyday outfit.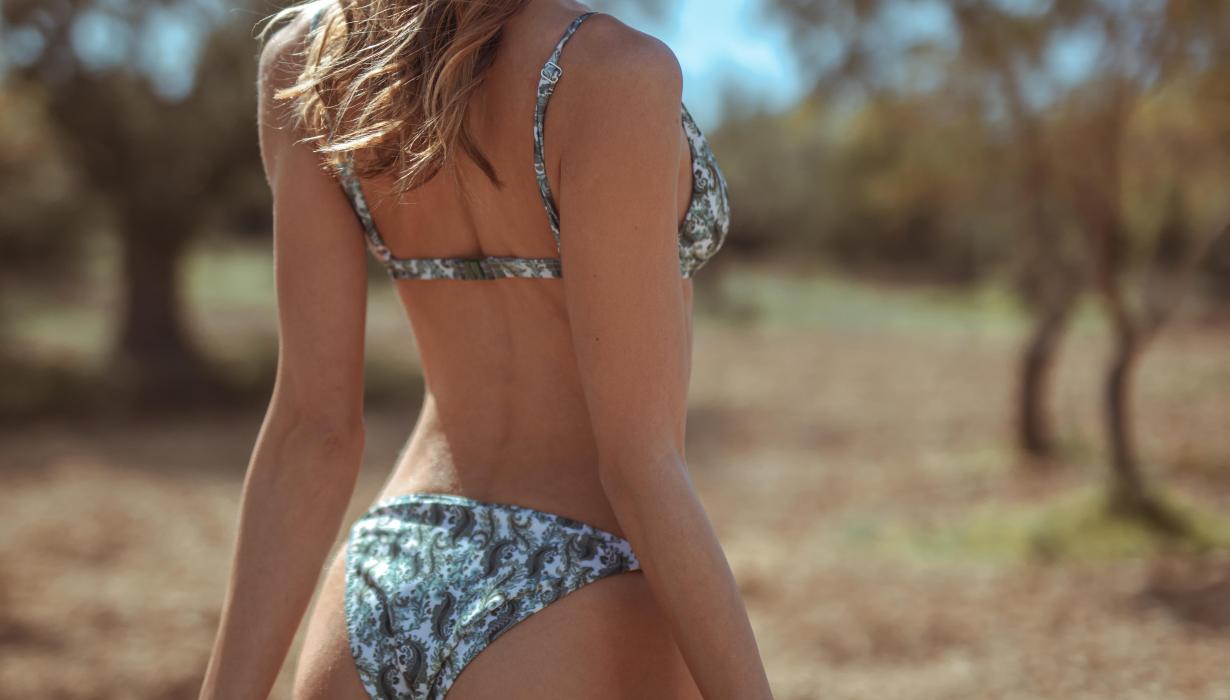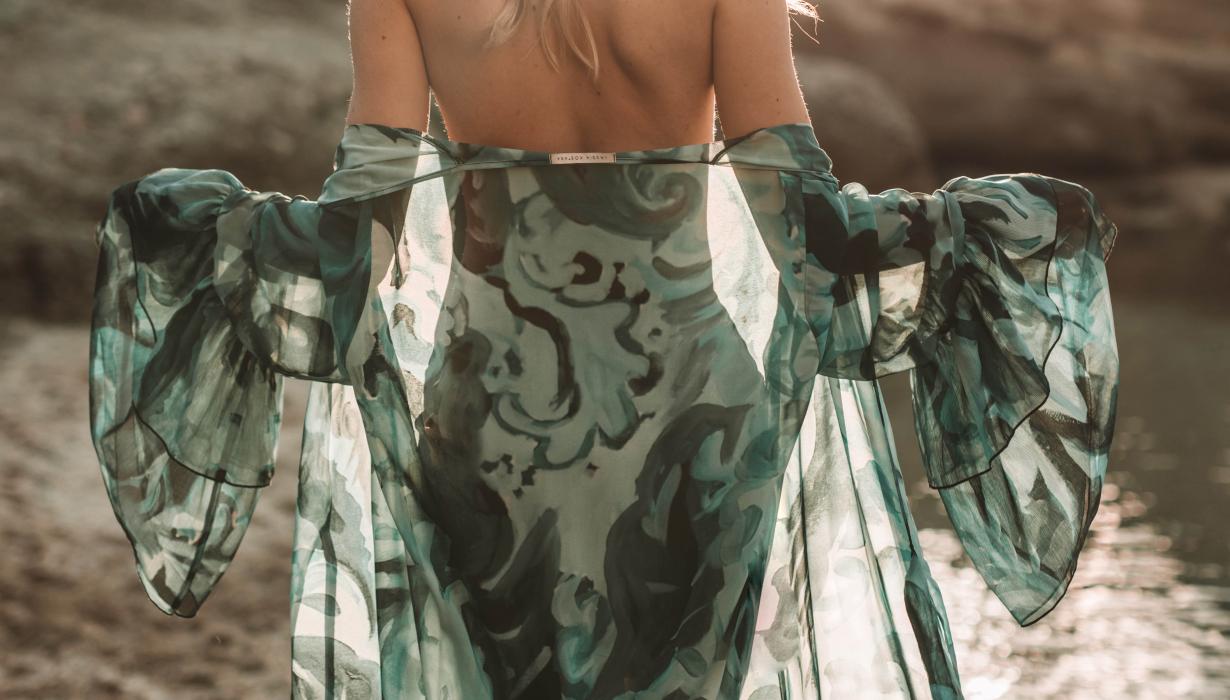 Our last and final drop pay homage to sunset colours. Orange and pink hues, paisley prints and elegant designs are the main focus of this drop.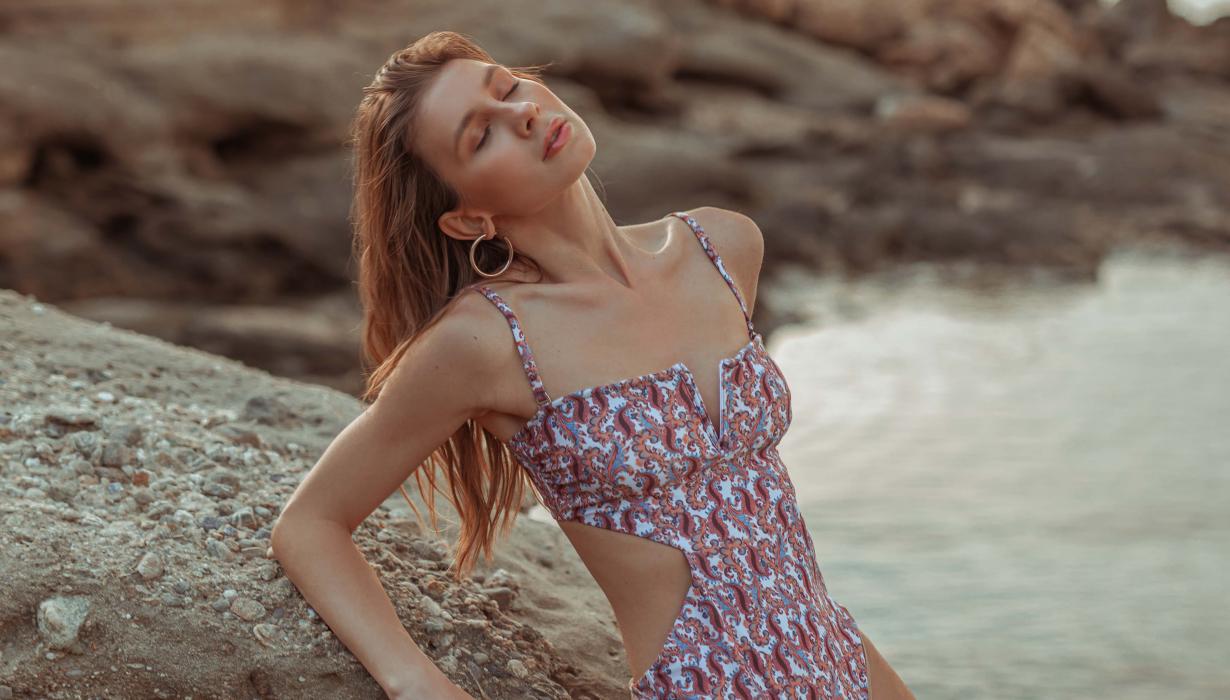 We put emphasis on a critical selection of our raw material, while adopting innovative methods and "know-how" based on the principles od sustainability and circular economy. In addition to limiting synthesis fabrics and replacing them, in many case, with organic substitutes, it's the first time that a collection of ours will include a line of products made of a "surprise" fabric. Specifically, using recycled plastic bottles, we created a beach towel from a special type of polyester decorated in our unique patterns, which is elegant, absorbent, practical - as it dries very quickly - but above all, ecological!