FW21 ROMANCE UNPLUGGED
We have shaken things up a little in this collection, taken our inspiration a few steps further and thought out of the box. Actually, we have "unplugged" romance, we have "unplugged" normality. This renewed romance is sexy, playful, daring, elegant, liberal and gender-neutral. All rolled into one. Fashion is free - fashion is fun - fashion is a non-stop party sensation - fashion is "unplugged".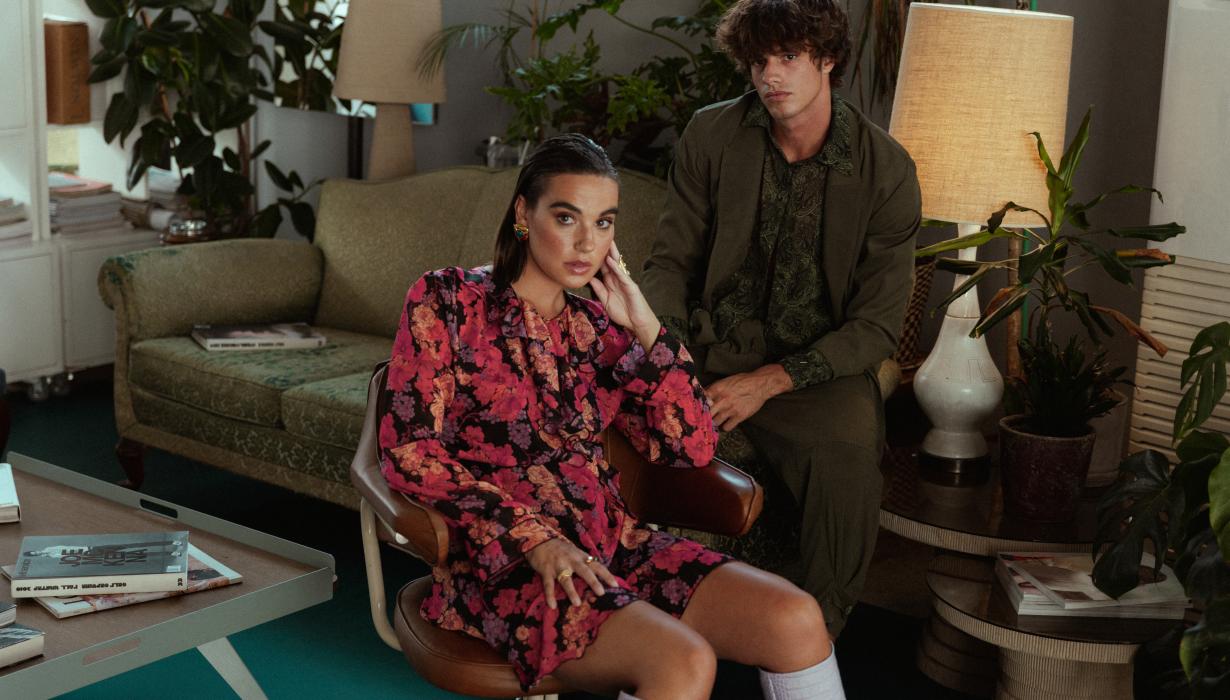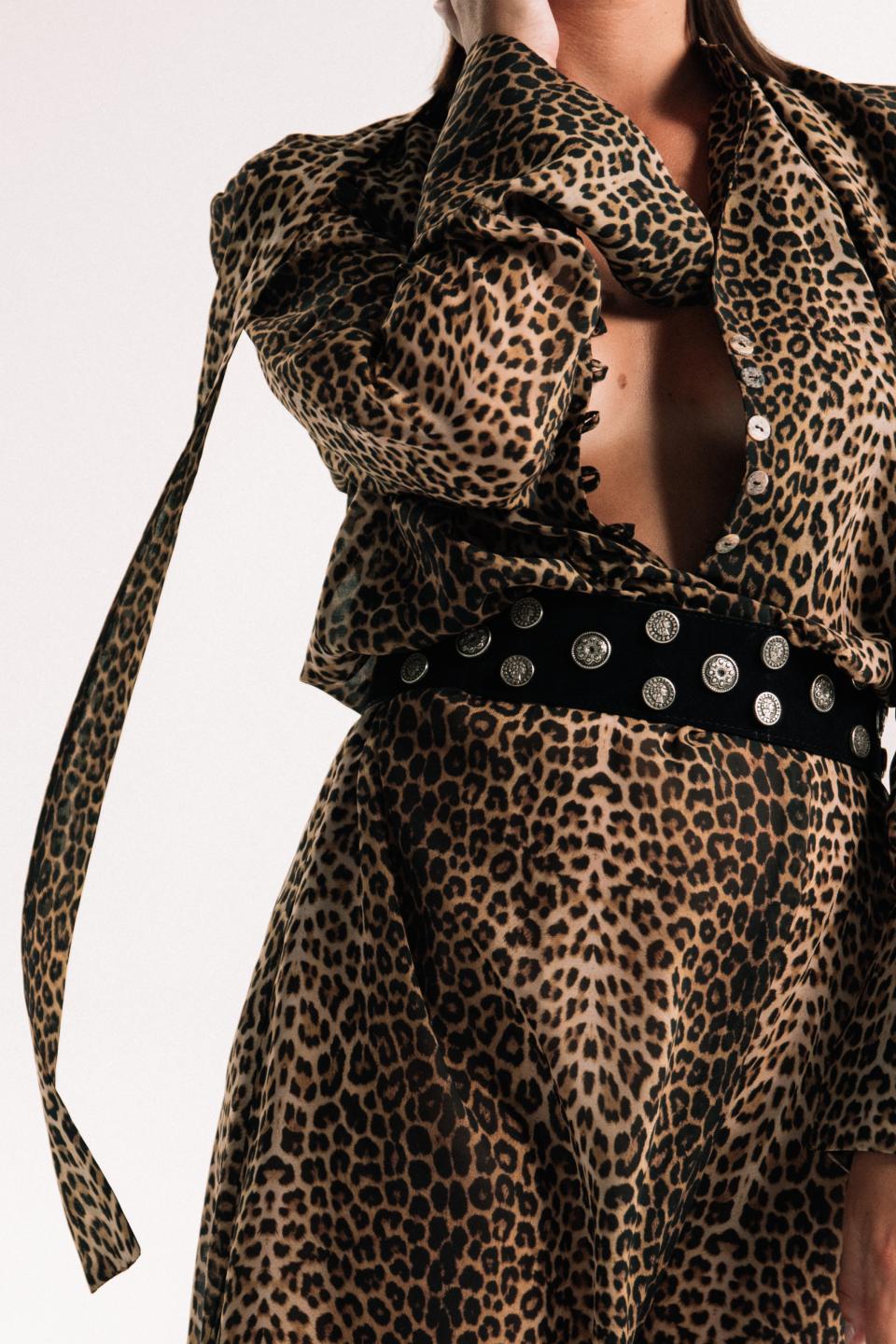 The leopard print makes a dynamic entry in this collection as it is being re-introduced as the "neutral print" that can be combined with many colours and prints. It is presented as a "canvas" for different combinations.
The unisex concept evolved even more in this collection, taking it one step further. Fashion after all, is for everyone and there should be no barriers and restrictions.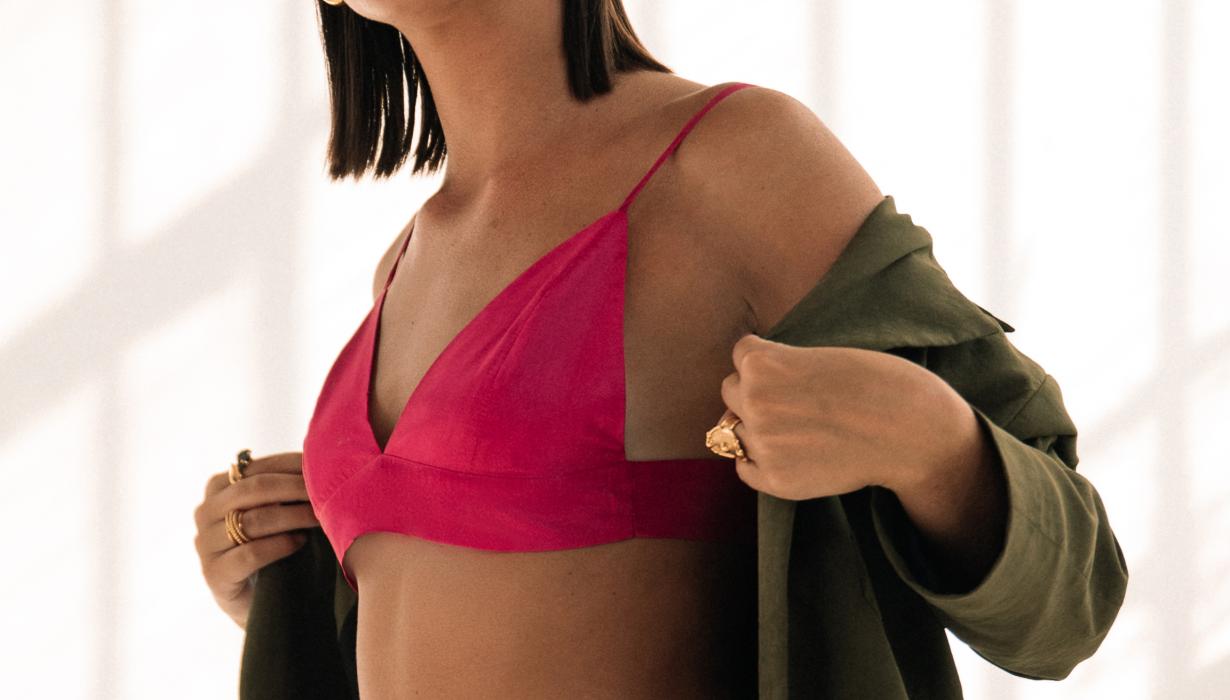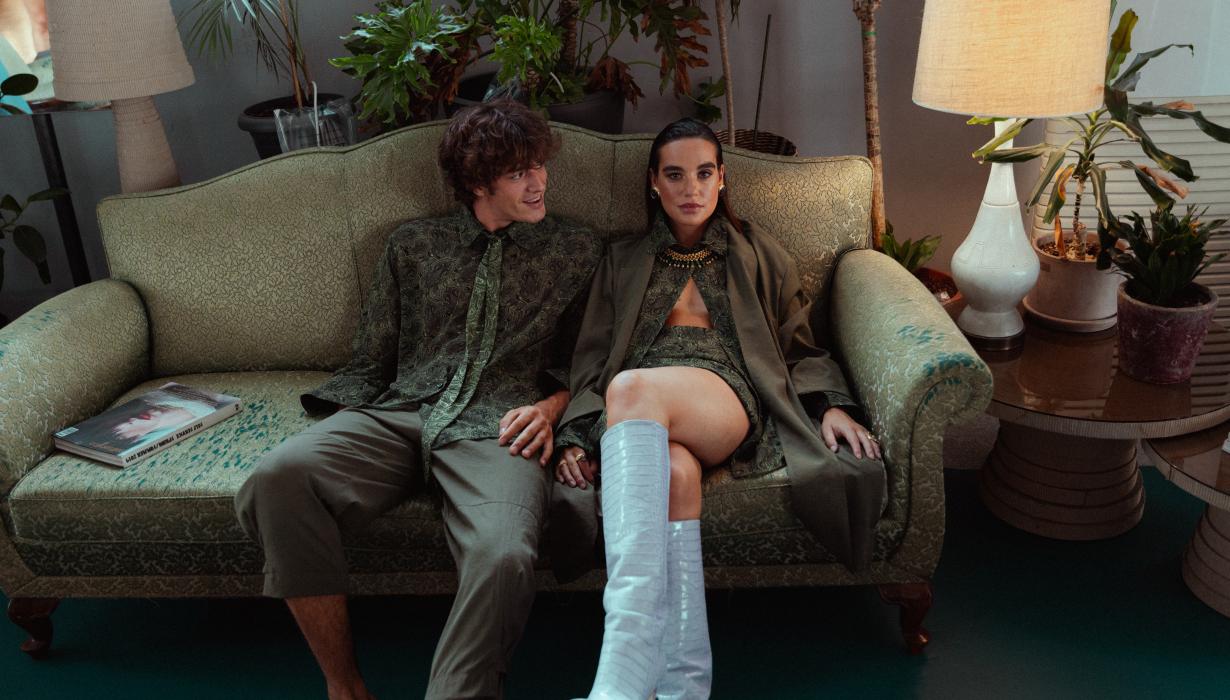 " Romance Unplugged " is giving us major '70s vibes through its' bright colours and patterns.The fuchsia colour is the protagonist of this season's looks along with our favorite paisley prints which are present in new colour combinations.
Unisex flowy shirts can never be enough. A sweet caramel beige color tone decorated with dancing coral red flowers is super versatile and blends in perfectly with many outfit choices.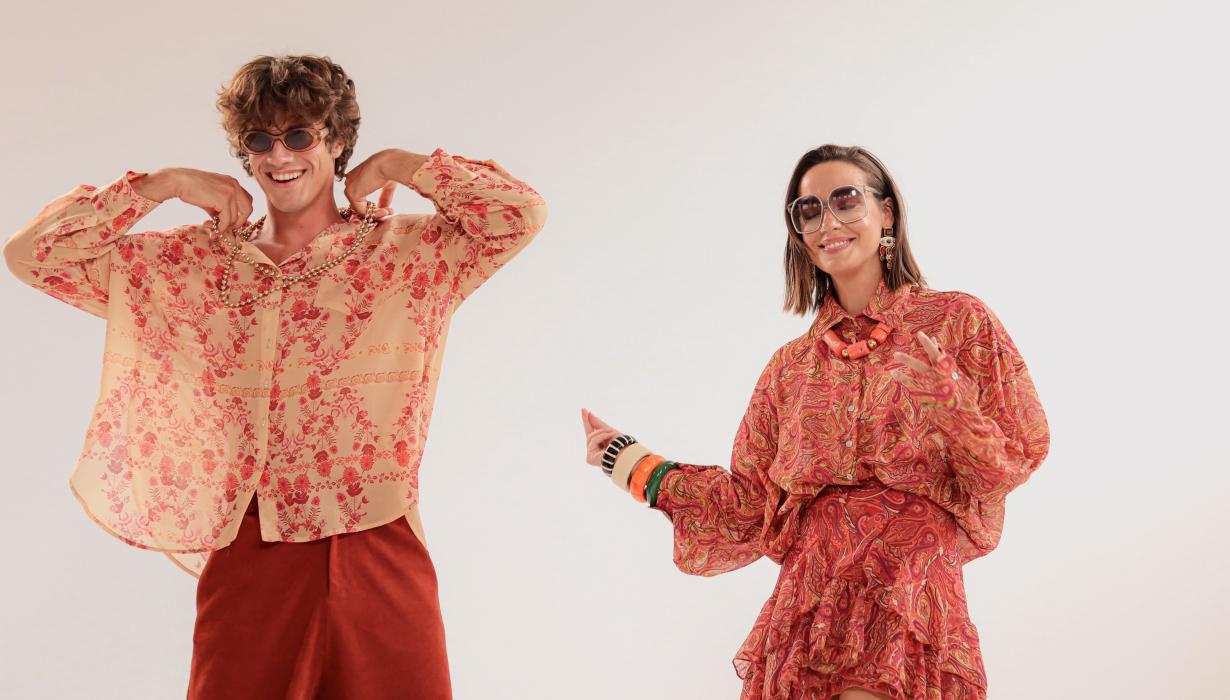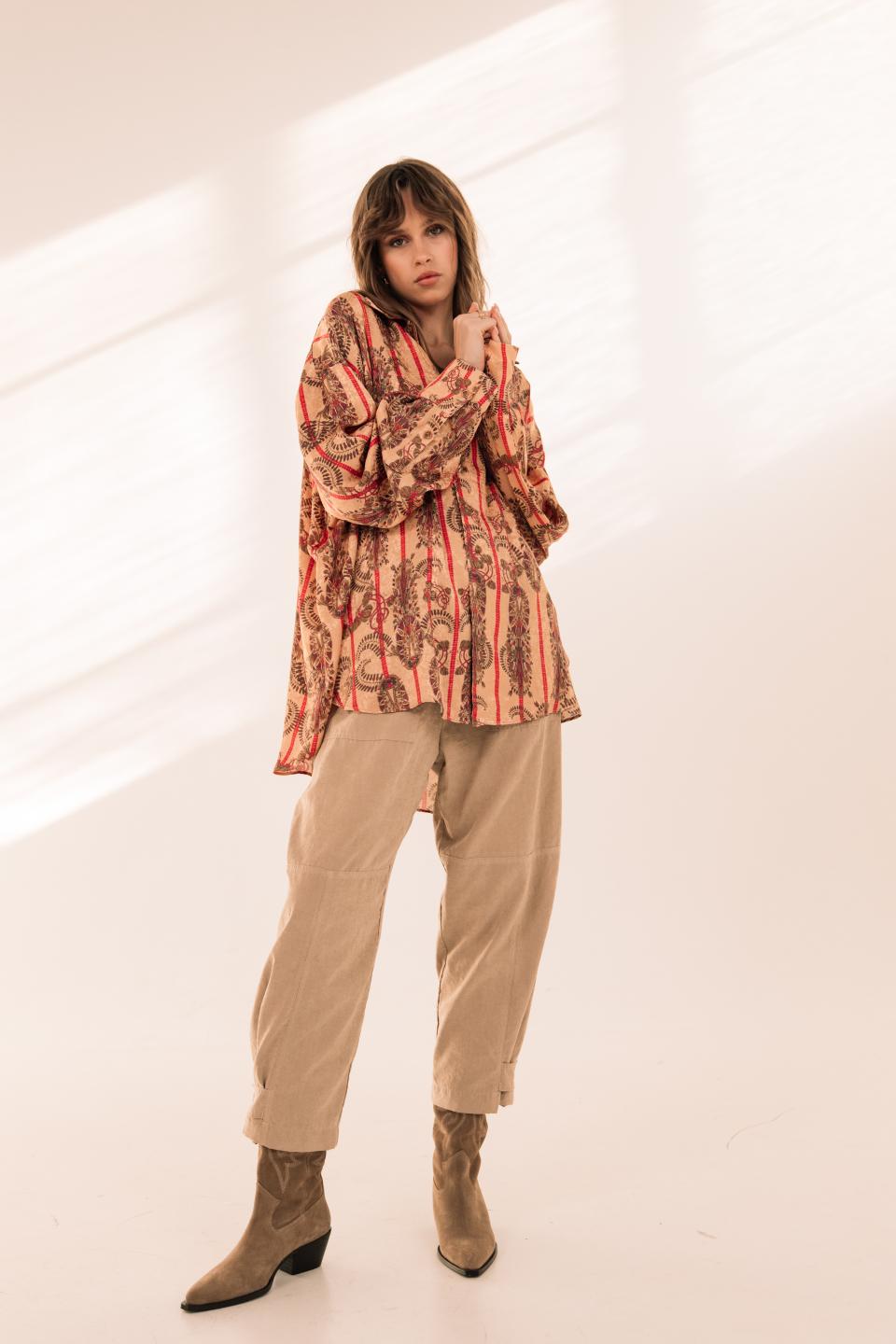 This elegant and classy Stef shirt in creme caramel hues, decorated in beautiful flowers in hues of brown, fuchsia and caramel beige, can be paired both with our Brown Sugar cord pants or the all time favourite Rio Beige pants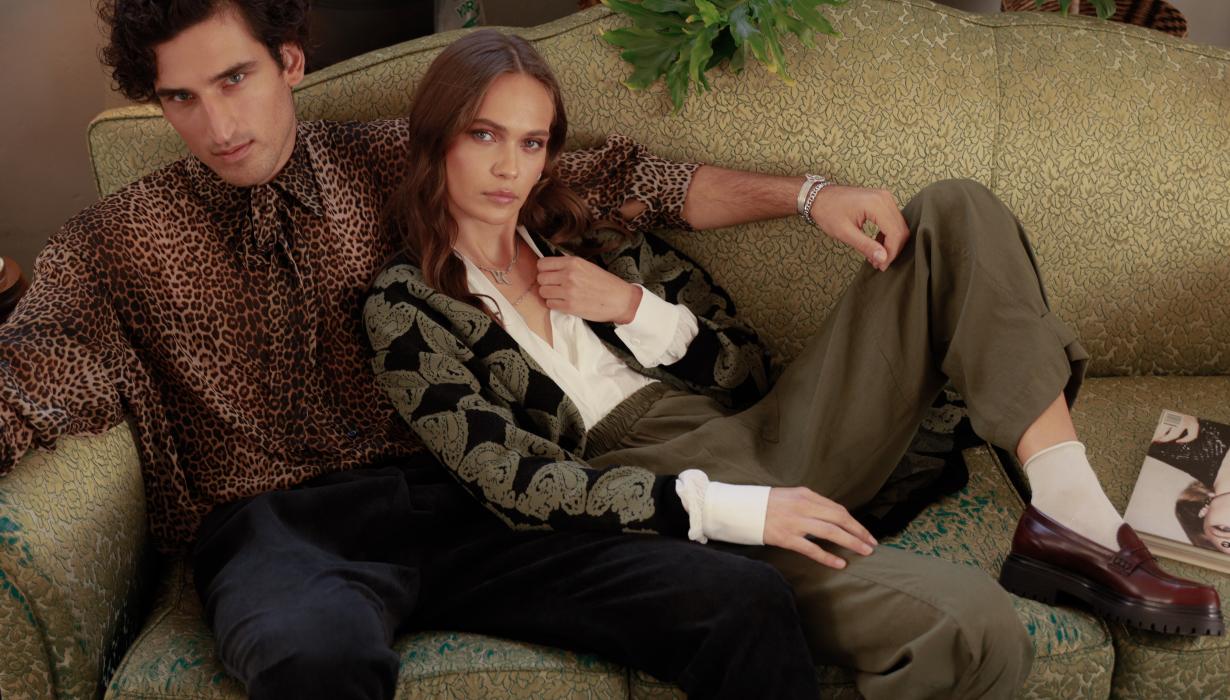 The beauty of cord suits is their versatility, whether one is wearing it for work or a more casual occasion. The colour range of the corduroy suits makes mixing-and-matching the pieces of the collection easier. The trick to refreshing an outfit is to make what you already own seem new again - an easy thing to do if you own the Reversible Love Me Tender Corduroy blazer. Black on the one side, floral blossom print on the other. 
If you find yourself asking what the right thing to wear on Christmas Day is, I'm here to break it to you: there is not a correct answer. Whether you're  lounging, lunching or feeling extra, Romance Unplugged - The Christmas Edit -  will get you in the festive mood. 
Fuschia, purple, green and pink are some glamorous colour options for your Christmas outfit.
And don't forget that leopard print can be worn as a neutral that works with nearly any colour, print, or pattern. If you're feeling the leopard vibes, but still are a little shy about going all out, you can pair it with a romantic and elegant lace top in a sweet vanilla beige tone.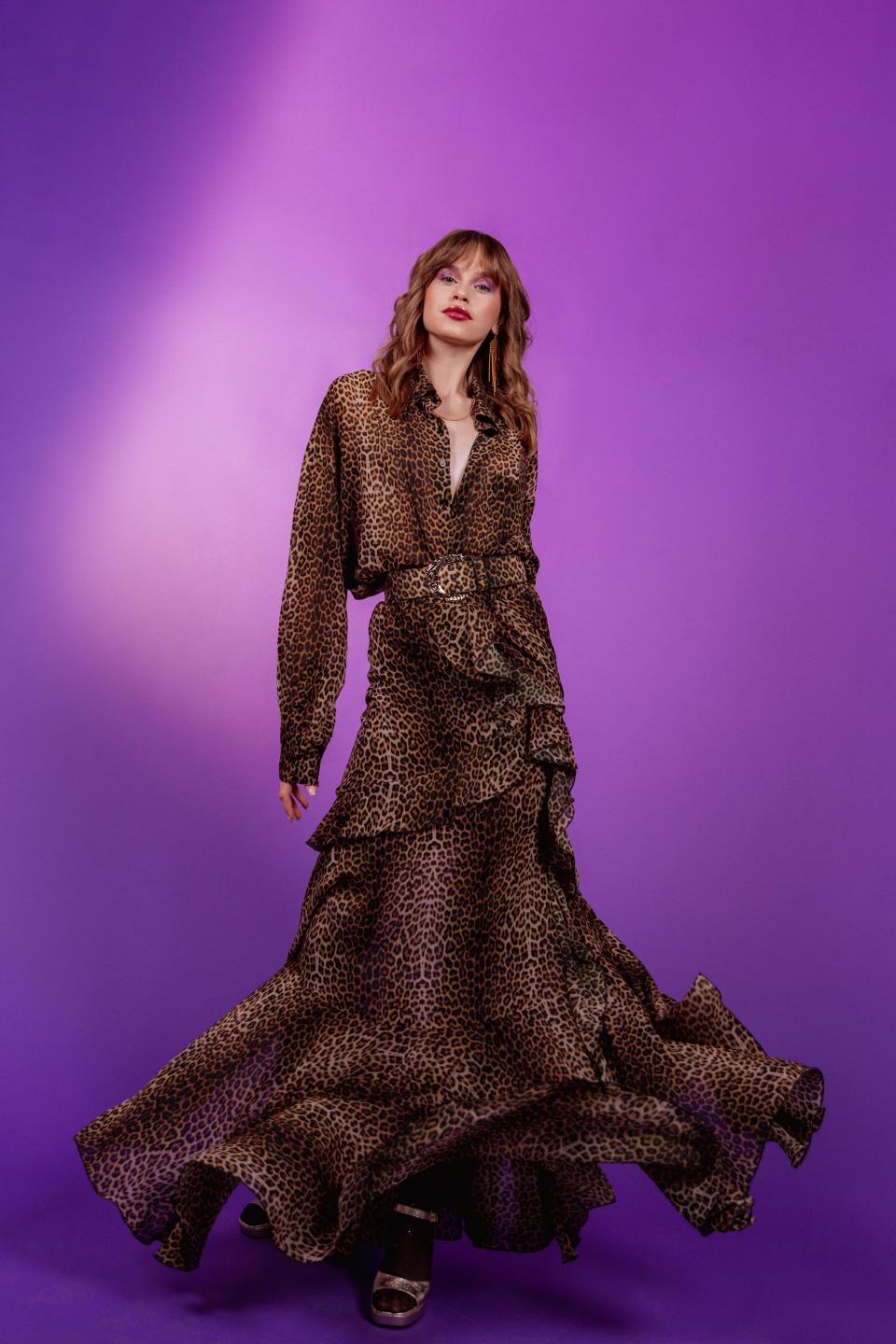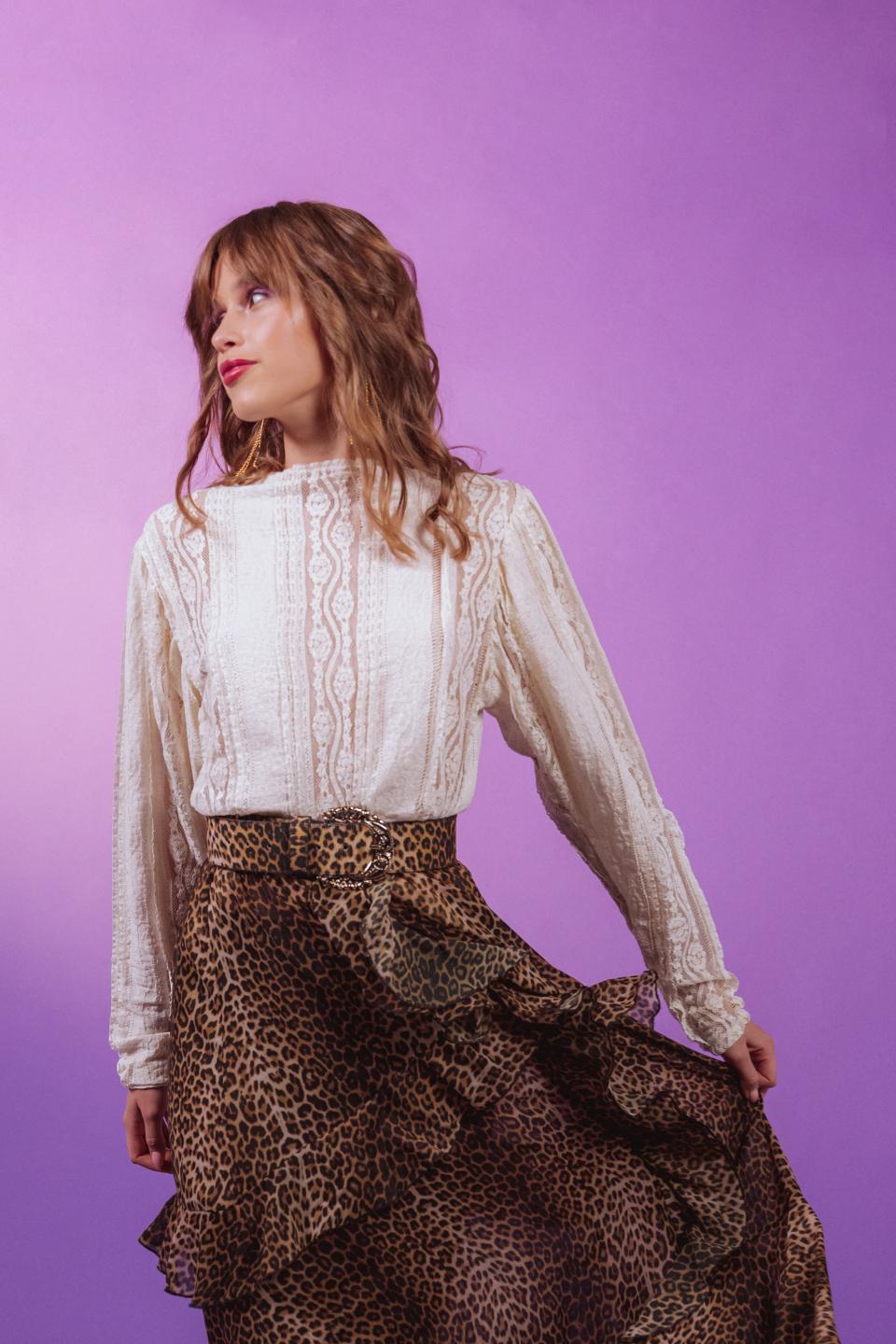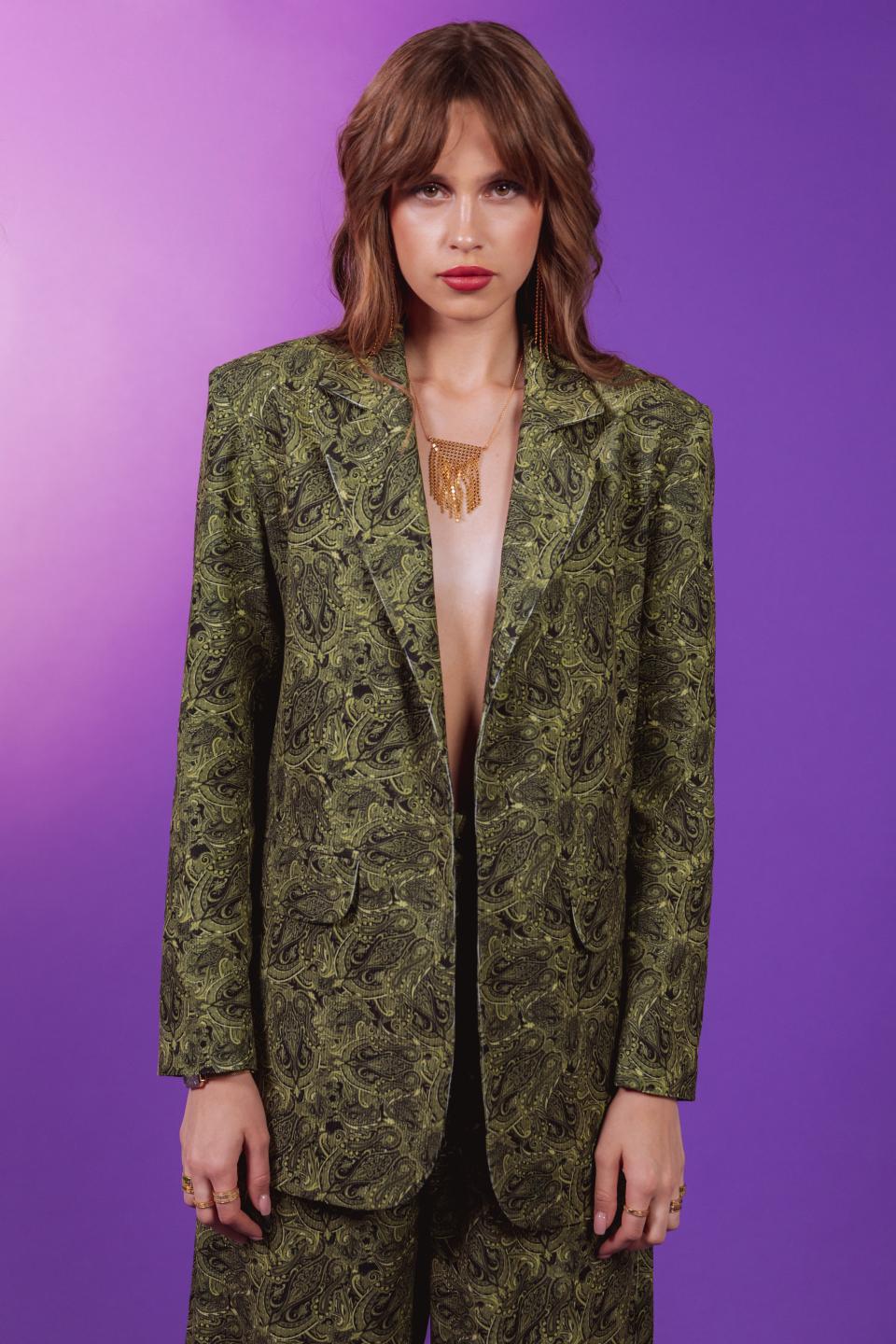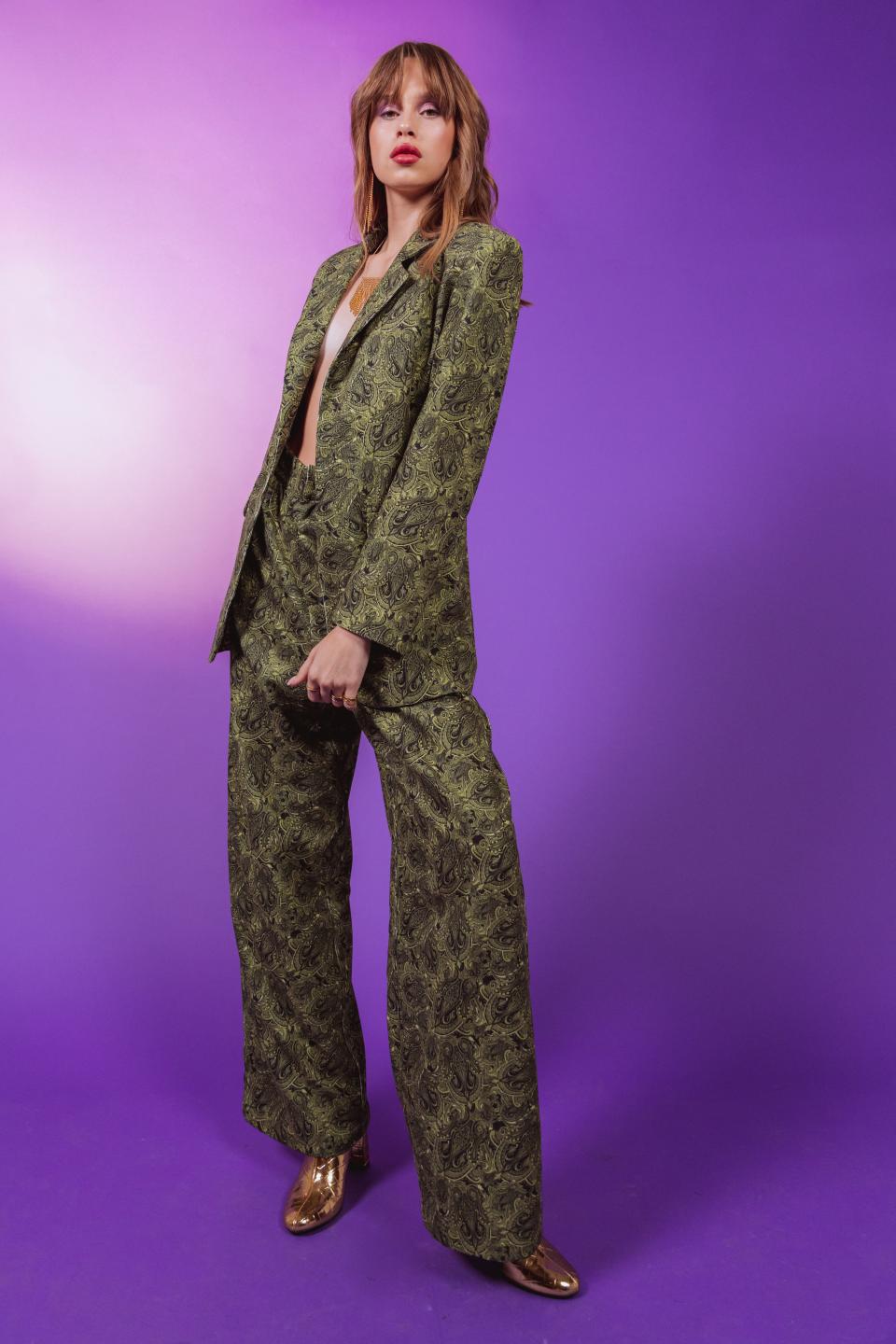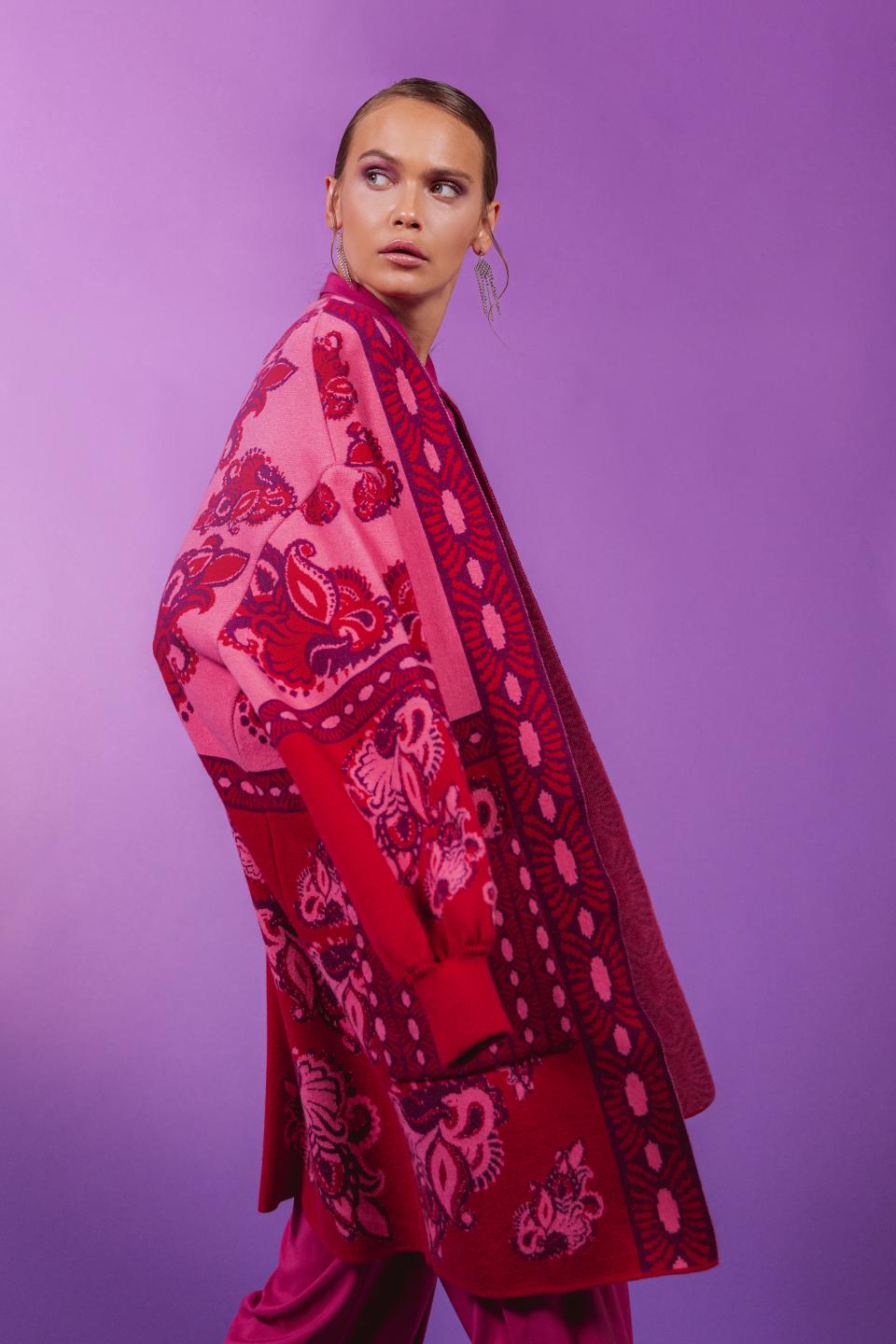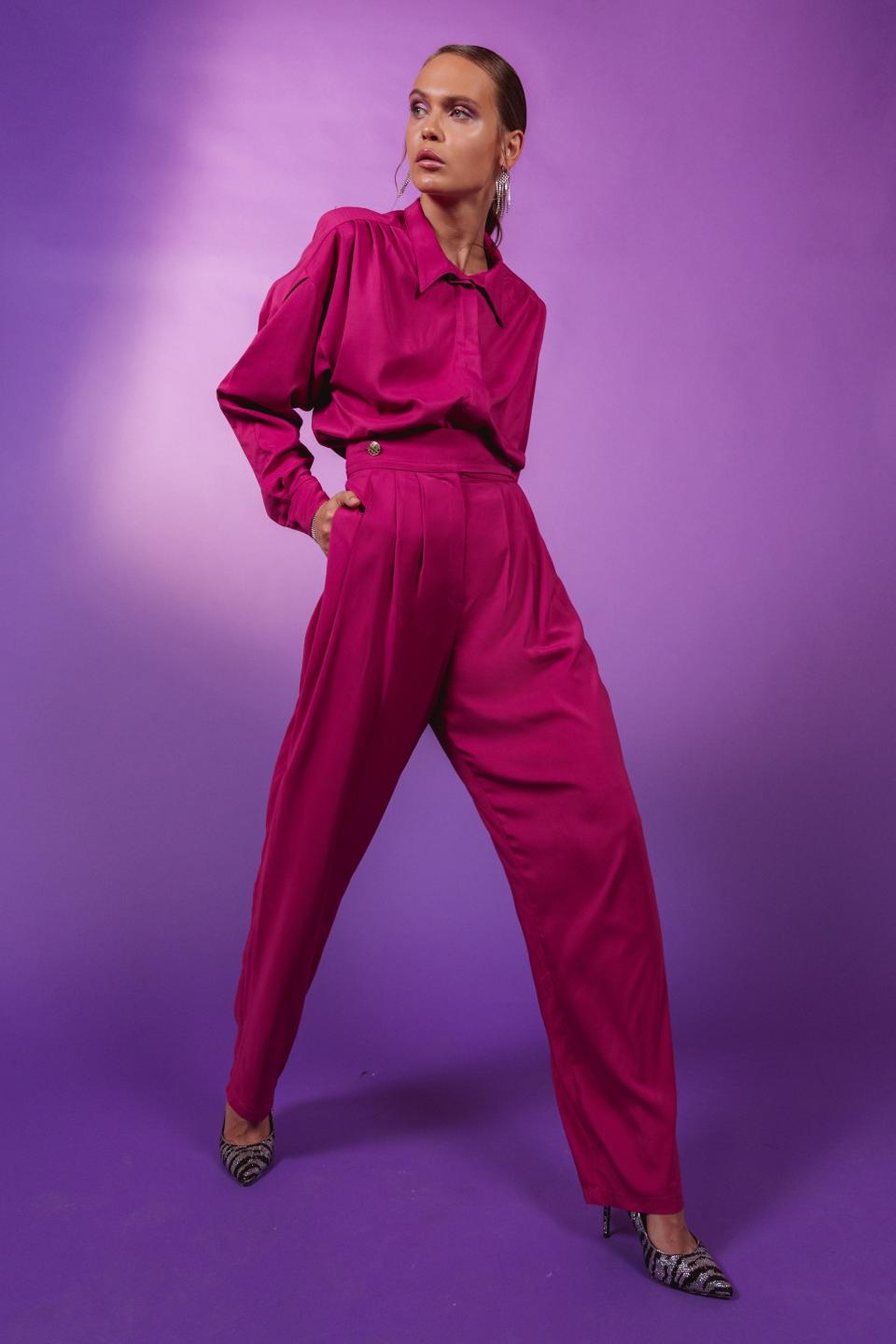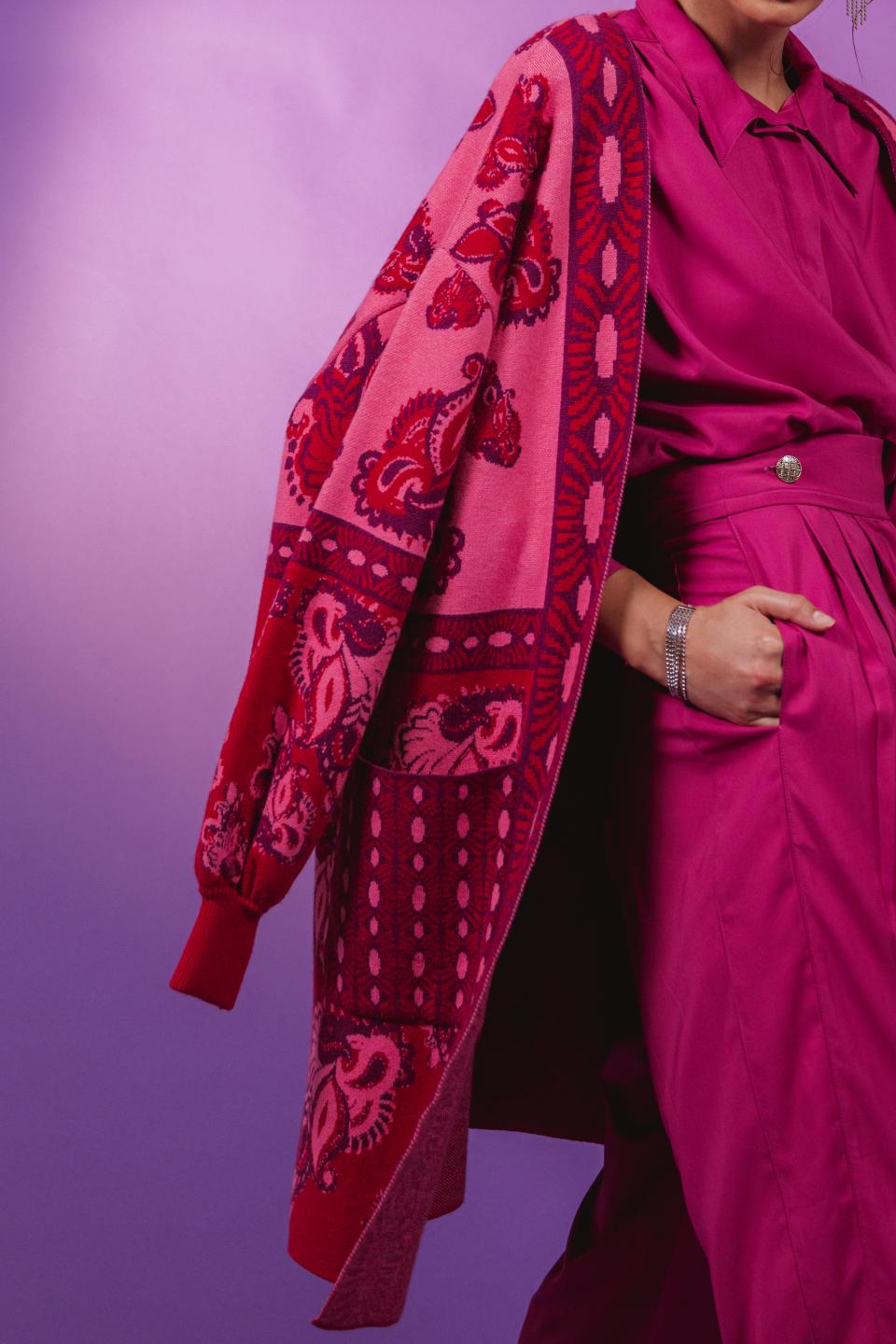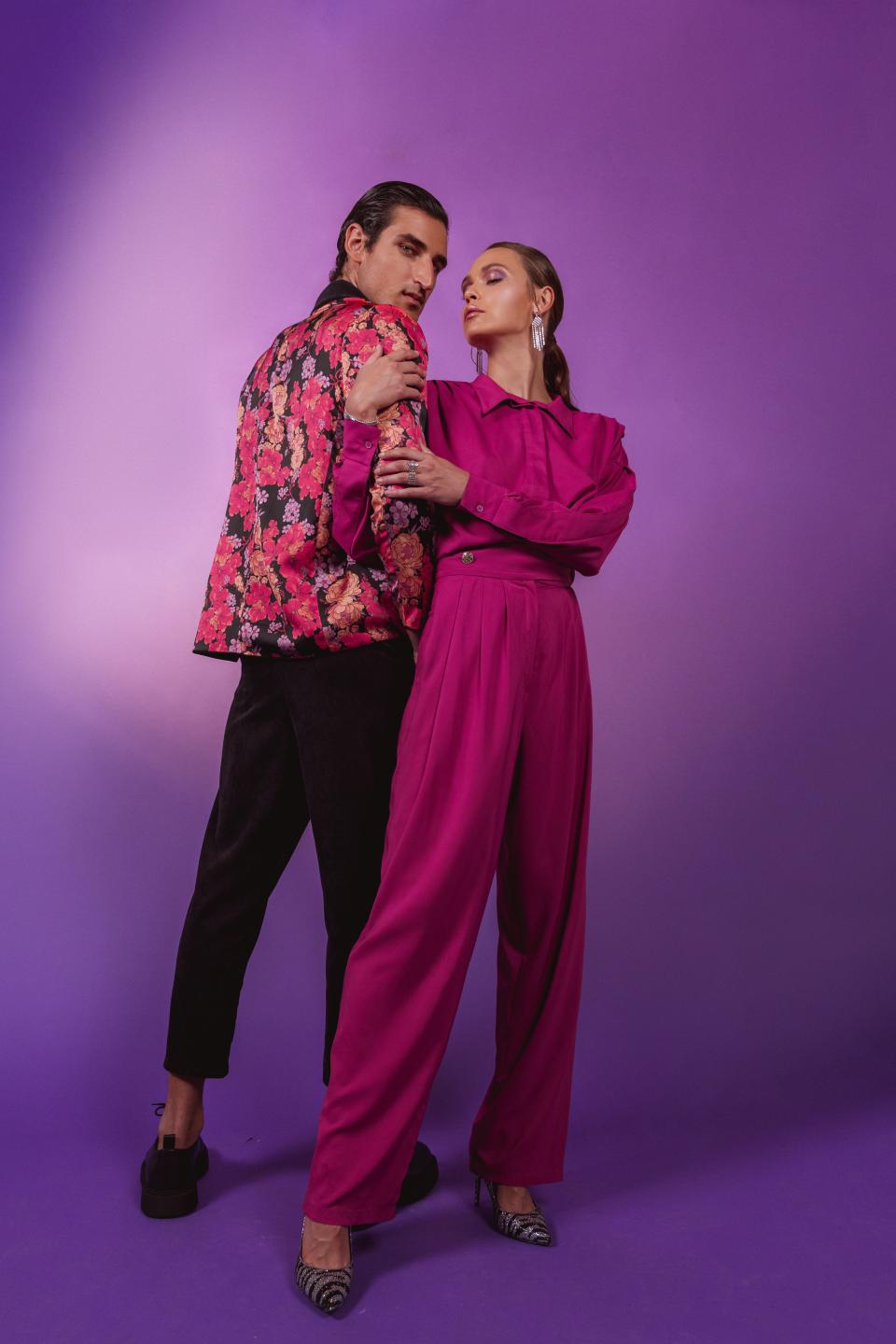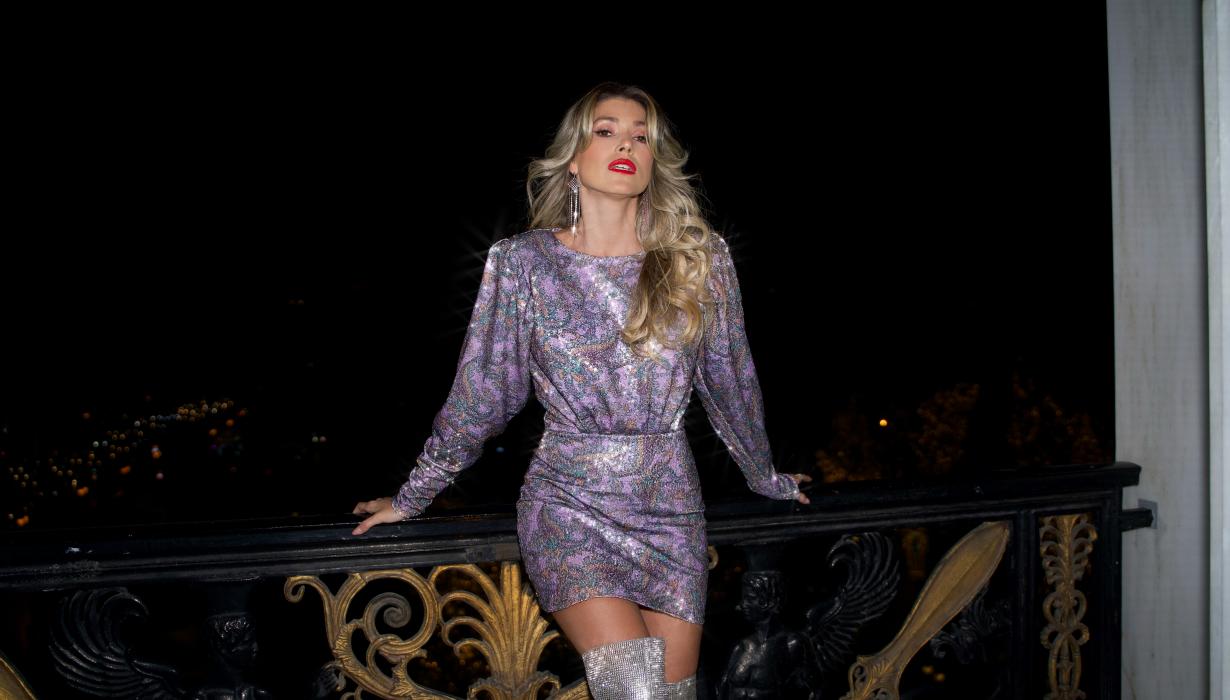 Christmas, the most joyous fiesta of the year, awaited by everyone. The festival of colours, lights and happiness have made their way for the year 2021 and I just couldn't keep calm. Thinking of my needs and the needs of every woman I know, I realised that everyone anticipates to feel special, to sparkle and make these days brighter!
This is why and how I got inspired and created the special collection "The Premium Edit - For A Special Cause". An extraordinary collection of unique collectible pieces featuring crystals, sequins, glam prints and sexy cuts. As Christmas represents love, caring and sharing, we decided that 30% of the proceeds will be donated to support the "Elpida Association of Friends of Children with Cancer".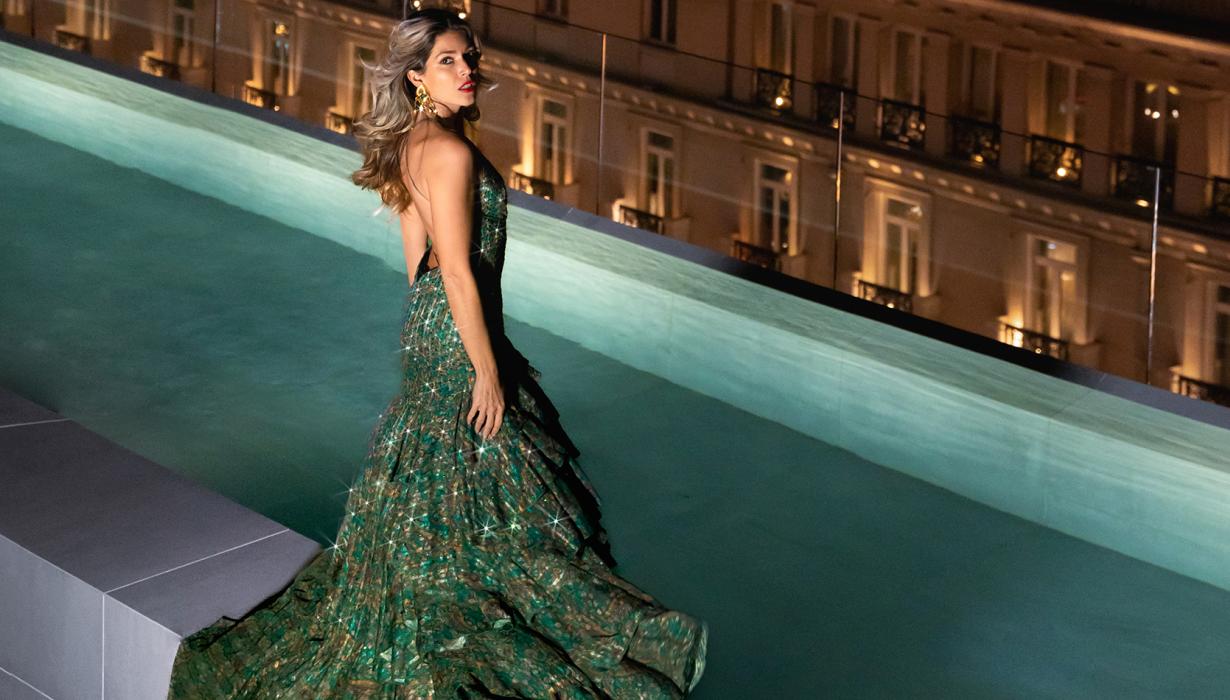 You might remember my Venice Ball Gown, featuring a long train, an open back and a deep sexy neckline.  This Christmas we re-created it in a balanced mix between elegance and creativity, with the stunning green print embodying everything the perfect dress must have if one wants to be noticed! The crystals covering the bodice are the perfect, unexpected detail.
As I've shared with you many times, green is my favourite colour and this holiday season I decided to mix it up with shades of purple, to create some beautiful, elegant and luxurious looks. After all, purple is a perplexing colour that starred in our last collection, representing creativity, peace of mind, and luxury. 
The Aphrodite dress is really the sexiest of them all, while being classy and elegant. The asymmetrical skirt, the cut-out waist and the amazing one shoulder top, makes this dress a must-have for any festive occasion. Last but not least, the silver crystals will definitely make you feel like a star.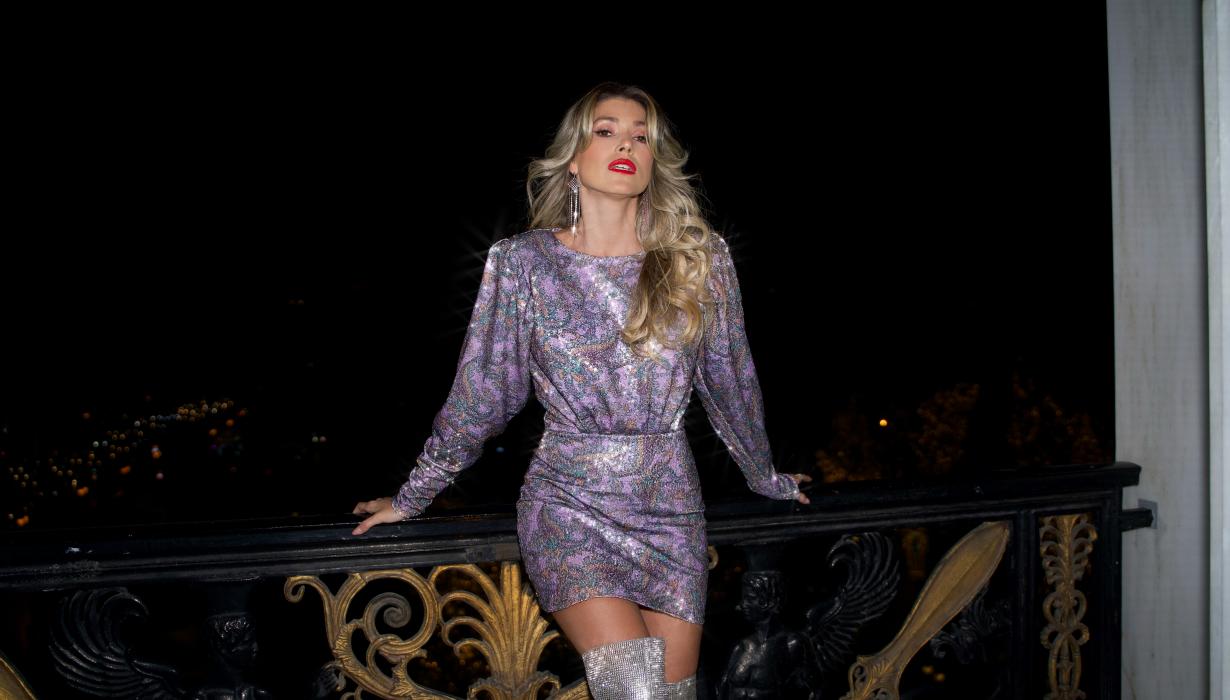 Sequined minis can never go out of style! For the first time, sequins come in all patterns and prints to take over your closet! You can now wear our favourite paisley and leopard prints, in a brighter and shinier version.
If you want to enter the room and everyone go wow, this dress is the one. A shiny and jazzy option because if you can't bedazzle at Christmas then when can you?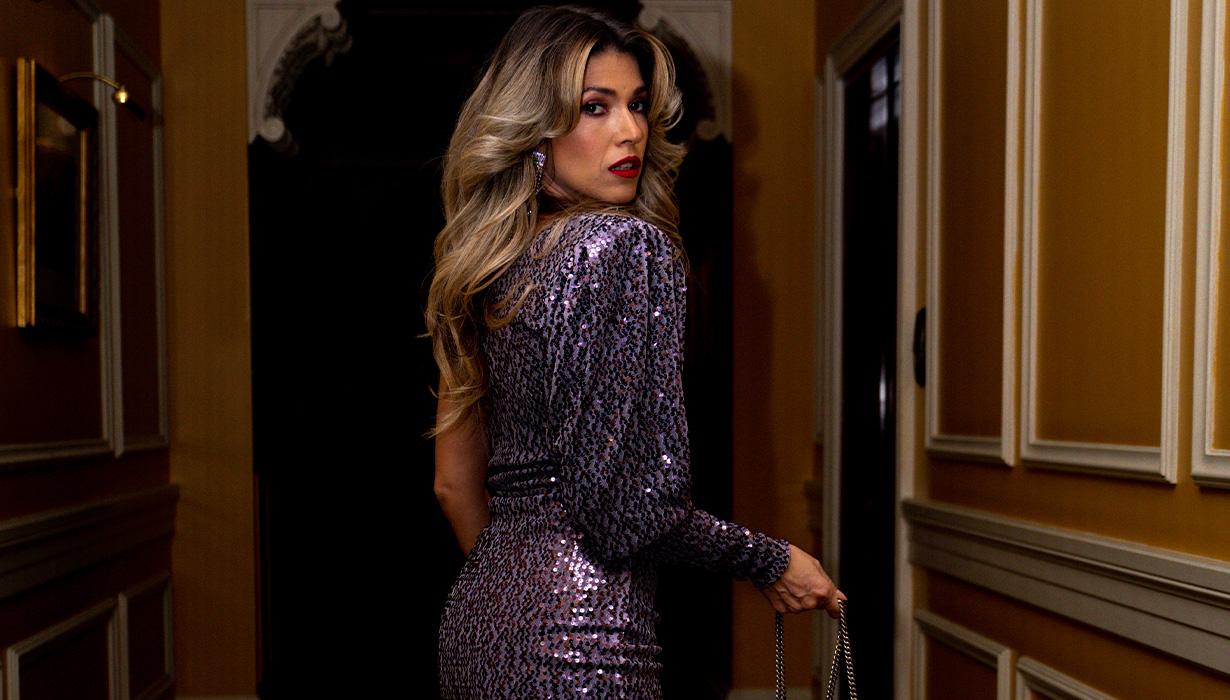 If you're looking for an alternative to sequins, you can shine bright in this glitter gold/purple mini dress.
When you want to look as good as you feel, this is an outfit that toes the line of sexy without being revealing. The lilac base in combination with our signature paisley prints, establish a romantic, chic, subtly sensual and eye catching set. Classy enough for family gatherings and work events but still festive enough with high heels to feel special. For those new to the sparkle game, you can add the sequin belt that comes with the skirt for a party - glittering effect.