ZERMATT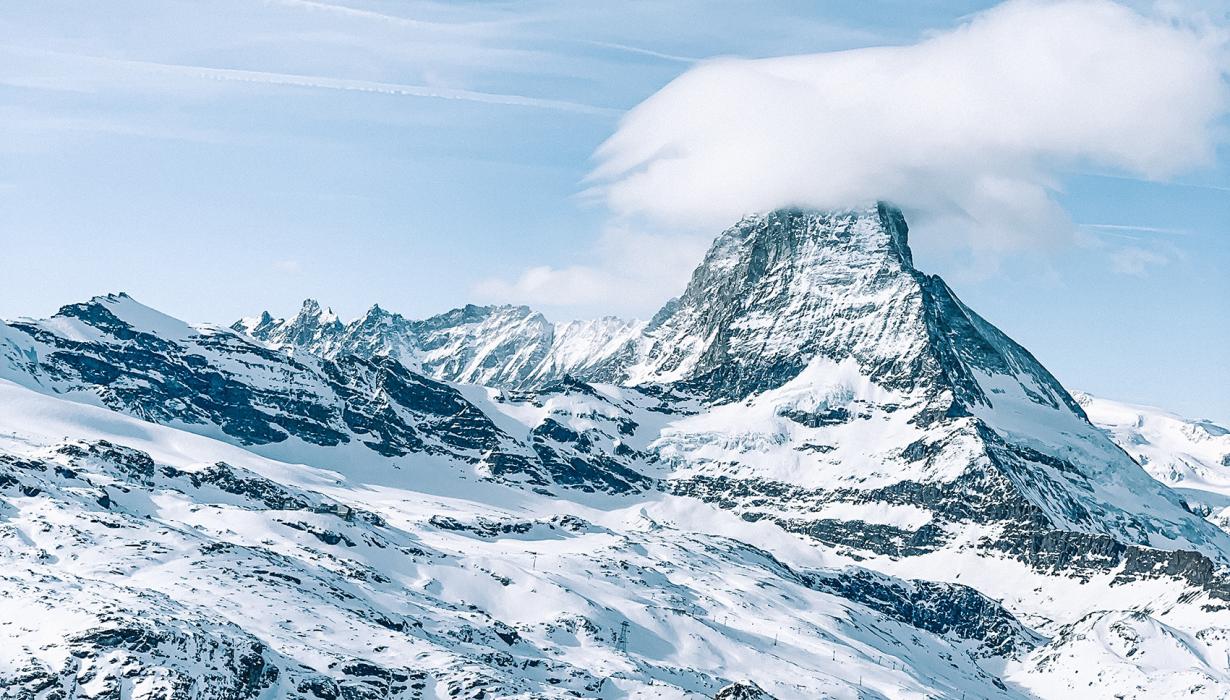 Zermatt, in southern Switzerland's Valais canton, is a mountain resort renowned for skiing, climbing and hiking. We initially thought we were only going to ski, but there was so much more to discover! Find out more details below: 
Getting there: We got a flight from Athens to Milan, and from there we took 2 trains to get to the village. The ride was magical since most of the time we were travelling through snow-covered mountains. Once you arrive at the final station, small taxis are waiting to pick you up no matter how much snow there is! Ps: there are no cars in this village! 
About Zermatt: The town lies below the iconic, pyramid-shaped Matterhorn peak ( you can't miss it in my pictures ). A tour of the village is a MUST as the town itself is very charming and picturesque so make sure to walk it. Don't forget the narrow alleys too. The Omnia hotel has a little terrace overlooking Zermatt where you can eat and drink coffee but it might get cold :) Cervo is a hotel that plays live music and good après-ski starts at 3pm.You can go in wearing your ski gear or not. Take the Gornergrat train up the mountain where you can either go for a walk or ski at the top.  The view up there is breathtaking! ( There is a reason for calling the Matterhorn 'SKI PARADISE')  If you can make it, take the world's highest gondola-It's the one from Trockener Steg.
Food Wise: Around Sunnega ski area you have 5 top restaurants on one ski run: Chez Vroni, Adler, Findlerhoff. All superb! Its main street, Bahnhofstrasse is lined with boutique shops, hotels and restaurants, and also has a lively après-ski scene.
Skiing at Zermatt: If you are a standard to medium level skier, this place is perfect for you! Baby blue, blue and red trails are a joy to ski! In between, we made a stop at the Iglou Dorfes. It's worth going there for a hot chocolate or a beer and make sure you check out the hotel.  The ski lifts are easy and fast. Download a map before you head to the mountains! 
If you get a rainy or foggy day make the most of it at one of Zermatt's wellness centers. Why not indulge in a massage, or a hot outdoor jacuzzi? You can find more things to do at the link below which I found very useful: https://www.zermatt.ch/en/village-experience/Indoor-bad-weather-alternative-programme
To make a long story short, don't think twice if you wish to visit a winter destination! Zermatt is not as posh or expensive as other places in Switzerland! It's worth a visit- min. 4 days if you are also skiing! Enjoy my pics guys x