POSTCARD FROM CHÂTEAU D'ŒX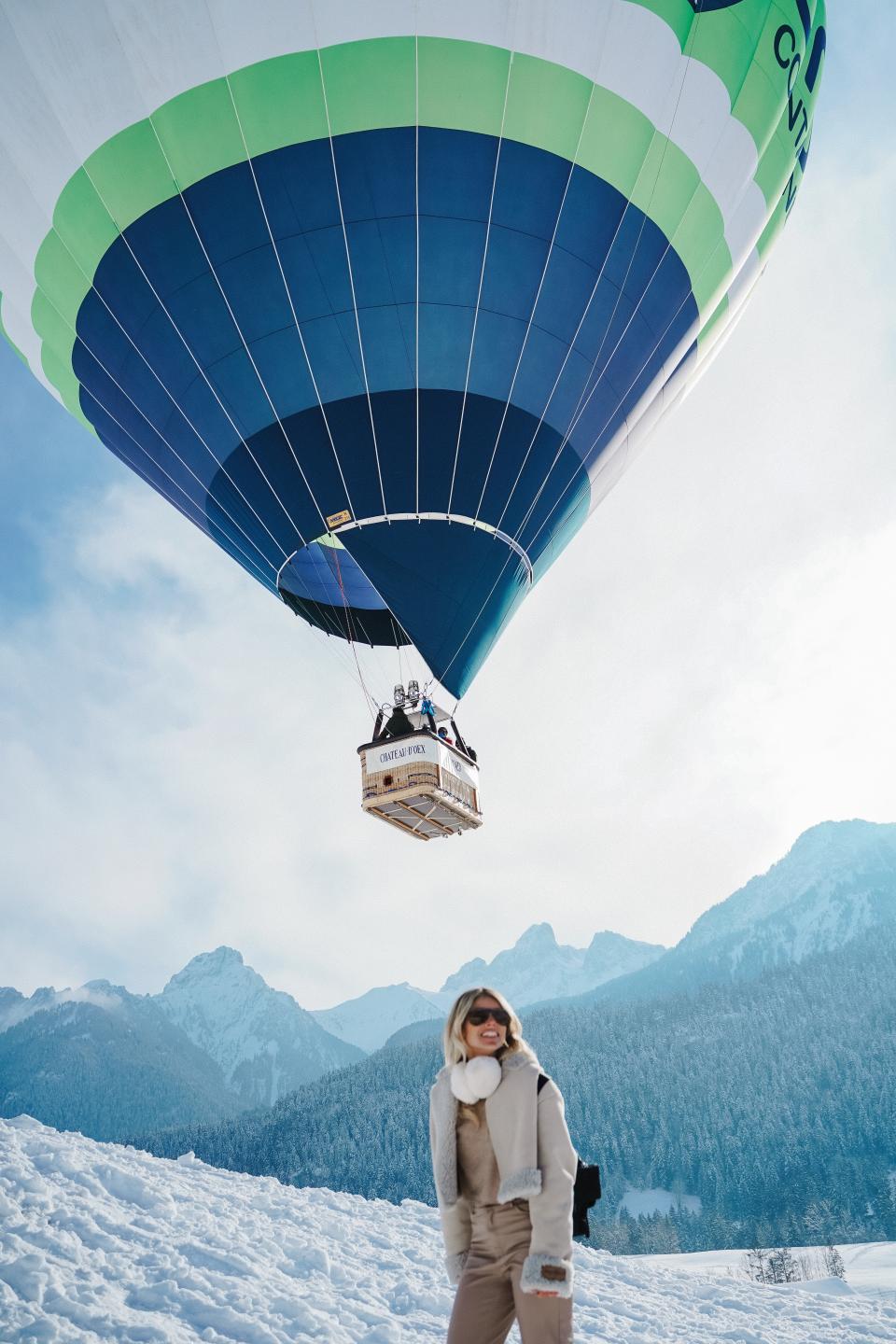 Chateau d'Oex is a French speaking, charming little town and the alpine ballooning capital. Each year there is a nine day balloon celebration which takes over the entire town at the end of January.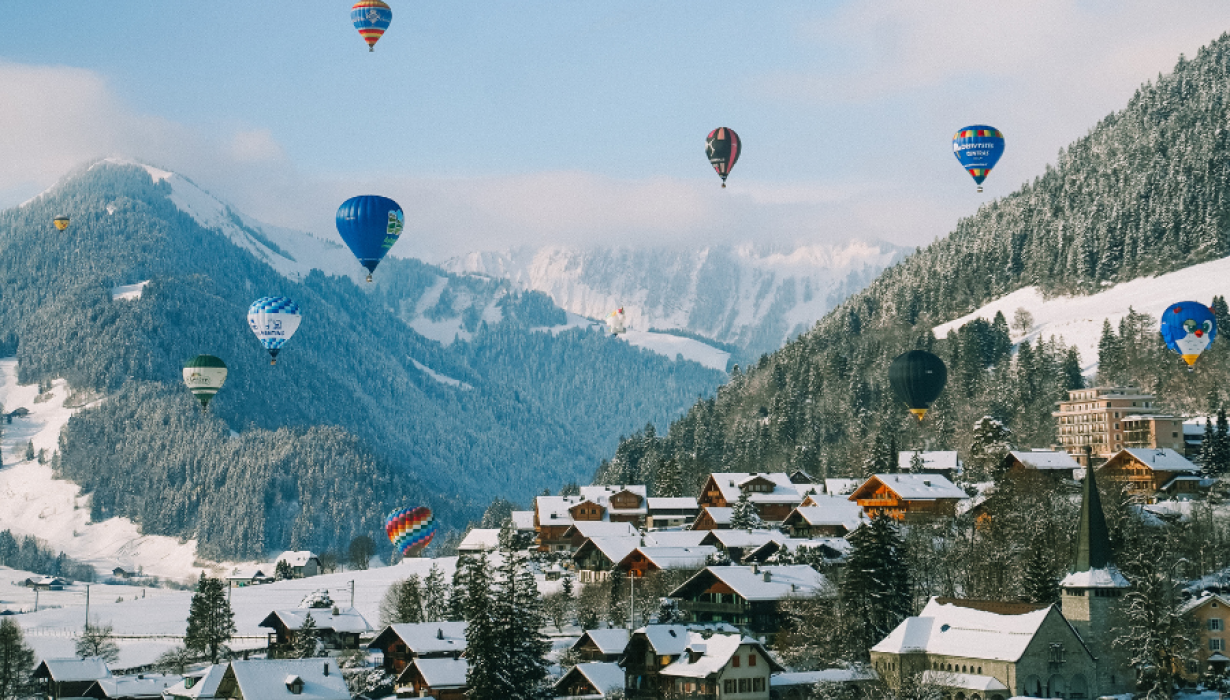 I had seen pictures of the annual hot air balloon festival that takes place in Château-d'Oex, but other than that, it was a magical unknown location for me. If you have always dreamt of a balloon flight to take in the Alpine views, this would be the place to go!
I flew to Zurich and then switched two trains in order to arrive to the final destination.
Château-D'Oex, from the town of Montreux on Lake Geneva is an unforgettable magical train ride. You should choose the Belle Époque Train which runs between Montreux and Zweisimmen. It is a train like no other and will make you feel like you are on an old grand Orient Express rail journey. The 1930s style and elegance relives in this exquisite train.
I loved this trip - the mountain scenery, the feeling of speeding down the slopes, lunch stops up among the clouds and après ski drinks by the fire. Everything was ideal!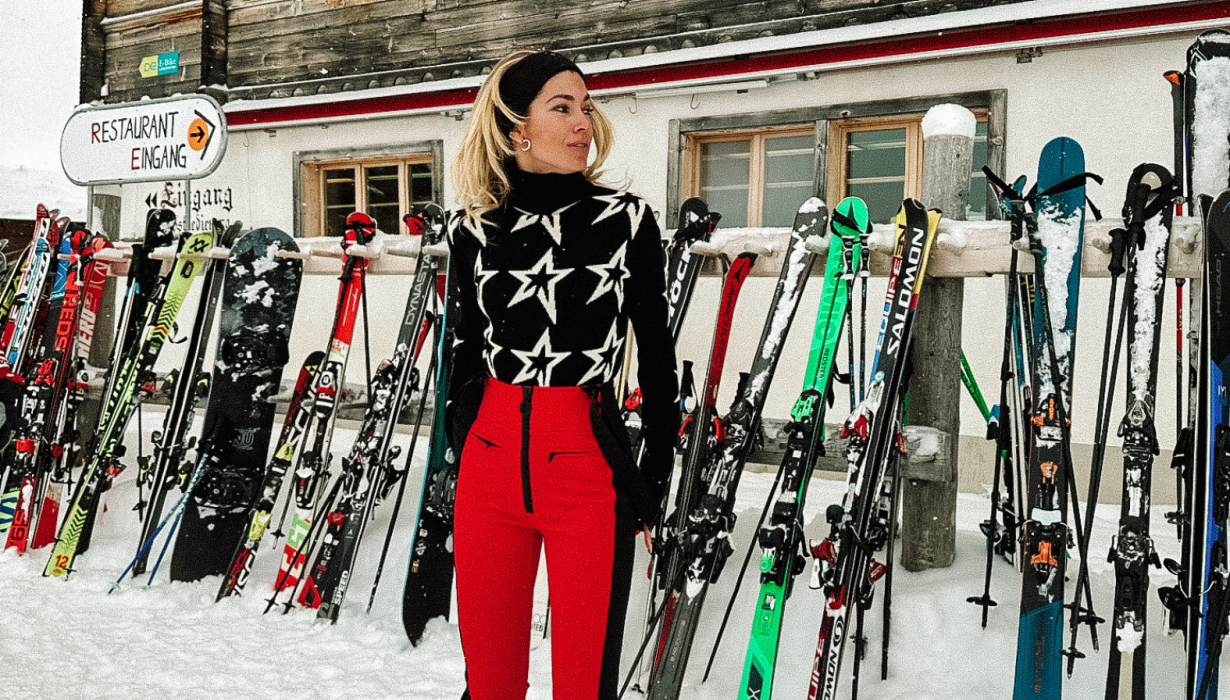 I did the Gacier Walk and I couldn't feel my feet after 3pm. It was also -16 degrees! 
Connecting two mountain peaks, the suspension bridge on the Glacier 3000 is a world first – and the perfect spot to enjoy truly stunning views of the Alps.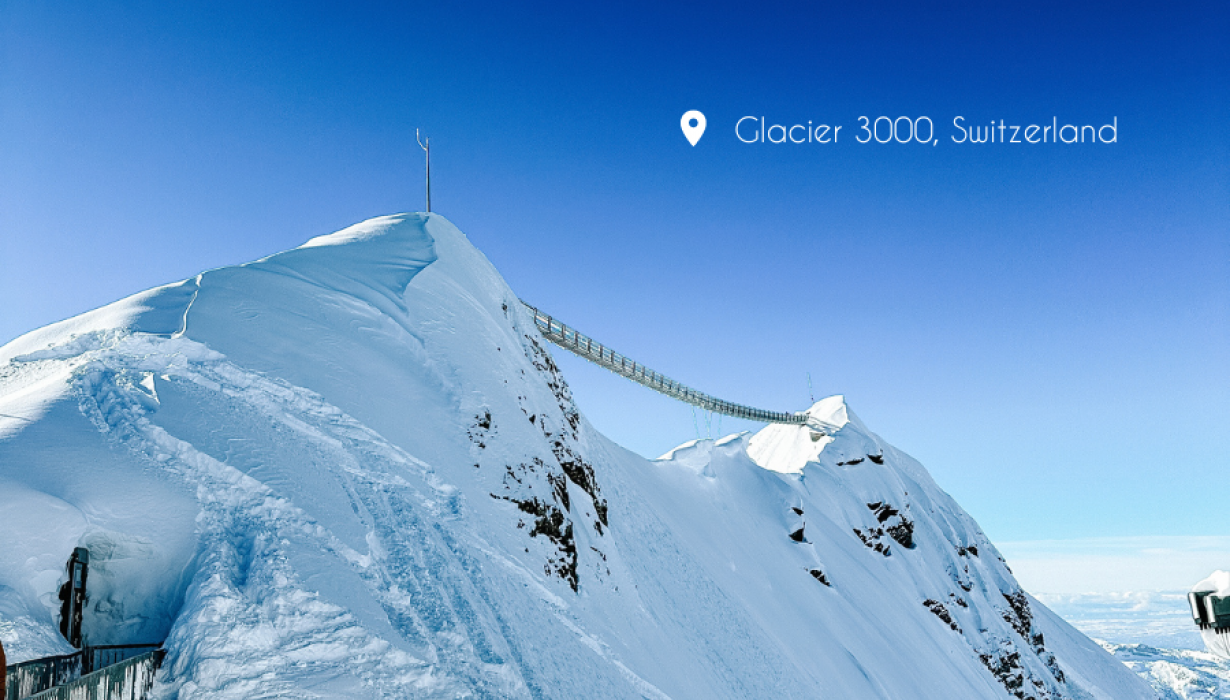 I always loved the combination of snow and teddy texture, and that's why I decided to design two crop teddy coats to have with me in this trip. The Emma Crop Jacket and the Lema Teddy Crop Jacket completed every look.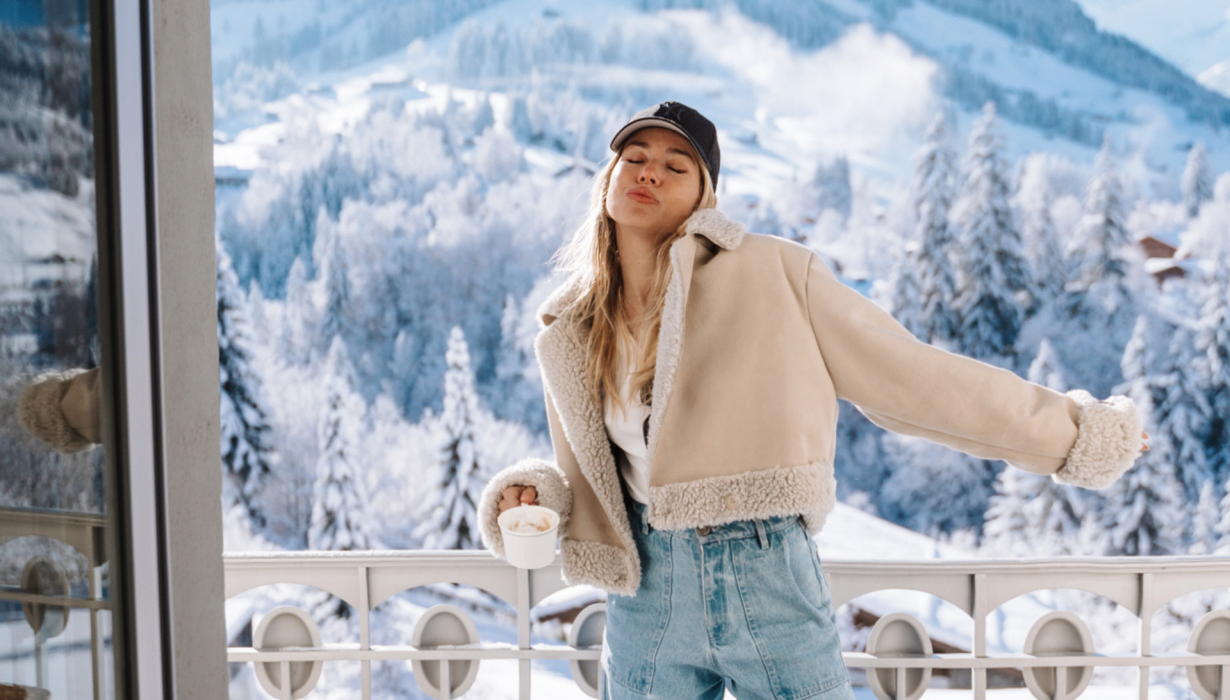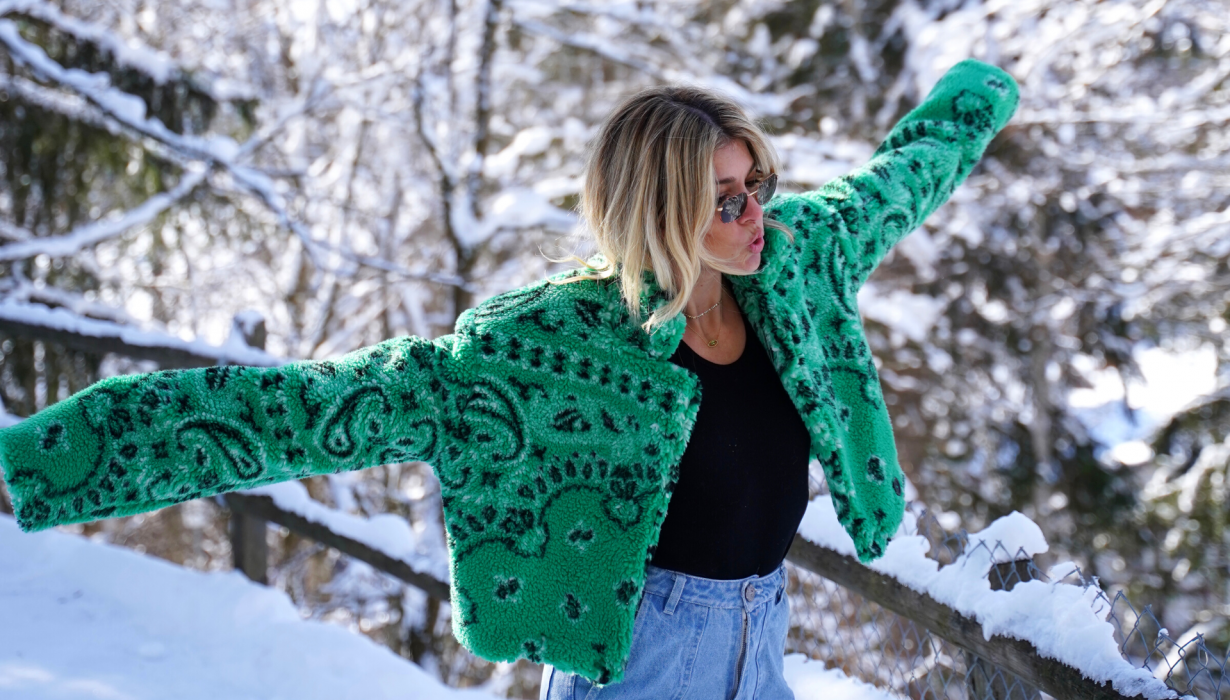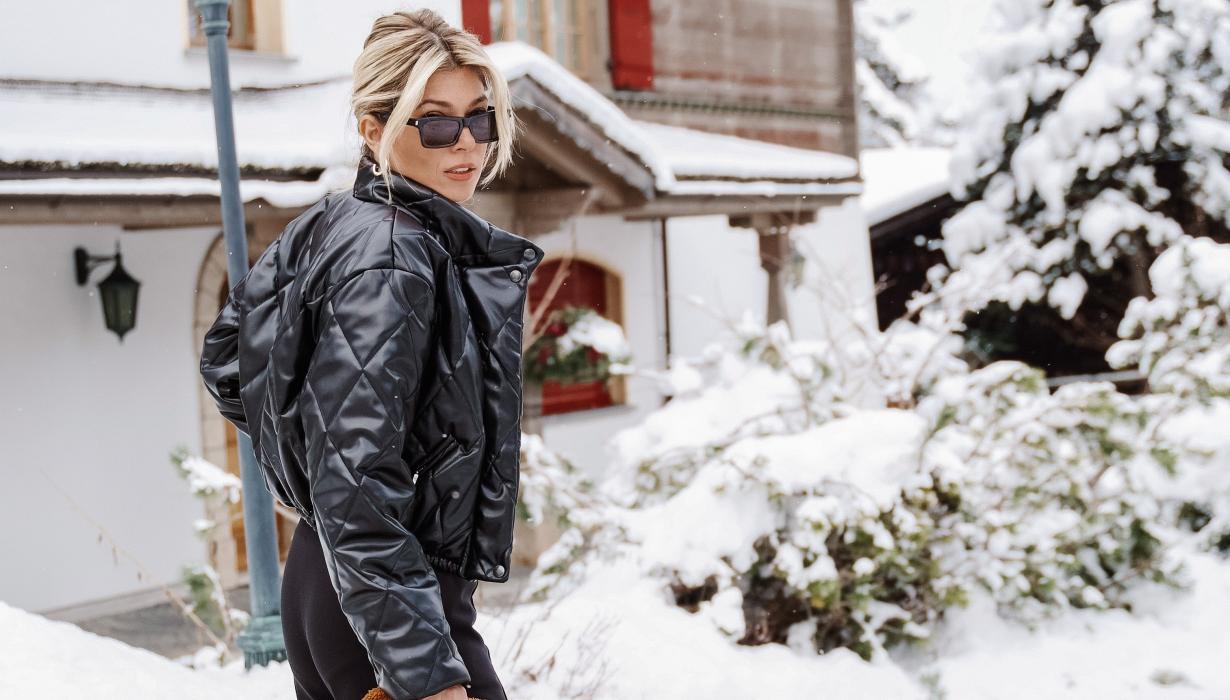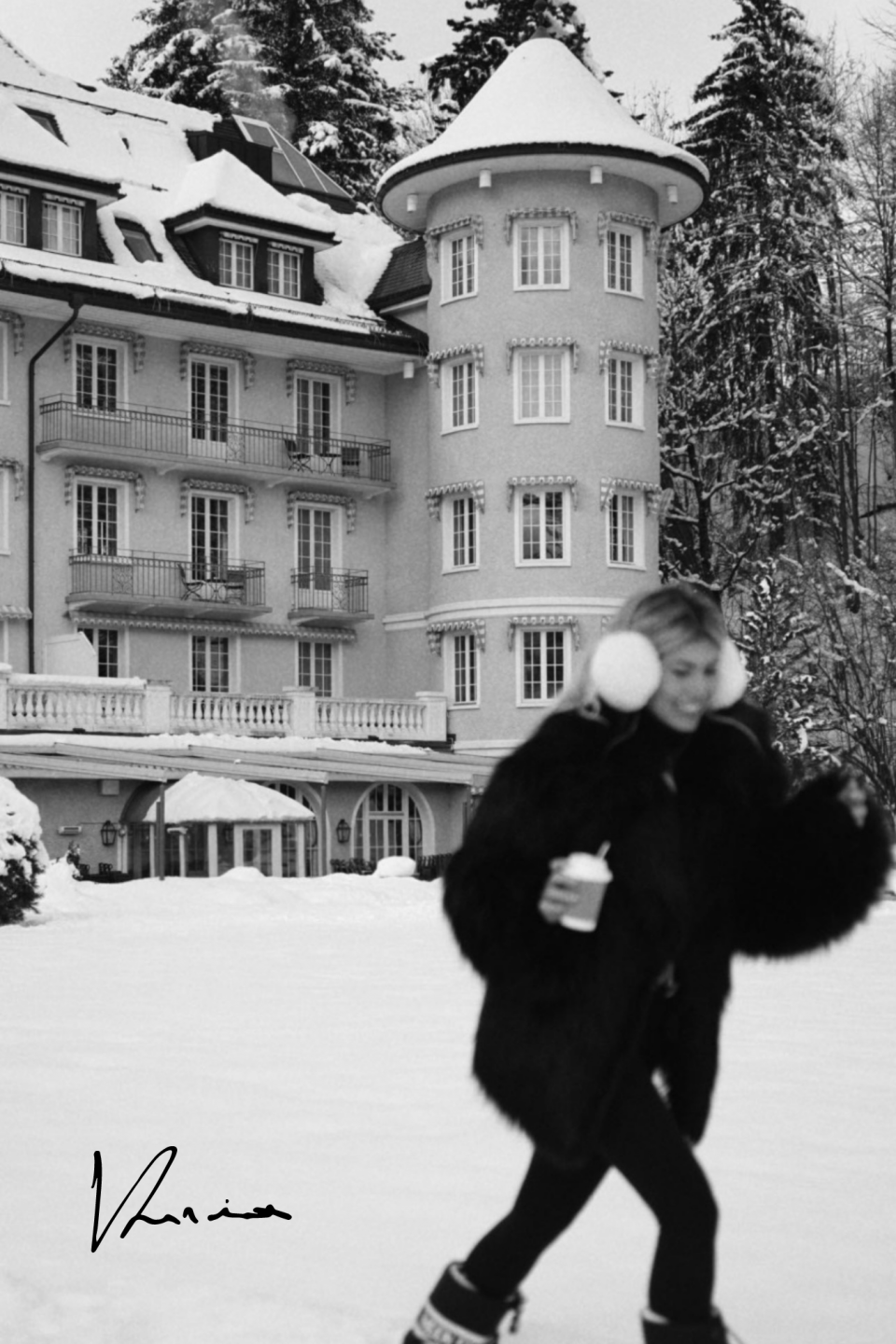 This amazing trip helped me recharge my batteries, clear my mind and seek for new ideas. Now, I feel ready to start preparations for the SS23 collection.
Always inspired. VK