LONDON'S CALLING
Christmas is a magical time of year to be visiting London. There are spectacular eye-catching decorations everywhere, and the markets are full of goodies and gifts. Tourists and locals are dressed in festive stylish outfits, so London was the ideal spot to wear the Winter Edit collection!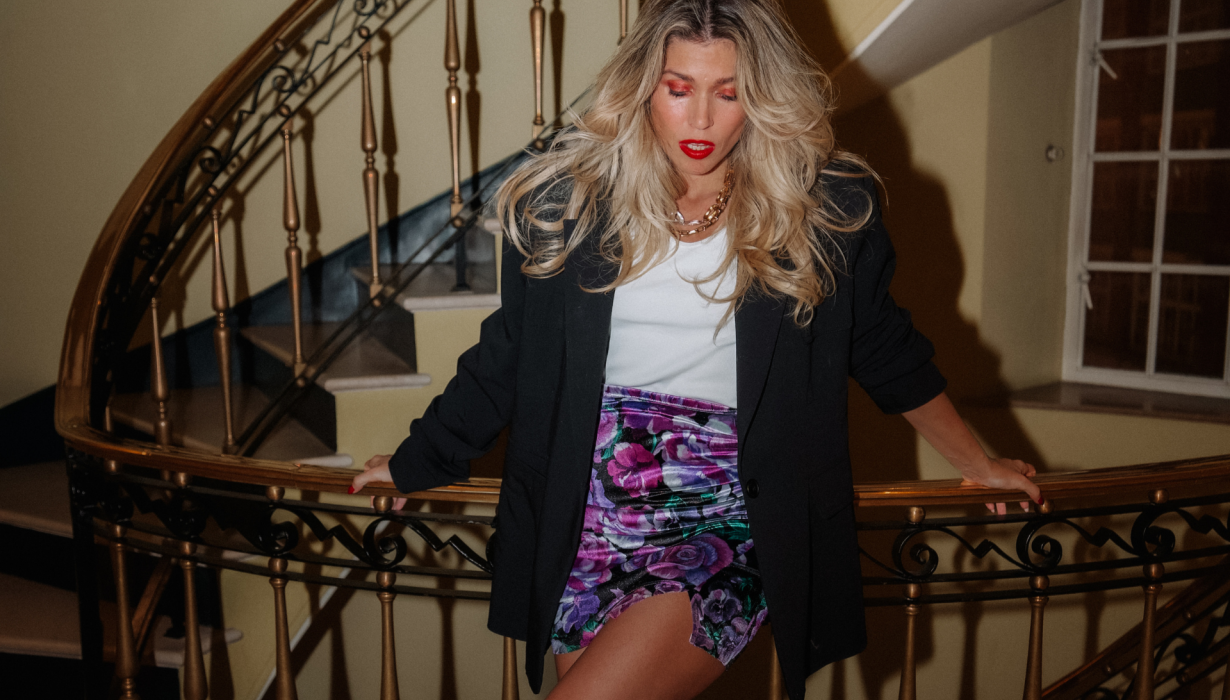 In the past velvet and sequins were only appeared on Christmas outfits, but fortunately we've come a long way from sequins being limited to formal looks. This season, I love pairing shiny and velvet garments with wardrobe staples, like men's tank tops. I'm not afraid to take risks when it comes to fashion and this trend is my favorite at the moment!
My go-to colors for london and the EDIT III of FW2223 were red and purple because I hold the idea that they make an ideal pairing. This combination sends a message of a fiery but yet approachable aesthetic that is easily translated to any personal style or occasion.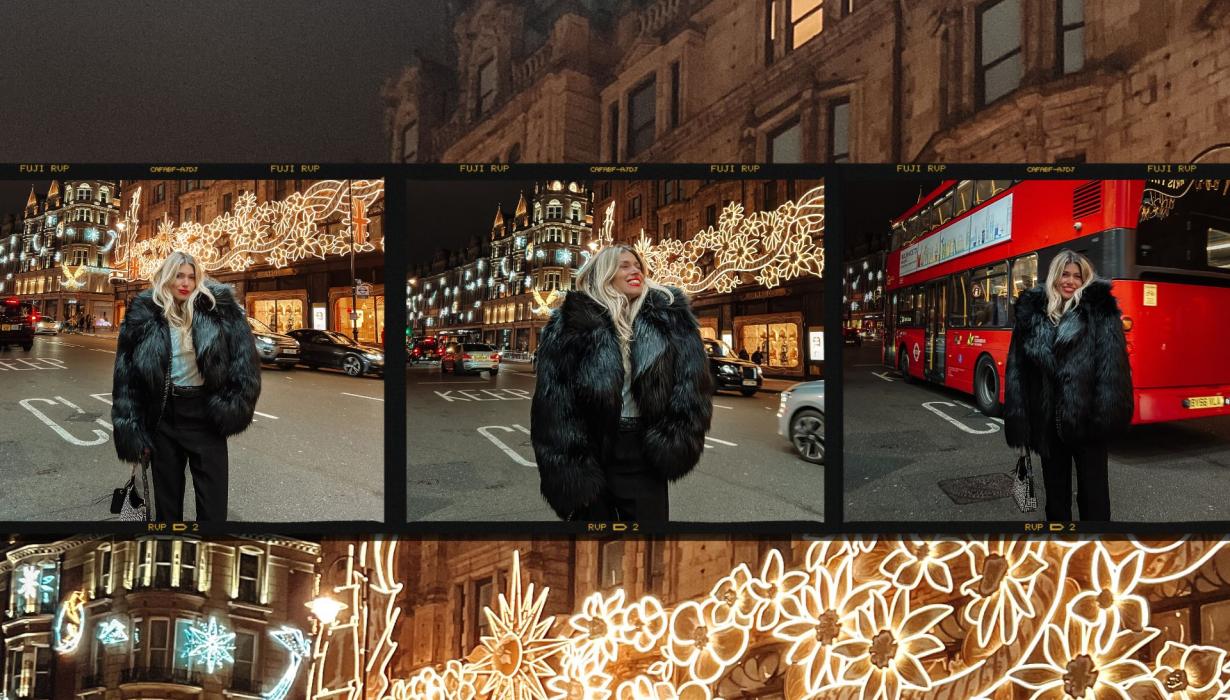 Well, the temperature was low, but there were no cold nights in London thanks to my Paradis Black Faux Fur! Not only did it keep me cozy and warm, but it matched literally everything in my closet. Plus, everyone was looking at me!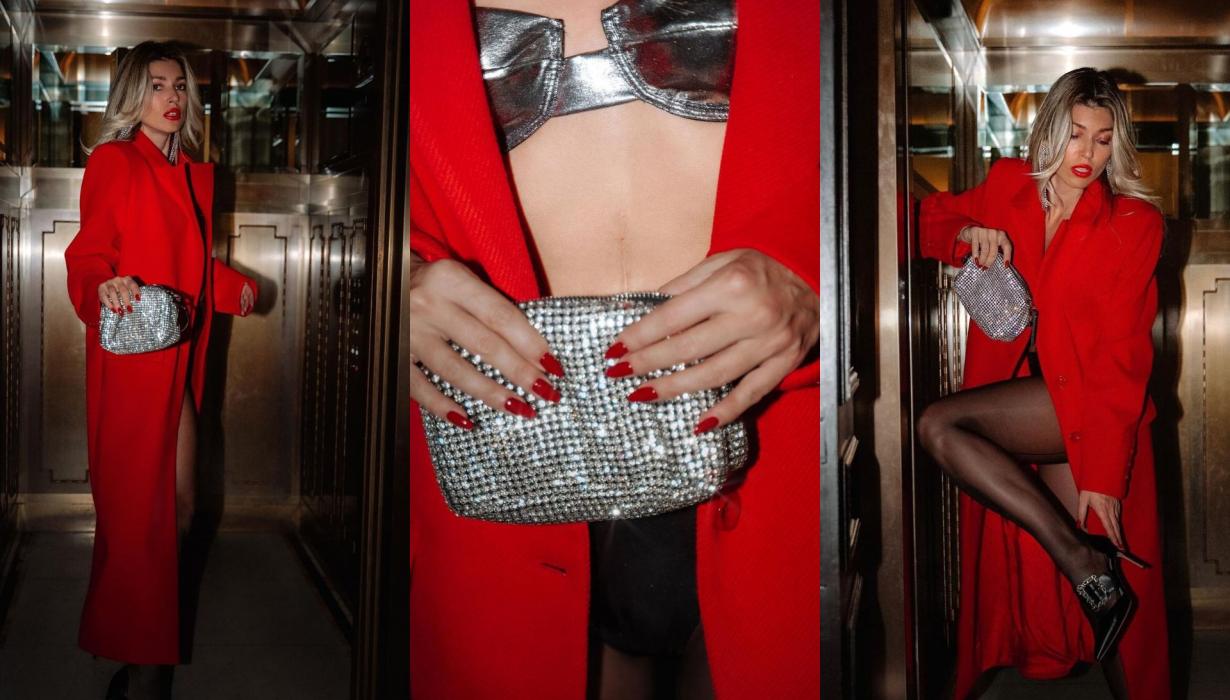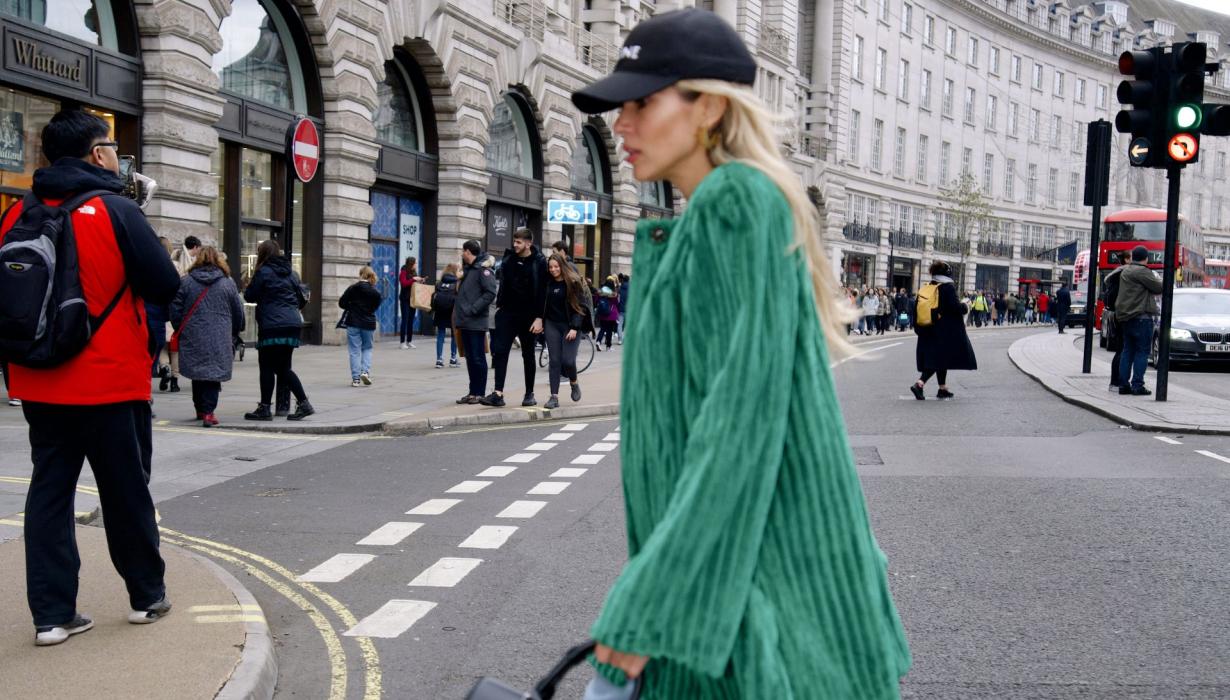 Dear London, that's all! Can't wait for the next time, VK.