A TRIP TO ZERMATT
No matter where you look in Switzerland, you'll be in awe of its beauty. Zermatt is an incredible place for a winter getaway, and it is where I choose to spend these last few days. Throughout this trip, not only did I get to share with you my dream travel escape, but also present you our brand new Circular Independence, Winter Edit collection.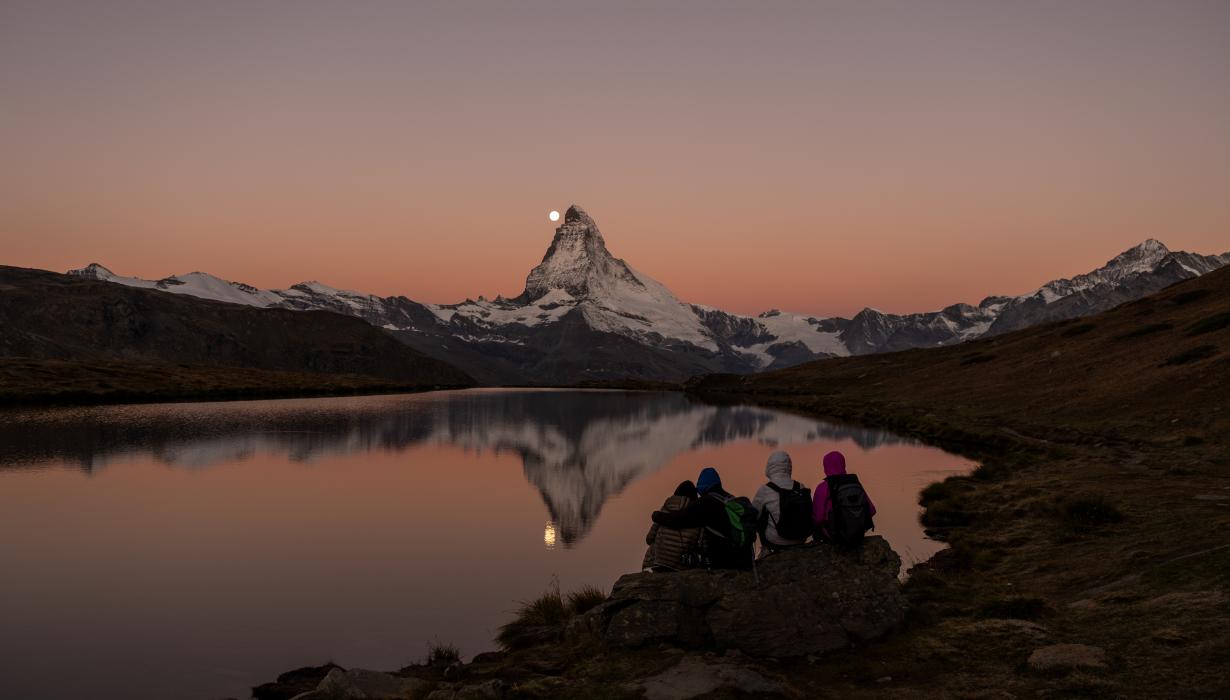 As you might know, I truly believe in the concept of a circular economy as it establishes a more sustainable model of production and consumption. Therefore, every decision I make is part of my commitment to create a sustainable brand by transforming recycled materials into high quality recycled products.
In a period of 4 months (June - September) in collaboration with Project Paralies, 737.55Kg of plastic was collected from Greek coastal areas, turned into RPET fabric, and then used to create our sustainable, gender neutral new collection, or else my travel capsule wardrobe!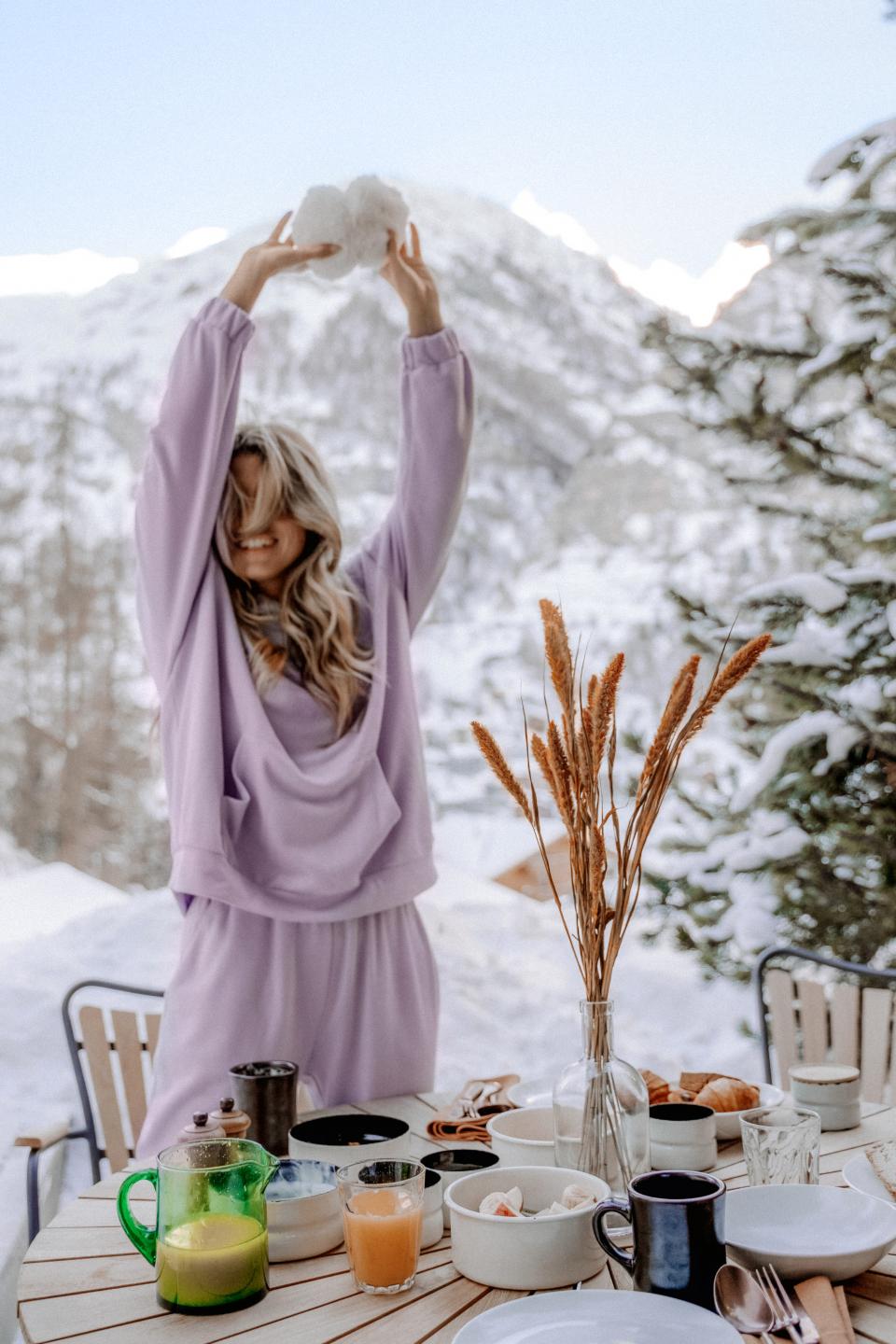 Zermatt is a vibrant alpine village nestled at the base of one of the most identifiable mountains in the Swiss Alps—the Matterhorn. If breakfast with a view is your thing, this is the place to be. When in Zermatt, you will definitely be eating delicious food with an even more delicious view.
Fun fact: my go to lilac hoodie, super warm, soft and cozy, is made out of 575 grams of plastic which is equal to ± 34 500 ml plastic bottles. My favorite Iris pants are also made out of 415 grams of plastic which is equal to ± 25 500 ml plastic bottles.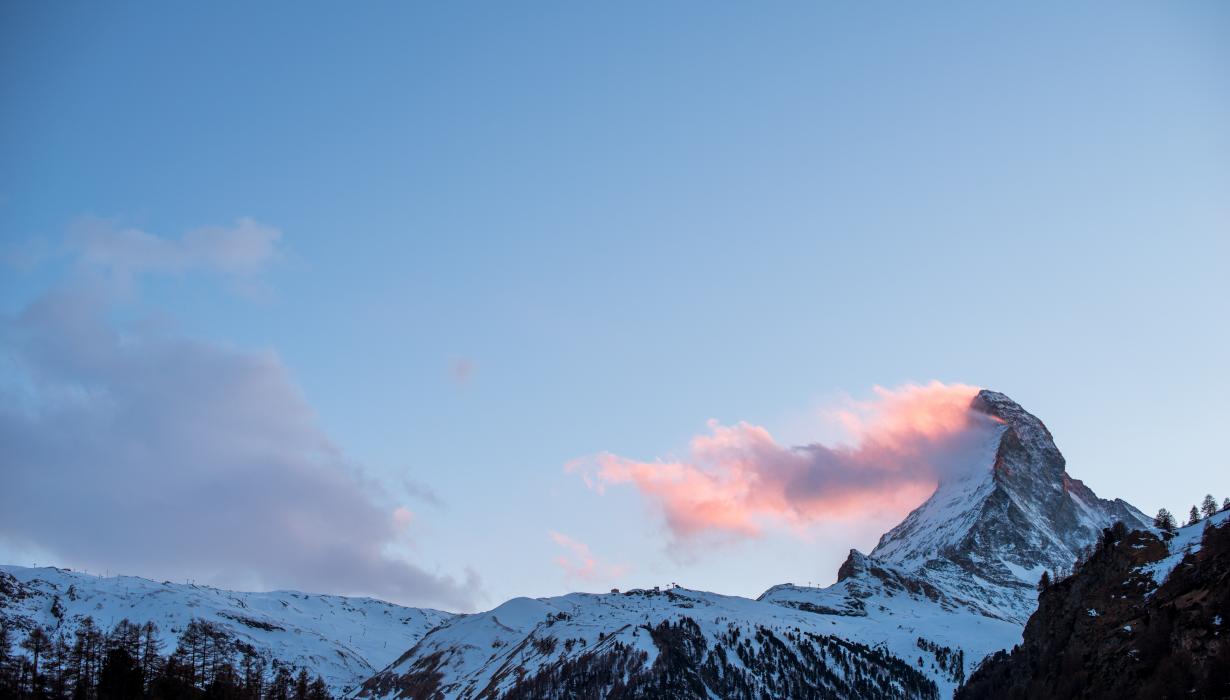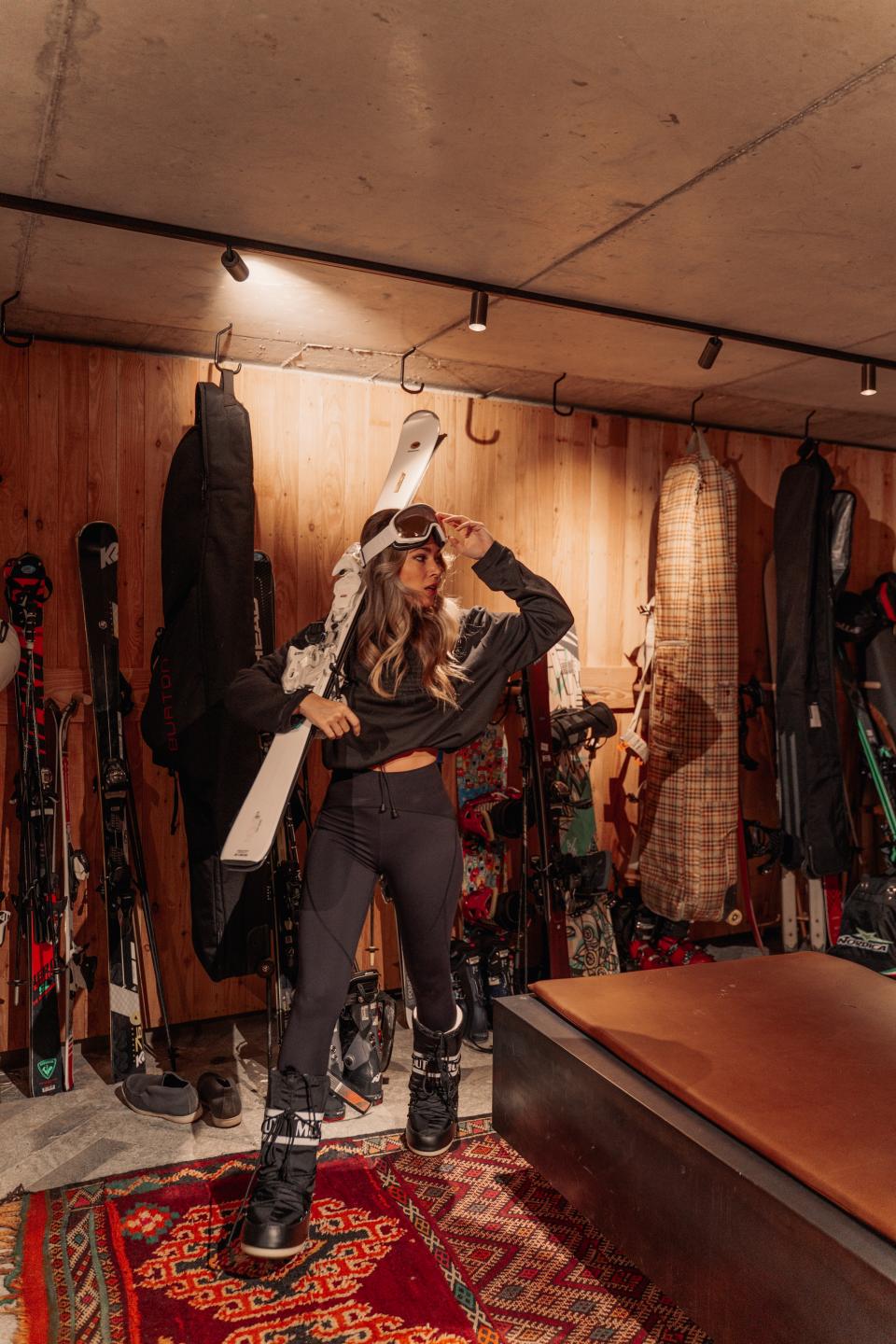 Second stop of the day, the highest ski area in Switzerland, the Matterhorn ski paradise. 360 kilometers of slopes that promise fantastic skiing.
The Aria Crop Top, which I wore almost everyday during my skiing sessions, is made out of 350 grams of plastic which is equal to ± 20 500ml plastic bottles.
Of course, the Aria Crop Top and the Ivy Hoodie paired with the Iris Pants, were a perfect choice not only for skiing, but also for strolling around the village. Zermatt is car free, and very relaxed to wander through its town.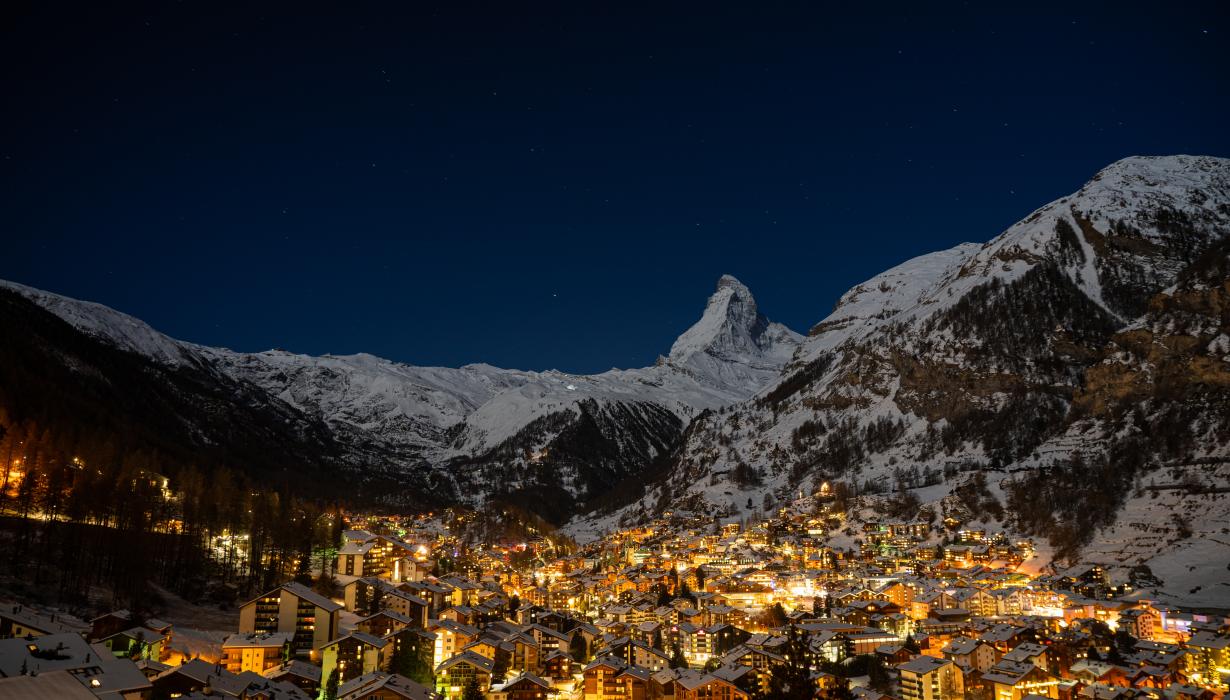 If you want to take pictures of the whole village, you can get on the top of the hill. During the winter months, when the roofs are covered with snow, the village appears like in fairy tales!