DEBUTING "FLORAL BLOSSOM" PRINT
As my "Fall/Winter 21-22" collection is in the works, I had the great honor to attend the annual "Venice Film Festival" and showcase a small preview of what follows in the upcoming days regarding the new collection...
The star of the evening was the colourful floral print of my dress, "Floral Blossom" which will highlight the upcoming collection. I am very thankful and thrilled as this print seems to have impressed and won so many hearts (100 K reactions on Instagram and counting!). This print features a black background setting with flowers in tones of fuchsia, purple and caramel tones which will instantly put a happy smile on your face.
Design Process of the "Floral Blossom" Print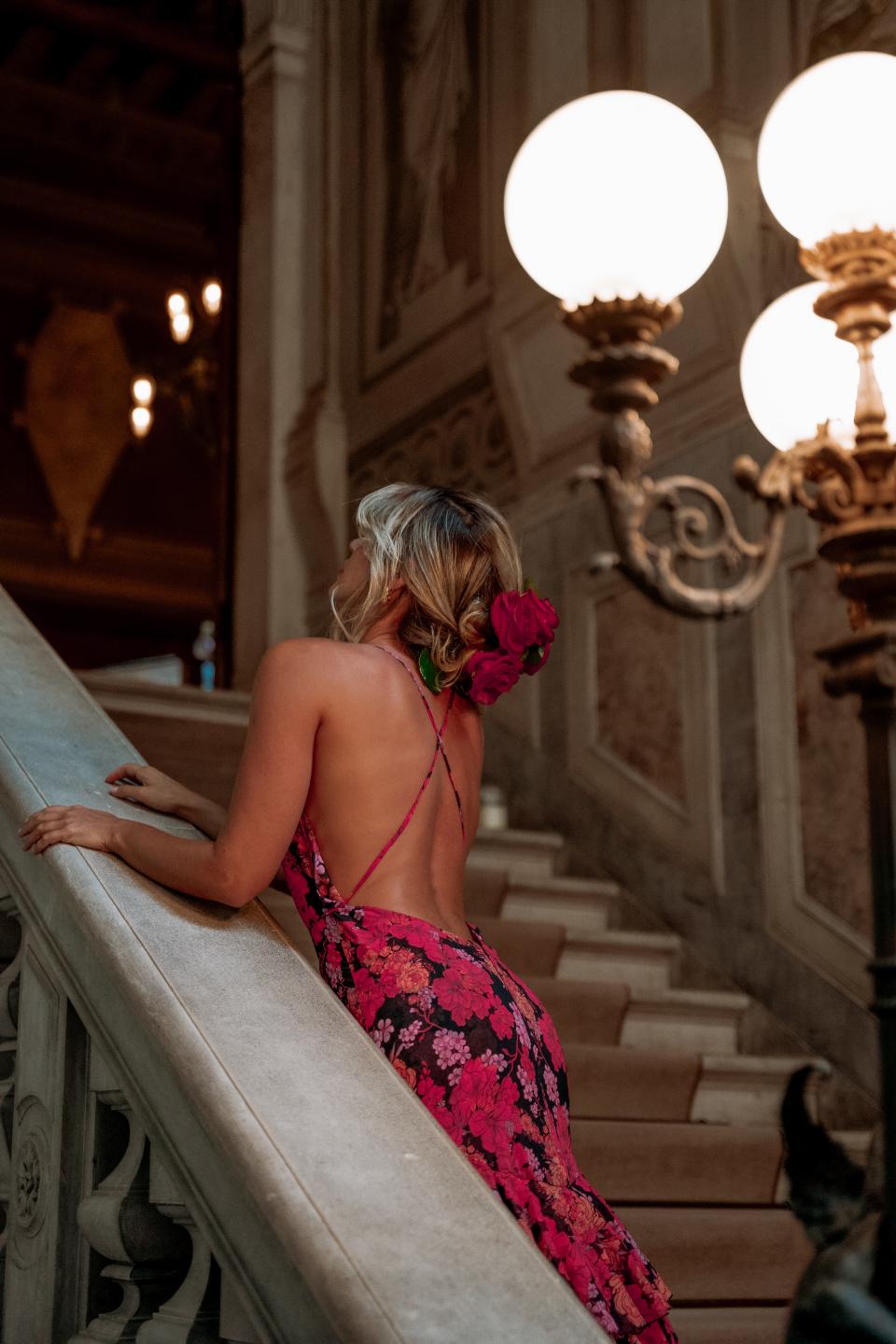 This dress was exclusively designed for this specific event and featured a long train that cascaded on the red carpet, an open back and a deep sexy neckline. I completed the look with a feminine pair of leopard printed high-heeled sandals/mules (another print that will highlight my collection…stay tuned…!) and a yellow clutch, adding a special touch to my colorful and harmonically balanced look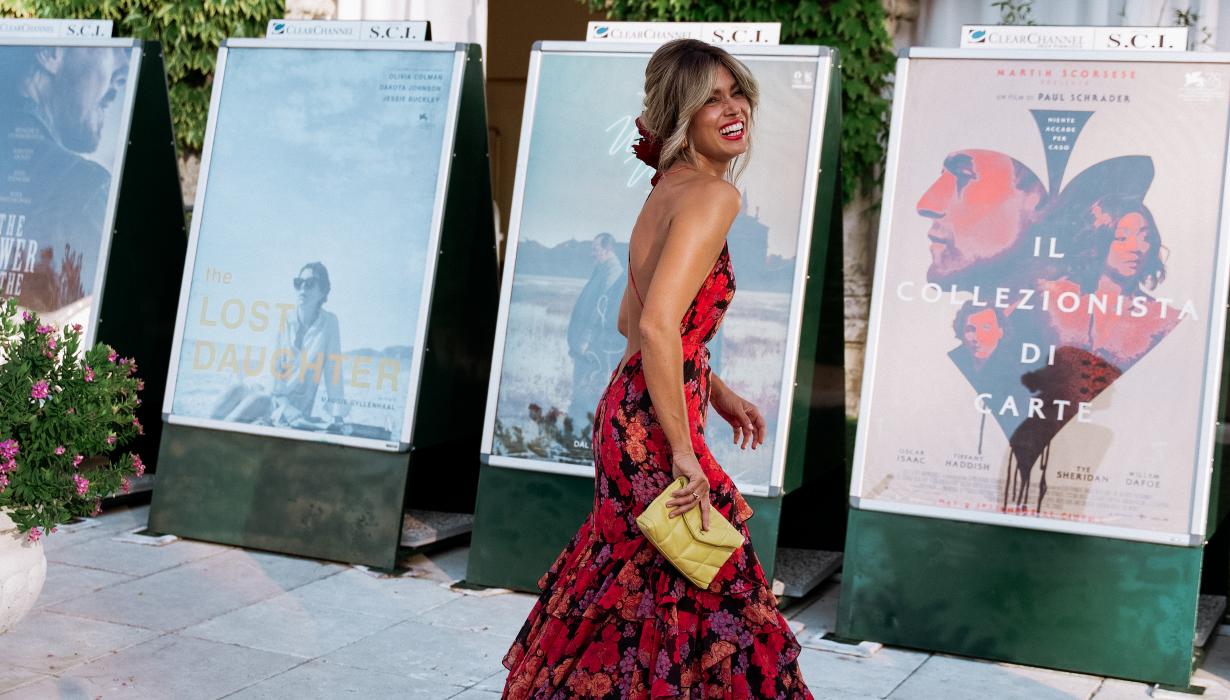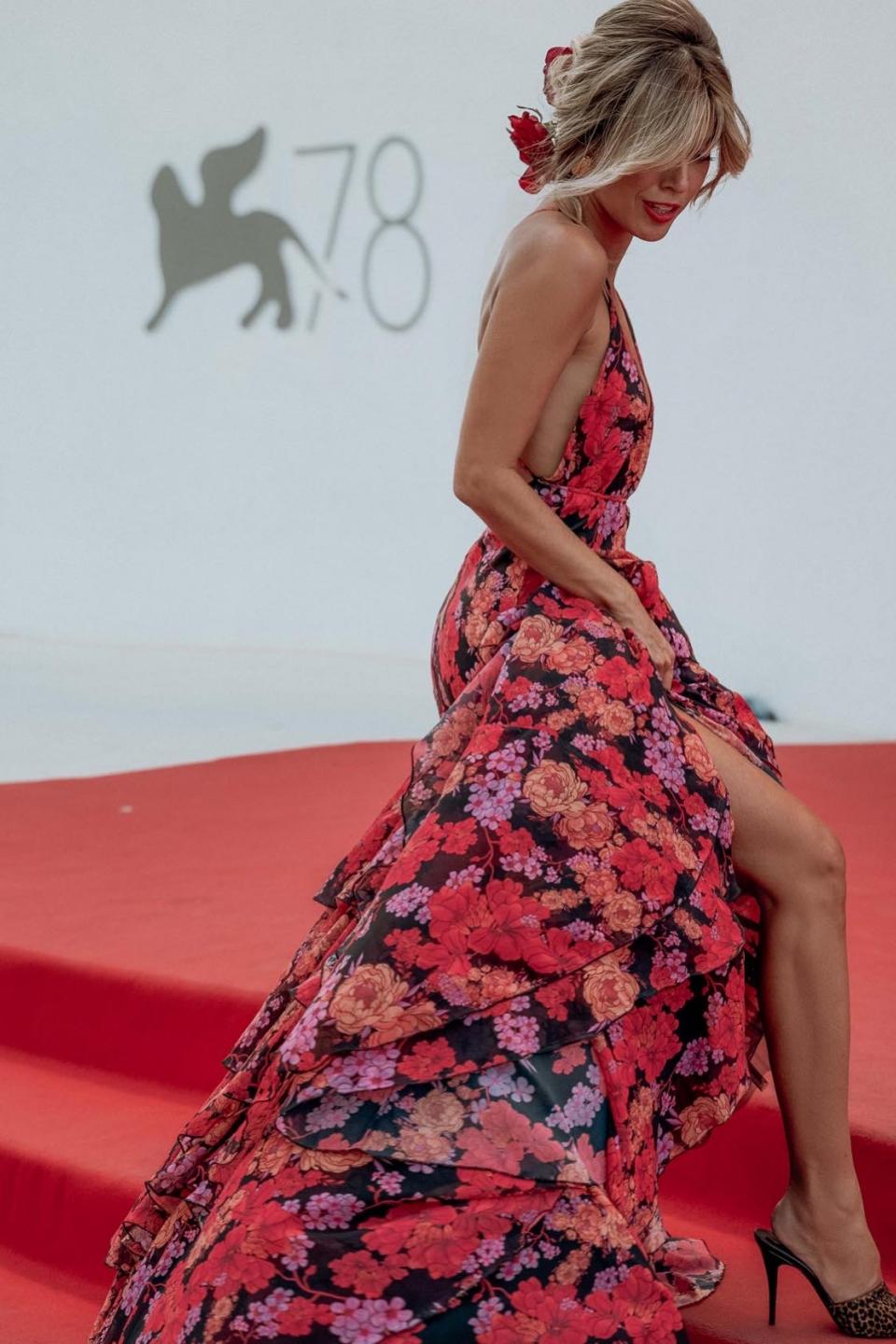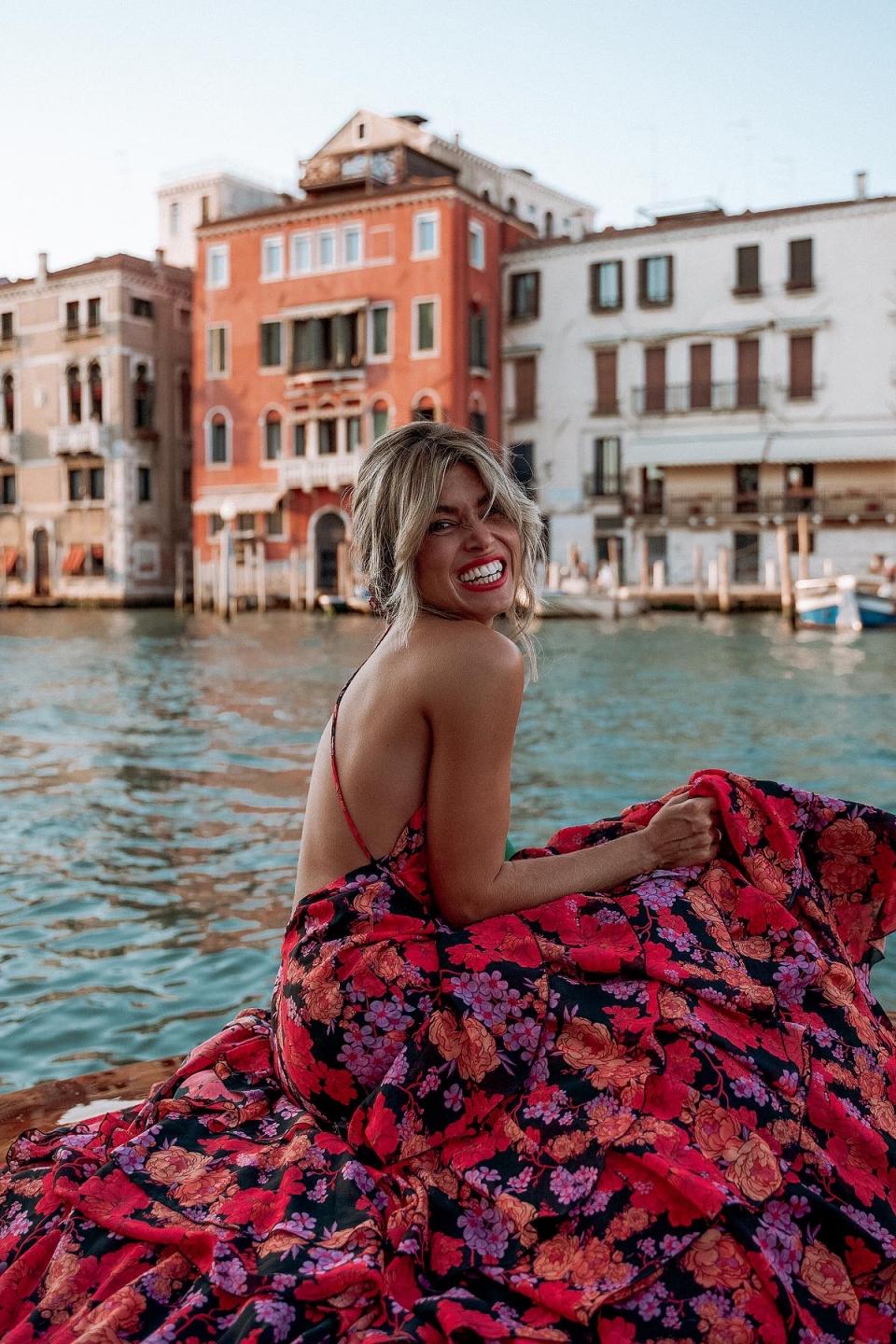 I was also very much honored to collaborate with the famous hairstylist in the fashion world, Beppe D'Elia, who has worked with female figures I admire, like Editor-In-Chief of Vogue U.S.A, Anna Wintour, models Kaia Gerber and Bella & Gigi Hadid and blogger-influencer, Leonie Hanne.
Before my arrival in Venice, I had opted for a new hairstyle with curtain bangs (thanks to Greek hairstylist, Nikolas Villiotis) with Brigitte Bardot vibes. Beppe D'Elia worked his magic with my make-up and hair and the result simply amazed me! He and his wonderful team created a chic low bun and decorated it with red peonies!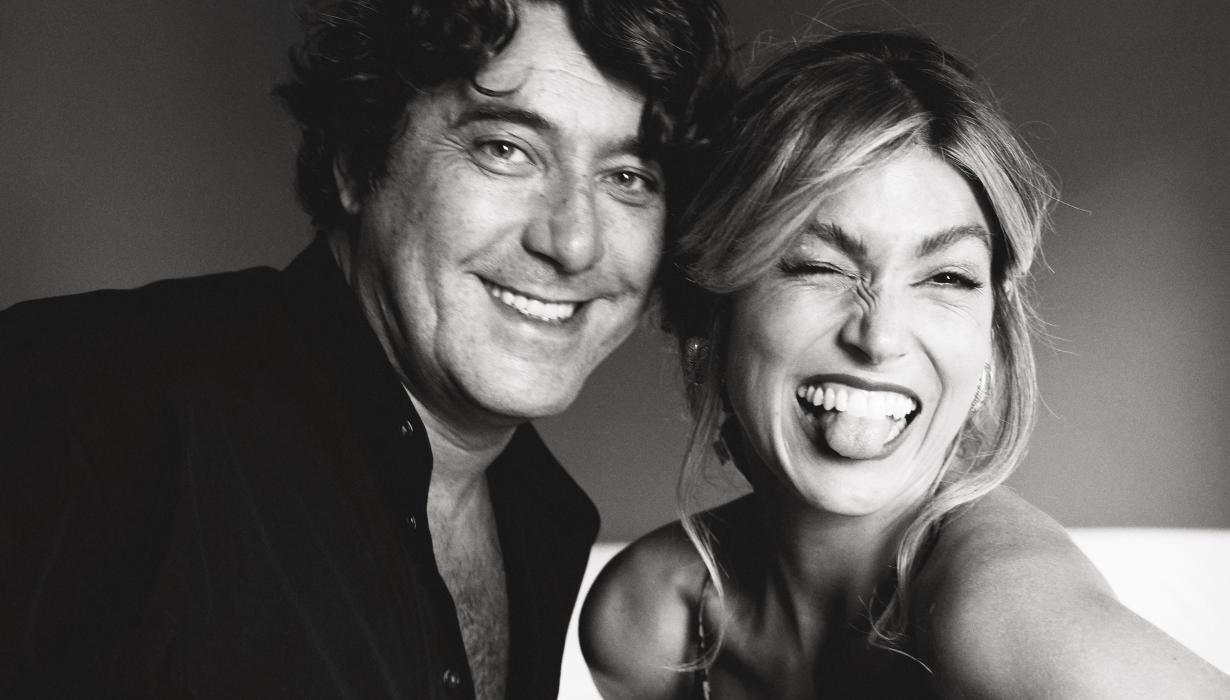 I cannot describe how happy I am that you guys liked this appearance and fell in love with this print so much!
Stay tuned because marvelous surprises will soon blossom…
And so it begins…