Vassia Kostara X Gregio
Jewelry has been an integral part of a woman's appearance for centuries. A discreet necklace or a pair of elegant earrings have great power as they can elevate even the most simple outfit. The only sure thing is that they add impeccable style and character to both your everyday and more formal looks.
What could be more personal and more fun than carefully choosing a long, dazzling charm necklace that speaks to your heart and makes you smile?
Bees remind me of summer. Their buzz brings to mind carefree moments on the islands or sunny walks through the countryside and that is why we chose the bee for our first collaboration with "Gregio". In addition, there is the shell jewelry which complements our own prints in "Golden Ratio SS21" collection.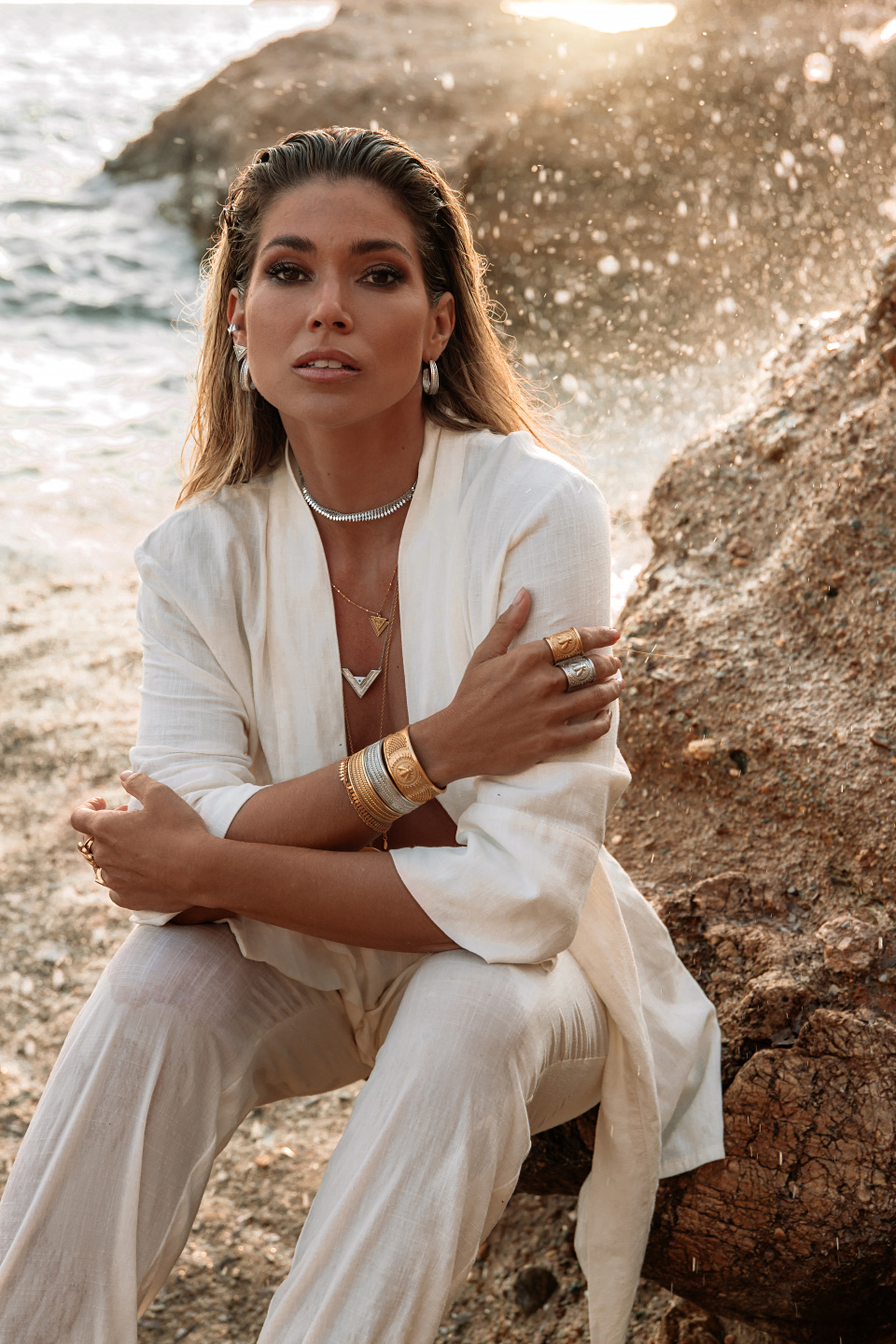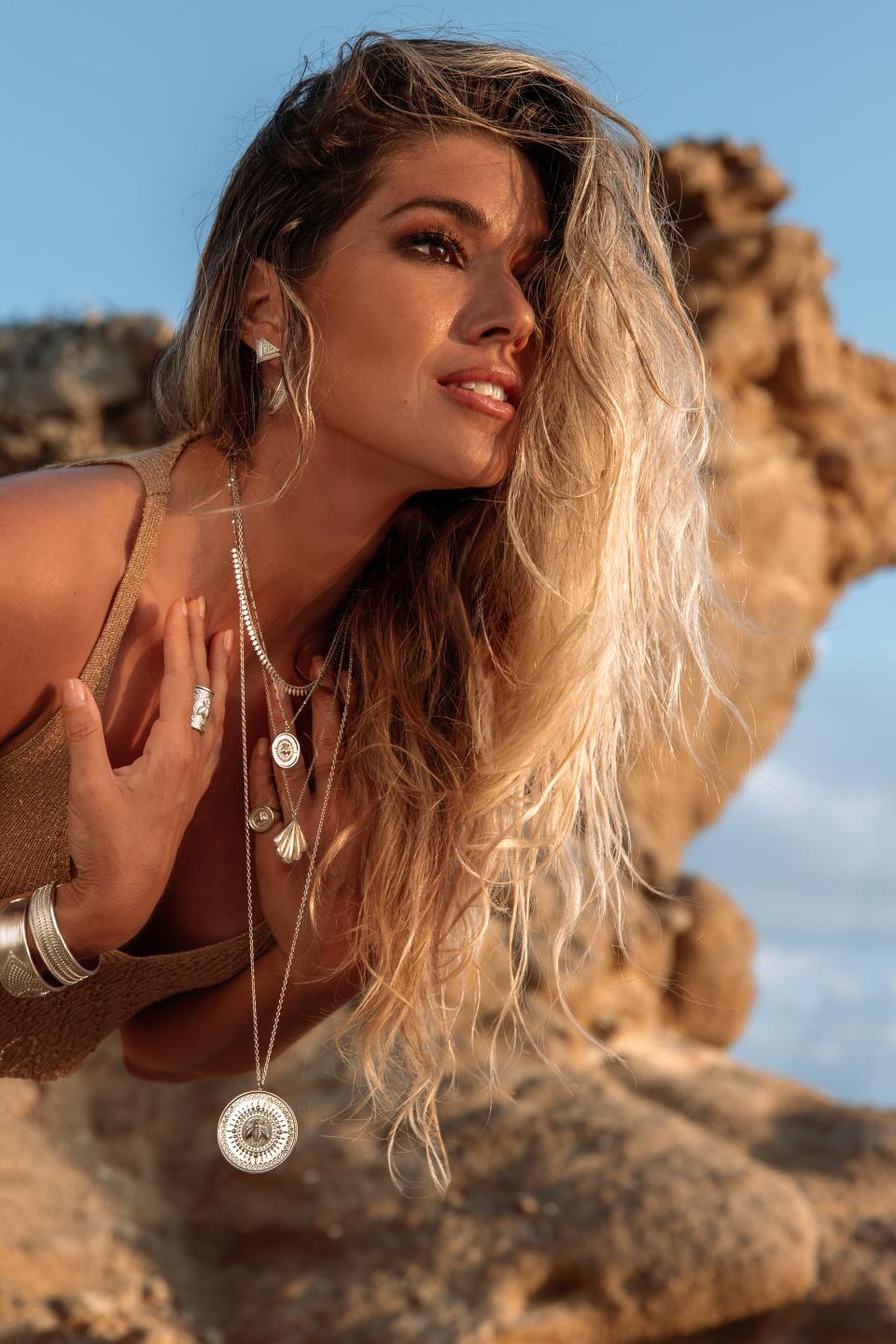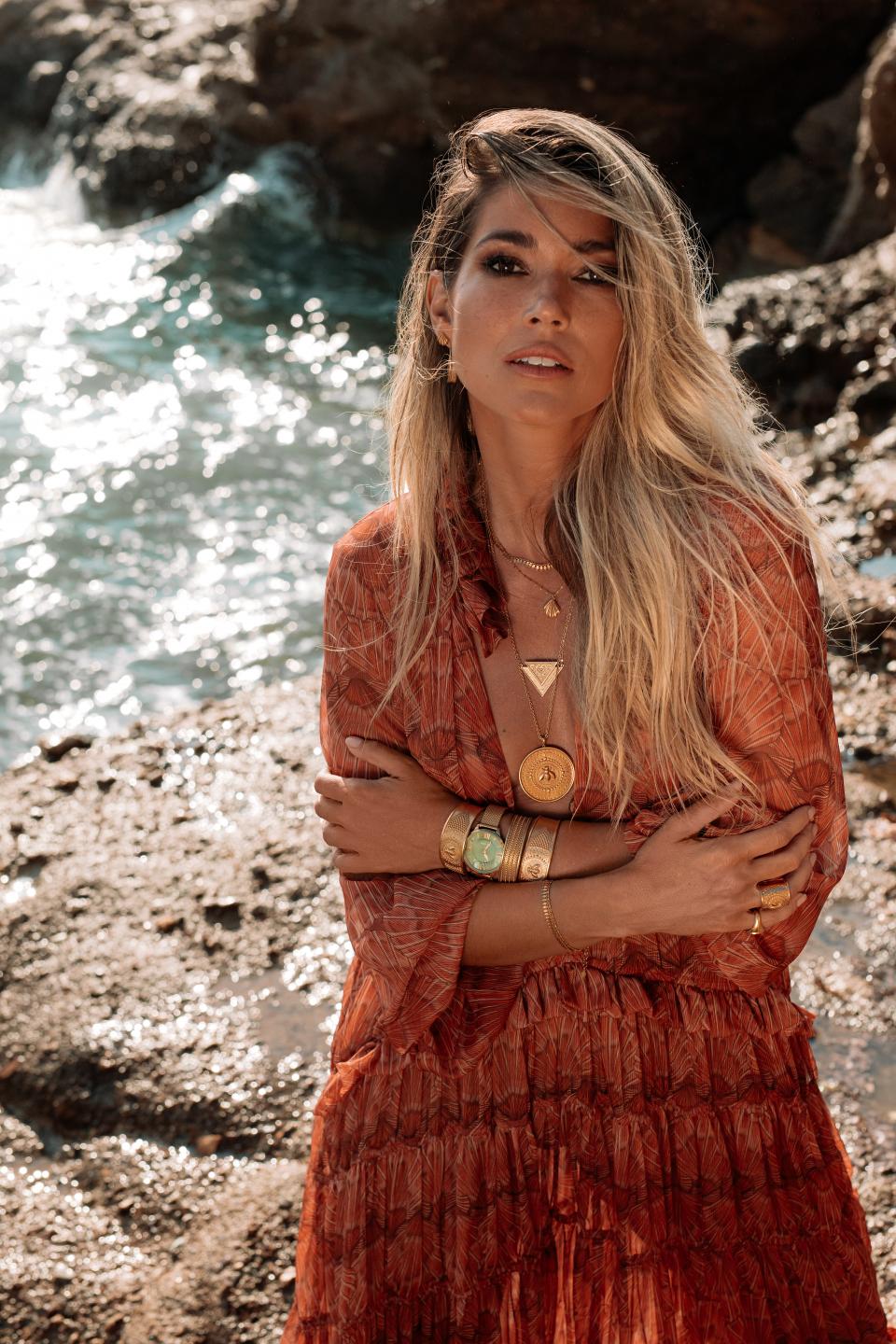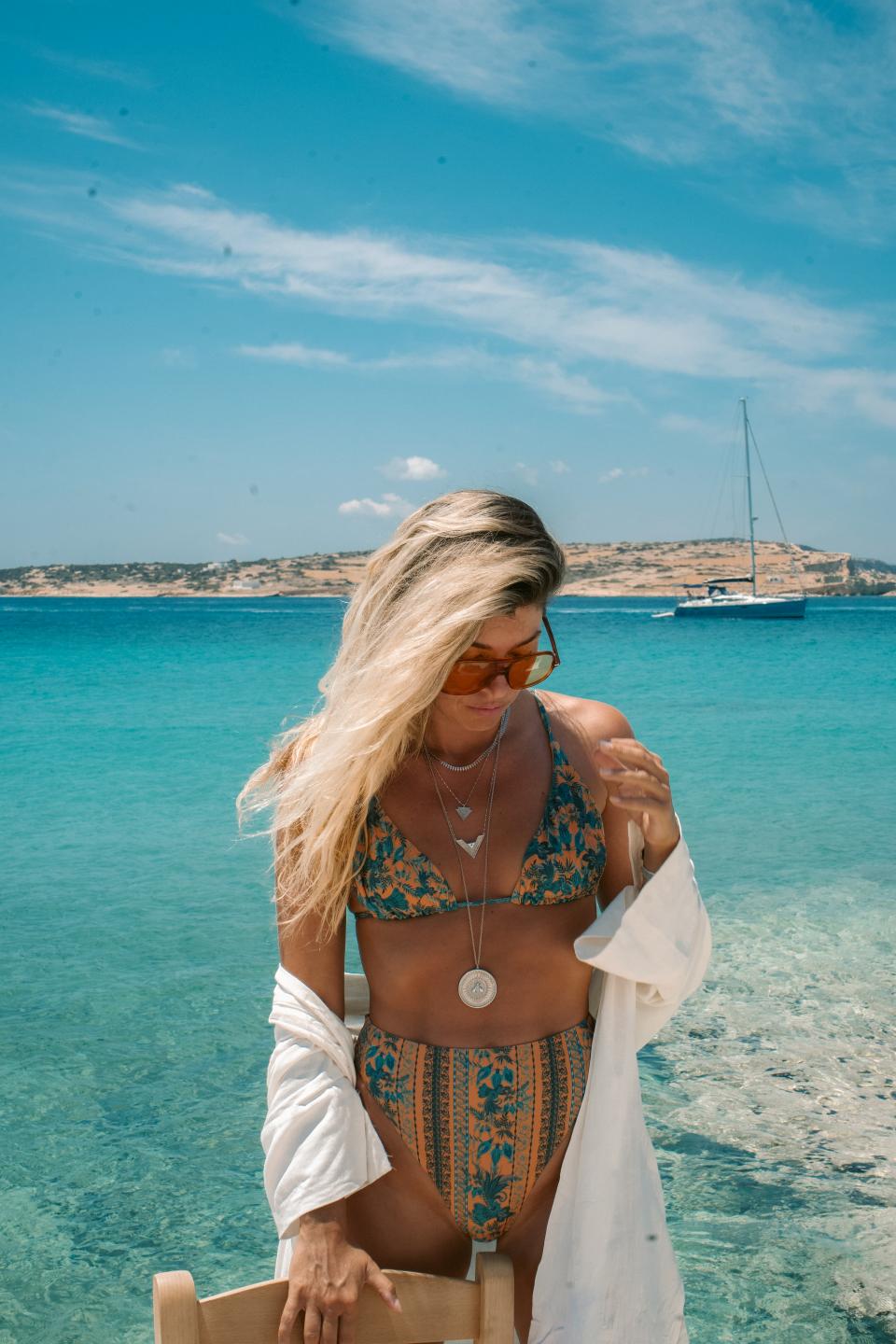 Gold and silver can be combined with all your outfits to become an important part of your wardrobe; body chains or "waist necklaces" that you can wear from mornings on the beach to evening outings in crop tops and maxi skirts.
The body chain or "waist necklace" is an item most commonly paired with a bikini at the height of summer. During vacation period, it may be the most versatile and statement item in your accessories collection. Taking this look beyond the beach allows for even more room to play and experiment.
This is the ultimate accessory to try this season to spruce up a little cocktail dress or your bikini. The key to wearing a body chain or "waist necklace"is how you style it with your outfit so that it complements you and what you are wearing.
Our new jewelry has been created to put a smile on your face, and let's not underestimate the power of a smile!