WE ADOPTED A BEACH
~The Earth is what we all have in common…Let's embrace it and protect it~
"This year our favorite Greek beaches are not alone".  This is what I stated under my Instagram post when I announced the adoption of a beach on World Environment Day. Although this may all be new to you, through my blog post I would like to share my joy at being part of such an important endeavor. 
My collaboration with "Circular Independence", which started about a year ago, was the moment that showed me that my attitude towards the environment and strong love for looking after it, could become the basis of a new business venture (the entire sustainable collection is made from 100% recycled plastic bottles collected from Greek islands and coastal areas in Greece and turned into RPET fabric).
Recycling has always been an important part of my life. Unfortunately, we cannot live without plastic but we can find ways to recycle it properly and bring it back to life. We will give it as much life through recycling as possible. Therefore, my love for fashion, my creativity and my sensitivity concerning recycling came together through the brand, "Circular Independence".
Several months ago, leaving a positive imprint on the environment was on my wish list and I was hoping to adopt a beach.  My wish came true a little while later with the collaboration of our company with "Project Paralies", an initiative which is implemented through the process of beach adoption throughout the whole summer period of 2021 by companies with increased environmental sensitivity and awareness that wish to essentially contribute with their actions to the protection and remediation of our environment. 
So, this summer a part of "Schinias" beach has been adopted by the brand Vassia Kostara Limited Collections and we couldn't be happier!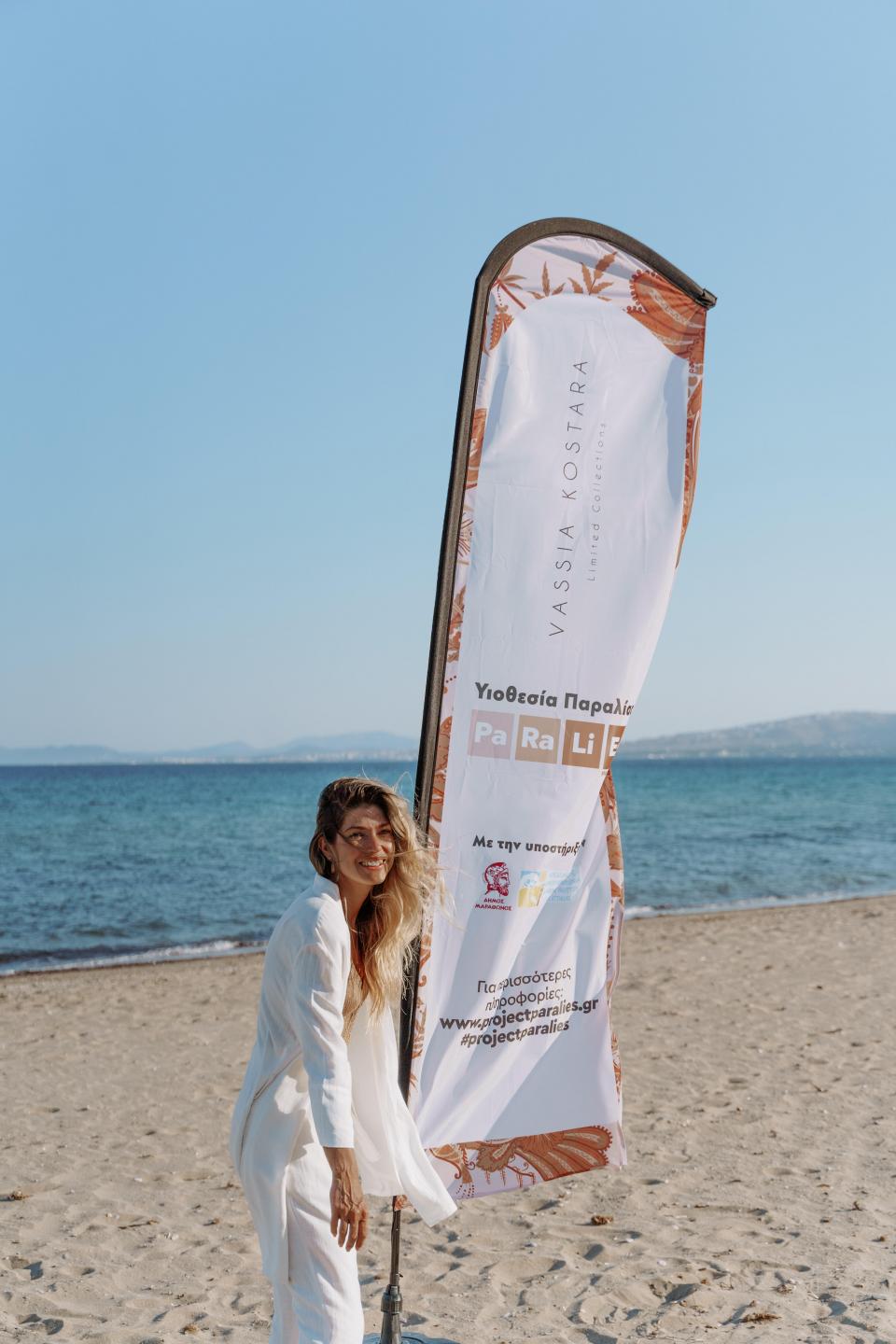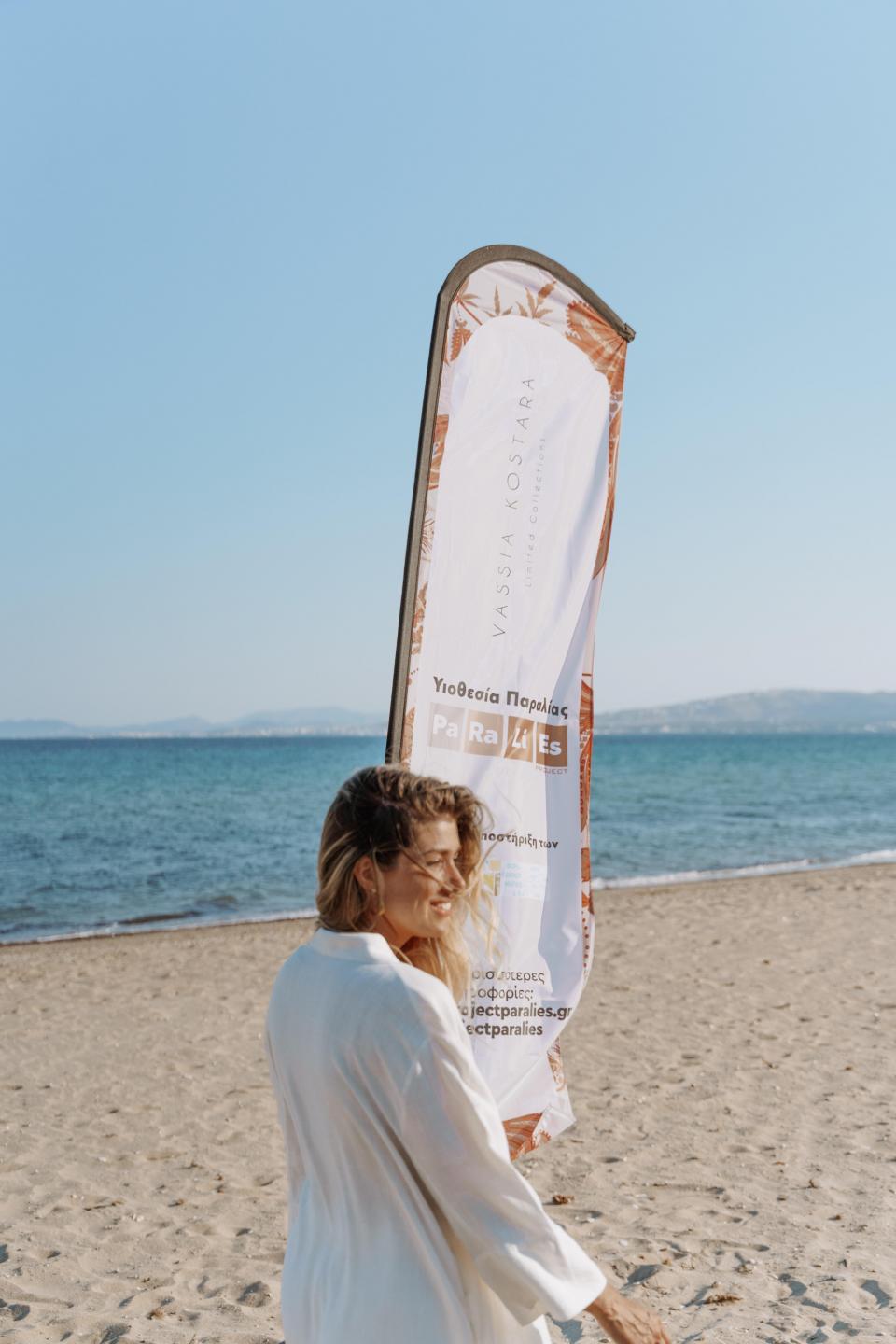 What does beach adoption really mean?
Through this process, special bins have been placed on the beach (you will see ours right next to Moraitis Beach) so beachgoers can throw away their rubbish. In addition to this, the beach is cleaned daily by trained personnel for 3 consecutive months to remove any waste that has been left there. 
There is also careful weighing, analysis and recording of the collected waste to evaluate the contents as well as to determine the human footprint during the summer months in order to have a better understanding of what could happen in the second year!
This year we go one step further in the hope of creating a better present and future; to correct the mistakes of the past through cleanups, to re-supply "oxygen" to the coasts in particular and to the environment in general.Cigarette butts, coffee cups left on the beach, water bottles and straws have no place on the shore. The only place that any of them belong is in the bins provided.
Re-use. Reduce. Recycle!
We need to respect "our home" and recycling is one way of showing this.  The environment gives us life and we must take care of this precious gift.  Let us show our gratitude through recycling and keeping our beaches clean.
Today, our adopted beach is looking cleaner than ever! We have successfully completed 1 month of recycling!
In this one month that has passed, we have manually collected (handpicked one by one) 54 kg of rubbish, which means 10.000 pieces!
Now, from these pieces, the 3.800 are cigarette butts, the 5.000 are small pieces of plastic and the 1.100, plastic straws.
219 Kg of recycled objects have already been collected and we continue to go strong!
Specifically, we have collected 26 Kg of paper, 24 kg of aluminium and 66 kg of glass and…102 kg of plastic!
The plastic items will be used by "Circular Independence" in the SS22 collection in order to continue this spectacular journey of circular fashion.
This year the beaches are not alone!. We are here to reduce pollution and we want you all to join us!