Golden Ratio '70s Vibes
My obsession with the '70s has finally peaked and while boomers
have lived through crochet and cords once already, I can't help but
desire to wear the remixed silhouettes of that decade. Why am I so
in love with the fashion of a bygone era? The clothes that defined it
were all of the things we aspire to be today: free-spirited, inherently cool and a little rock'n'roll.
The 70s will always be etched in our minds as a decade of liberation (and not just sexual); a decade when psychedelic patterns on clothes and sexy swimsuits were more than hot fashion items. Heels were not delicate but noisy and wooden. And, twin-sets, which had been
so popular until then, represented conservatism to the youth who were ready to explode.
The clothes of this 2 nd drop have been designed to mix and match as well as cross genders. Whether the combinations made any sense was another matter. There are no rules in the fashion game now. You're playing and making up the game as you go. The explosion of colors represents the vibrancy of summer. While a button-down shirt may forever be classified as a wardrobe staple, the printed version has a specific reference point in time—the
'70s. This era embraced a more-is-more attitude when it came to design. From paisley to flower power, prints are back and they are bolder than ever. It's not only the ideal summer shirt, it can be worn all year round. With its stylish silhouette, anyone can wear it with virtually anything; layer it in the winter, unbutton it in the summer. Thus, they are an important part of this collection. For the first time this year, I have gone unisex so you have the
opportunity to give your shirt to your boyfriend or maybe he will take it from your suitcase during your summer vacation. These short-sleeved shirts with their's vibe can be worn over YOUR swimsuit or denim shorts and HE can combine it with his shorts or linen pants. Unisex! Share the vibe dreaming or dancing in a disco or eating ice cream by the shore.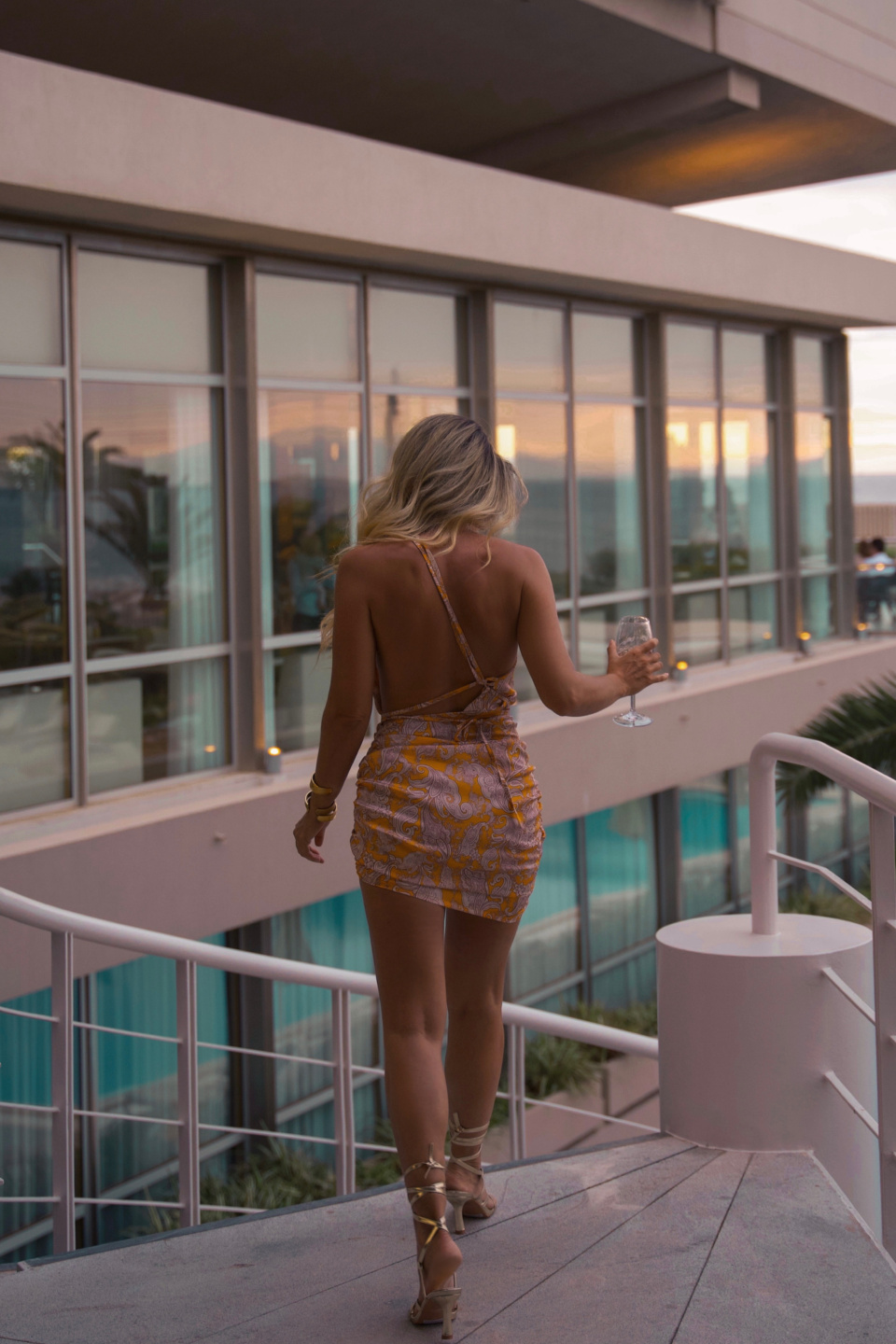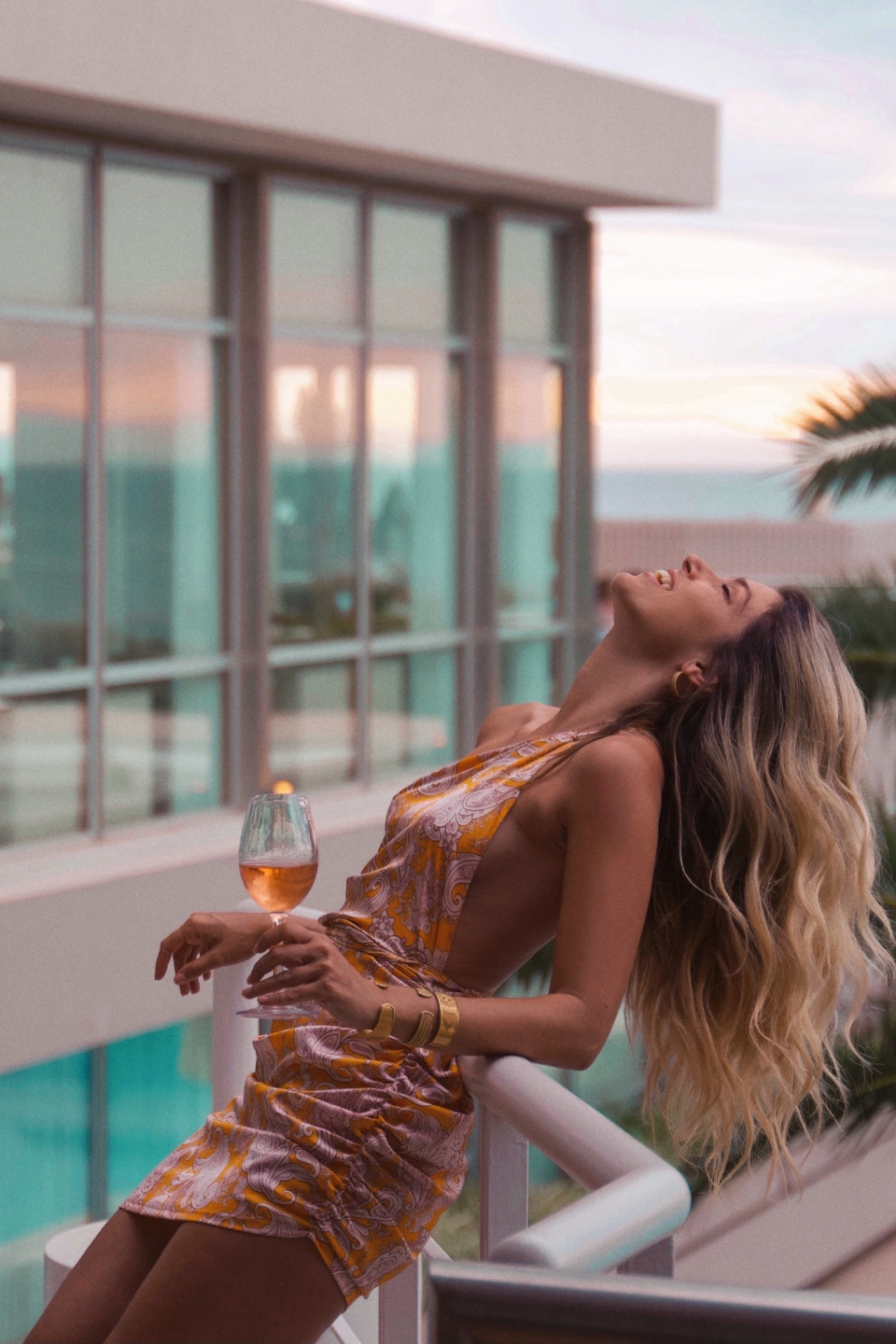 What about swimsuits?
As always, the search for the ultimate women's swimsuit typically kicks off at the first hint of warmer weather. That's the time we begin dreaming of colourful bikinis and sexy one-pieces. Look no further; with our new beachwear collection, we can now all enjoy the sun. The suits include triangles and one pieces that highlight the femininity and sexy curves of your body. Yellow is combined with various shades of green and blue and orange hues are mixed with red, white and blue. Our prints take you back to the 70s and make you want to look into your grandma's wardrobe for some pool hats and then set up your favourite striped umbrella on the beach. Good vibrations.
For those who want to reveal a bit more skin, don't forget about the
classic triangle bikini. For those who dare!
Put on your favourite swimsuit, close your eyes, turn on some '70s
summer sounds, and you'll feel like you're island hopping in no time.
You won't find only basic swimwear here.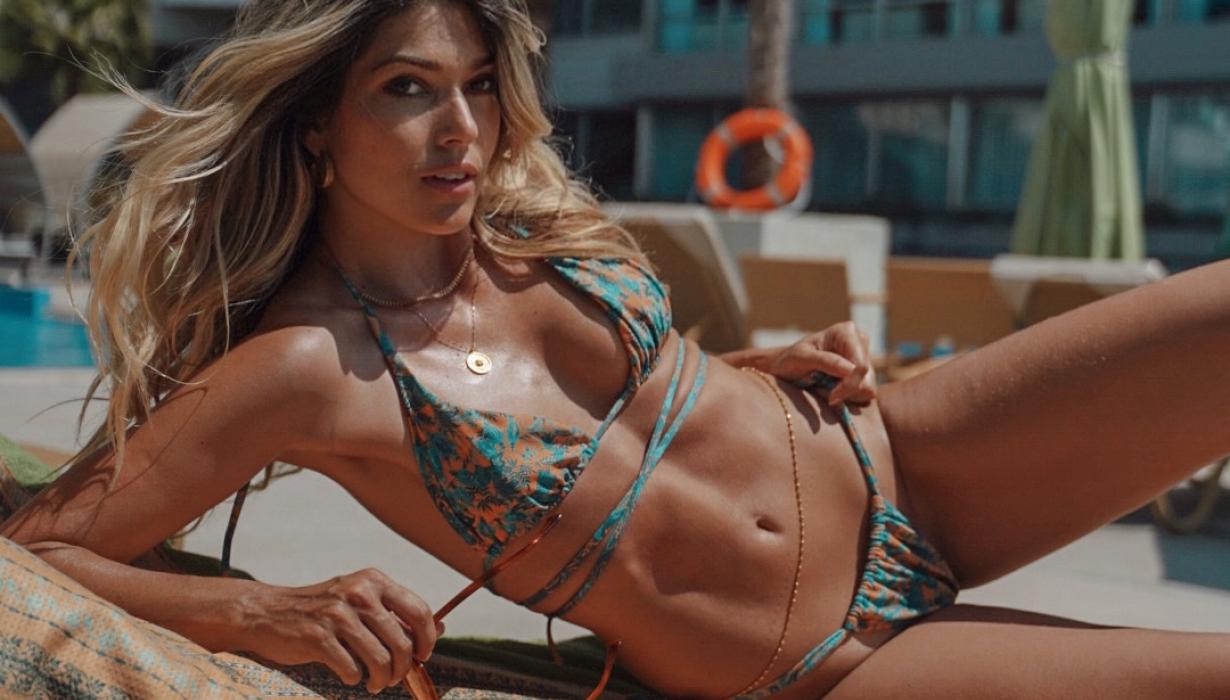 The beach towels we all loved last summer, in collaboration with
Circular Independence, are back for the summer!
Are you ready for them?

Our fabric is created from recycled plastic bottles which have been
collected from the Greek islands and coastal areas using a special process which transforms them into fabric (RPET) and, in addition, this fabric can be recycled again at any time. And, of course, our towels are designed in our favourite summer prints from the S/S21 collection. Colours such as orange, blue and green as well as '70s patterns will make your visits to the beach or the pool both fun and eco friendly! As our beach towels are created and based on circular economy, our most basic principle is that when you no longer need them, you give them back to us and we give them a new life.
They are one of our 'must have' items for the summer!
Let's dance this summer! Let's feel the 70s vibes as much as we can.