MEET OUR SS21 PRINTS
Prints are the element which gives identity to our brand and each one is unique. In this year's Golden Ratio collection, you will find different prints which, combined with each other, create exceptional mix and match looks.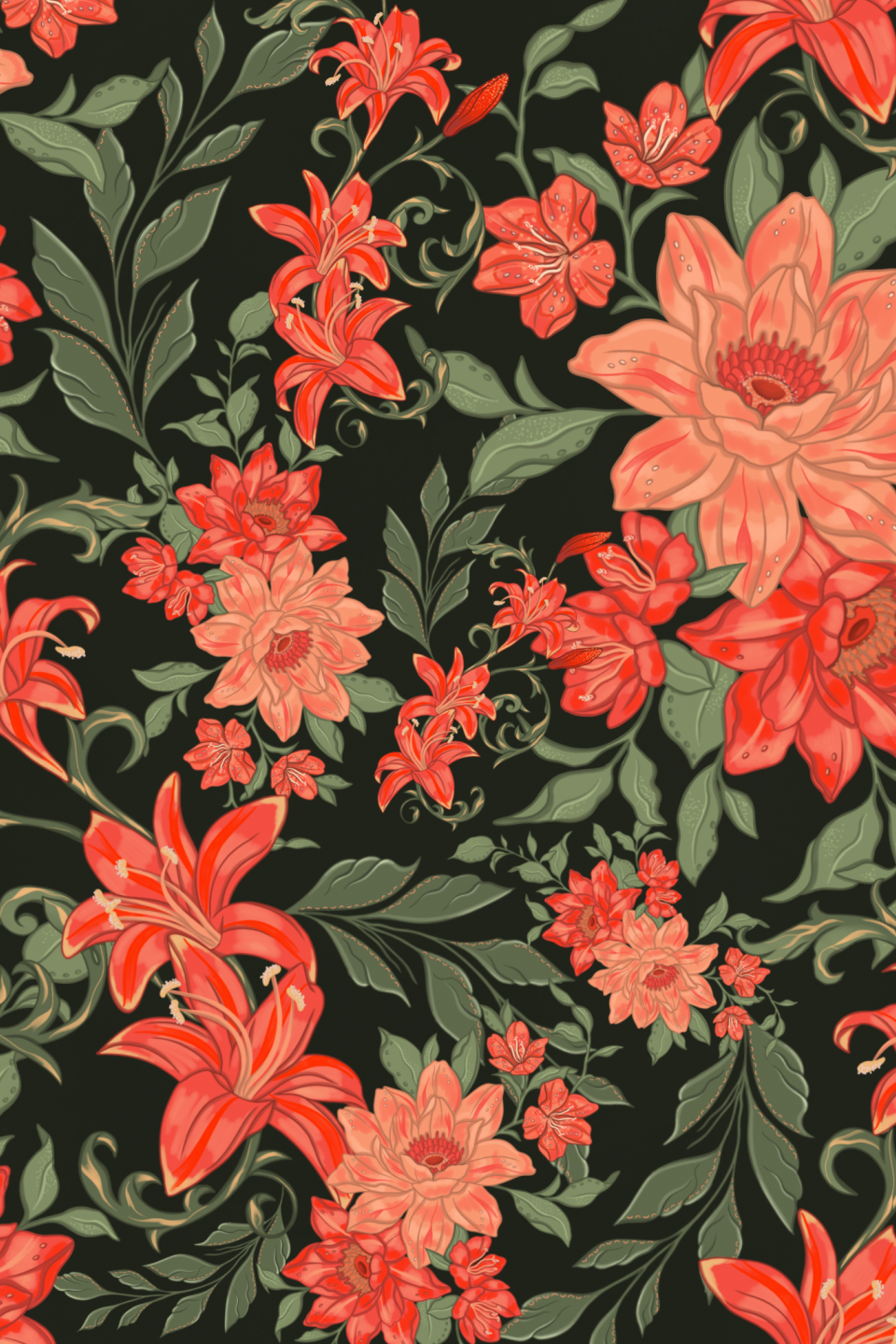 A black-based print with two different flowers and two different blooms in shades of orange, coral and red, create a sensuous look.  Their olive-colored leaves signify nature and freedom. Their movement captures the blossoming of spring flowers and the balanced proportion of the Golden Ratio. 
With a white background, this print gives a more intense element to the spiral within the Golden Ratio. This is a print that highlights the purity of nature and its freshness while shades of orange make it pop. This particular print reminds us of the time of day when the sunset reveals its most vibrant colors.
This print represents nature while the movement of the flowers and their shapes follow that of a spiral which gives a special flow to it. Coral is the color of optimism and hope which meets the white of purity and freshness as well as the green of nature in this design.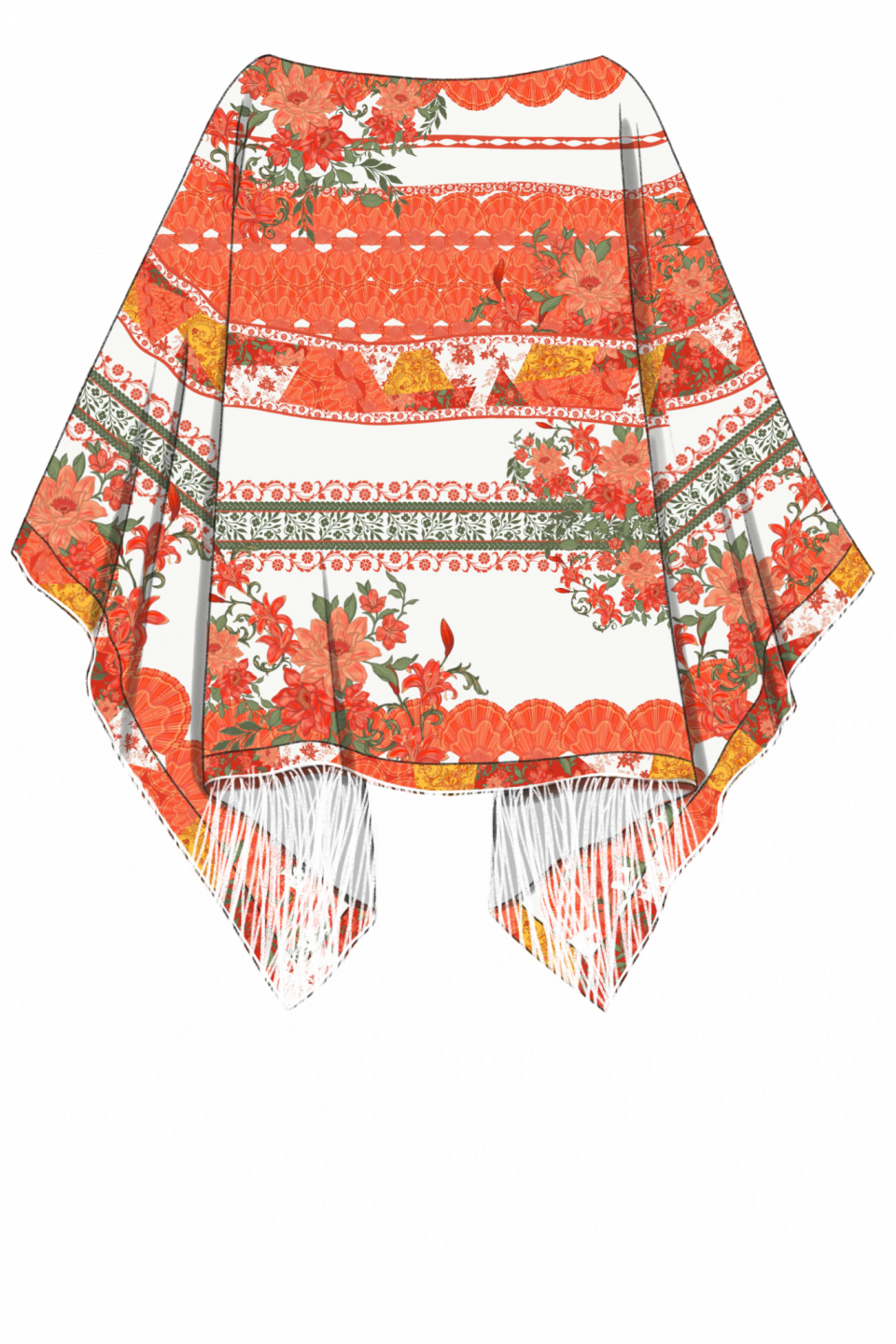 One of the most free-spirited prints of our SS21 collection is a combination of four different prints which create a unique patchwork design. The shells bring to mind the sound of the sea while the bohemian flowers, carefree moments. The flowers and leaves are in bloom and the pattern flows to create the harmony of the Golden Ratio. Yellow, coral, red, green and white are the colors of spring, rebirth and blossoming.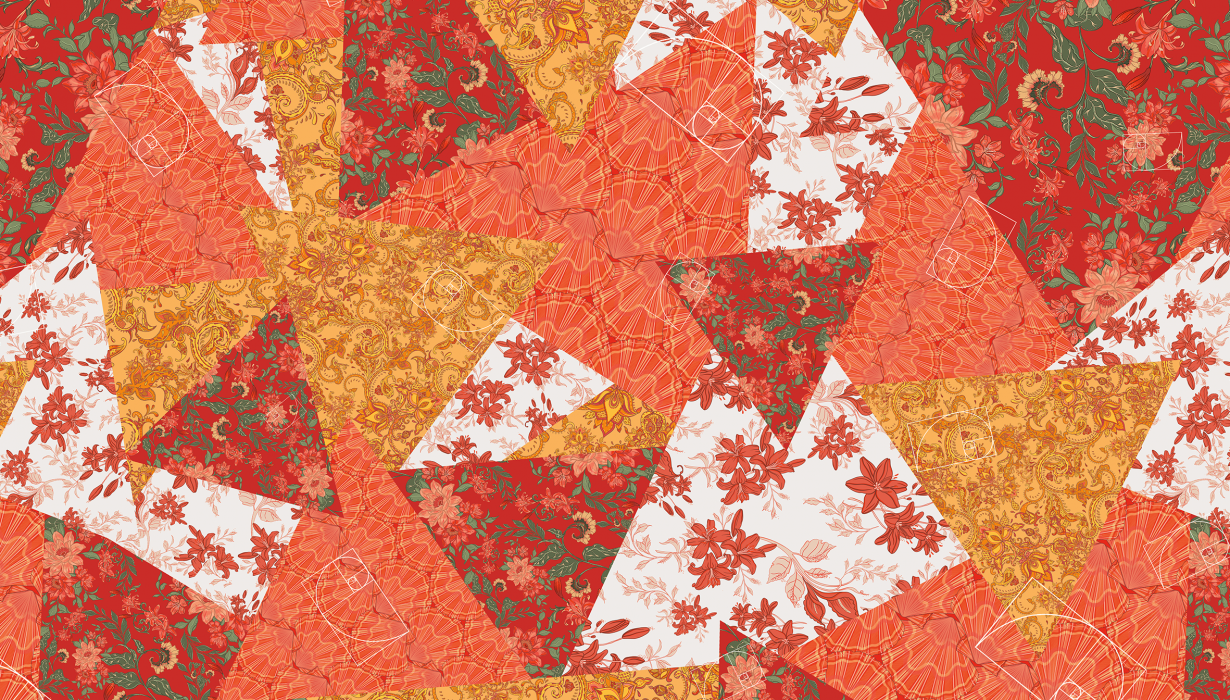 Symmetry is predominant in this print made up of shades of green with white and orange details. The flowers blossom within the spiral and capture the rebirth and the balance of nature.