"GOLDEN RATIO" COLLECTION INSPIRATION
The Spring '21 Collection draws inspiration from the Golden Ratio which is also known as the "divine proportion" due to its connection with the physical world.
The fabrics used in this collection contain a harmony and beauty of form – from the circular shape to the dynamic movement within. It is an endless line that signifies growth, continuity and the rhythm of breath and life. The spiral also symbolises the navel which is the centre of life.
Through my new collection we invite you to redefine your freedom, define your space, find your balance and, through all of this, rediscover yourself. This collection encourages you to bloom from within, to recognize your uniqueness, your power and the magic of a life without boundaries. This new mindset allows the Golden Ratio to give your life new meaning.
Coral, terracotta and hues of green and yellow are the basic colours you will see emerging through the spiral which highlight the elements of the earth. Terracotta, the colour of the earth, meets the coral of positivity, the green of nature and yellow which reminds us of the sun's rays: our rebirth.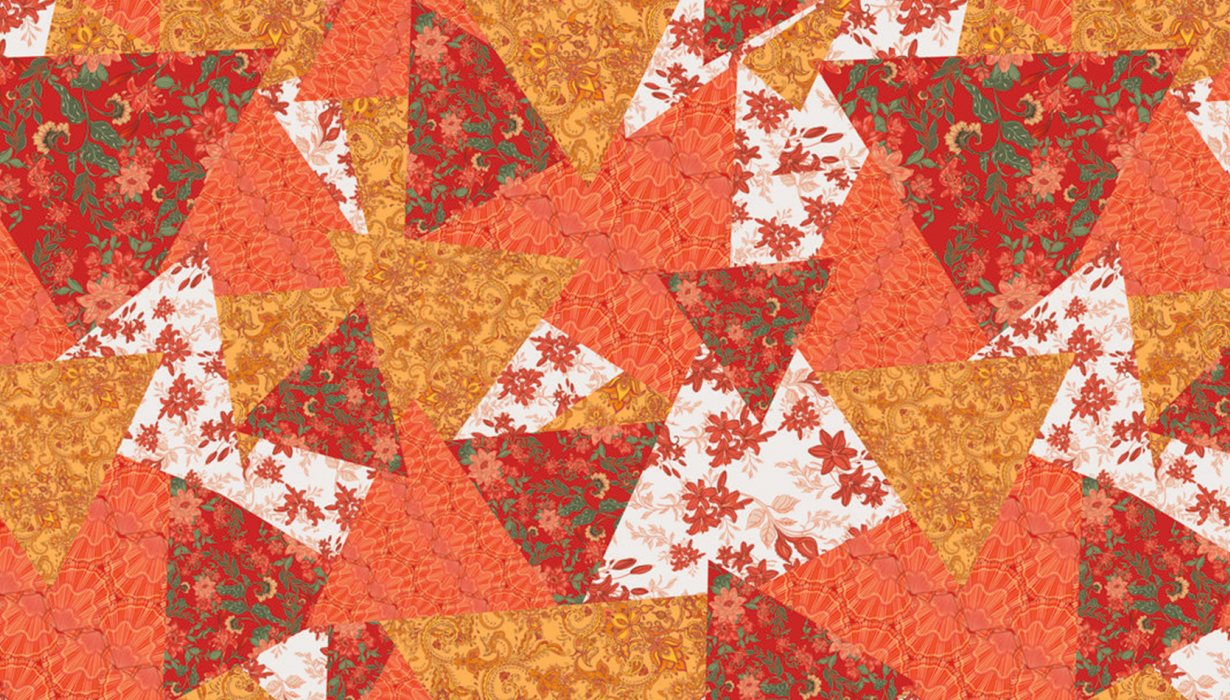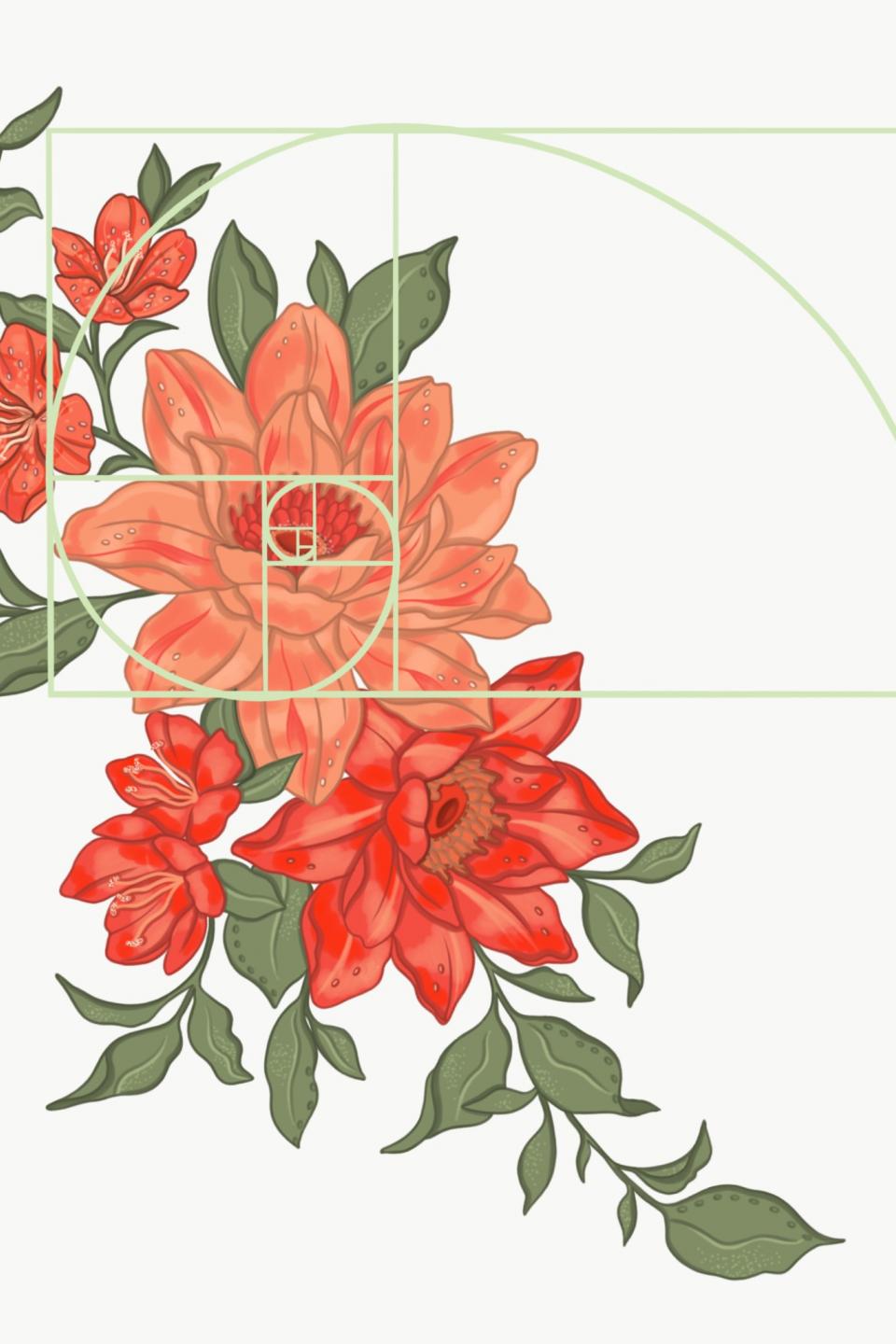 Our new prints generate a feeling of joy, highlight the dynamism of a woman and bring about a feeling of liberation. They make us feel more self-assured and give us a sense of uniqueness.
This dress embodies the core of the inspiration for this collection. My inspiration was a flower that "opens" its petals in spring and comes to life again through an array of colours, including shades of orange and yellow; just what I was dreaming about for us.
Three different lengths and six different pieces of fabric create the feeling of 'blossoming' in the flower dress; a signature patchwork where the floral patterns meet the Golden Ratio.
Nature teaches us that creation never ends. After all, through her own colours and creations, we can bring a note of optimism to our lives. Just as a flower takes root and blooms, so too, can we externalize the beautiful and colourful aspects of ourselves.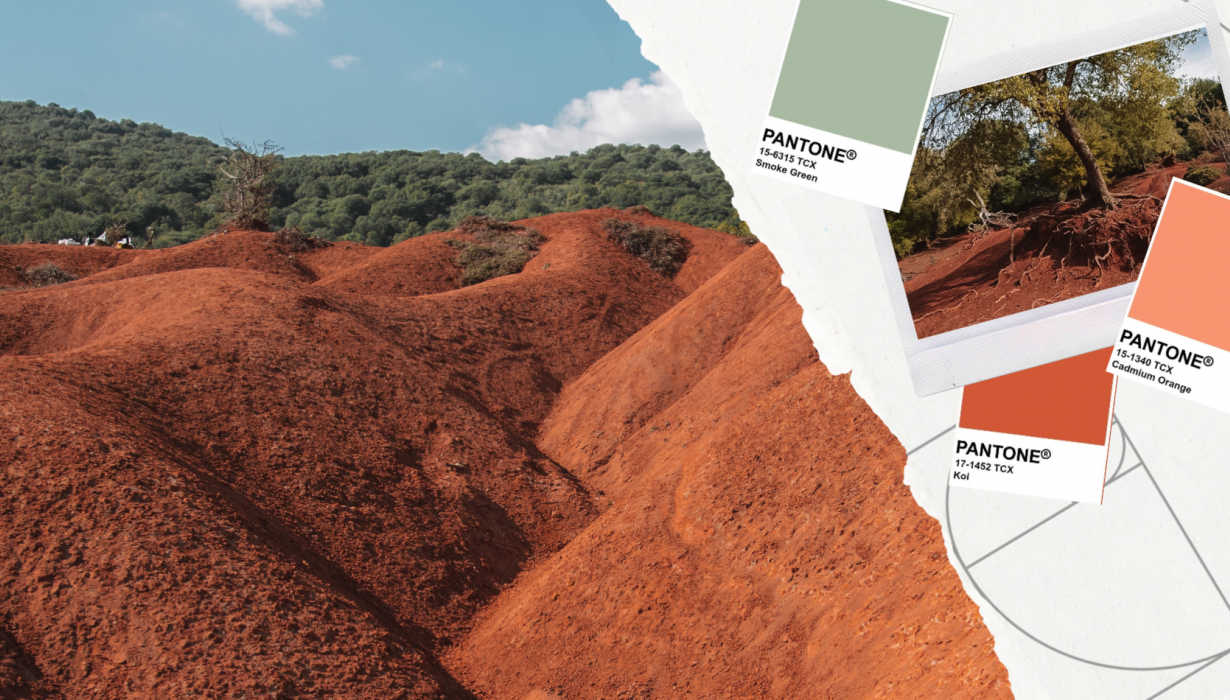 This photo shoot took place in Κokkinopilos, an area called Terra Rossa, in Greece, which is an unusual geological phenomenon. An "other worldly" landscape that you can only see in movies!  It is a low plateau with an abundance of hills and small ravines. The color of the soil becomes even more intense during both sunrise and sunset, creating a magical landscape of colors....
I chose this place due to its colour, terracotta, which is the colour of the earth and nature; a reddish orange. Terracotta varies in warm shades from red to pale orange and darker browns.
The trees at Terra Rossa have distinct roots which make the landscape look even more extraordinary and unique, like our prints and our philosophy behind the Golden Ratio SS21 collection.
Be #alwaysinspired and let's " blossom" girls!