ROAD TO A MORE SUSTAINABLE FUTURE
Sustainability was always at the back of my mind but during my research for materials for my
Spring Summer Collection called "Another World" I came to a strong conclusion that I have
to educate myself and my clients regarding a more sustainable future in fashion. 
Sustainability doesn't always mean more natural fabrics because while carrying out my
research I realized that, while cotton may be better quality, the production of this fabric uses up
a lot of water. I always thought that more natural fabrics were also better for the environment
but that doesn't seem to be the case. 
As I delved into this subject and learned more about it, I realized that one of the main reasons
why the fashion industry is regarded as a problem for the environment is because all the fabrics
that brands purchase are not actually used. Having this in mind and knowing that I have also
purchased fabrics or printed fabrics that haven't been used in any of my collections, I went to
my office and started digging around. With patience and persistence I found some beautiful, soft
fabrics that were just perfect for a small pre-spring stay at home collection. I gathered my
favourite comfy clothes from my wardrobe and went straight to the VK team for a brief meeting.
That's how the first part of 'Vassia's Comfy Closet' was created.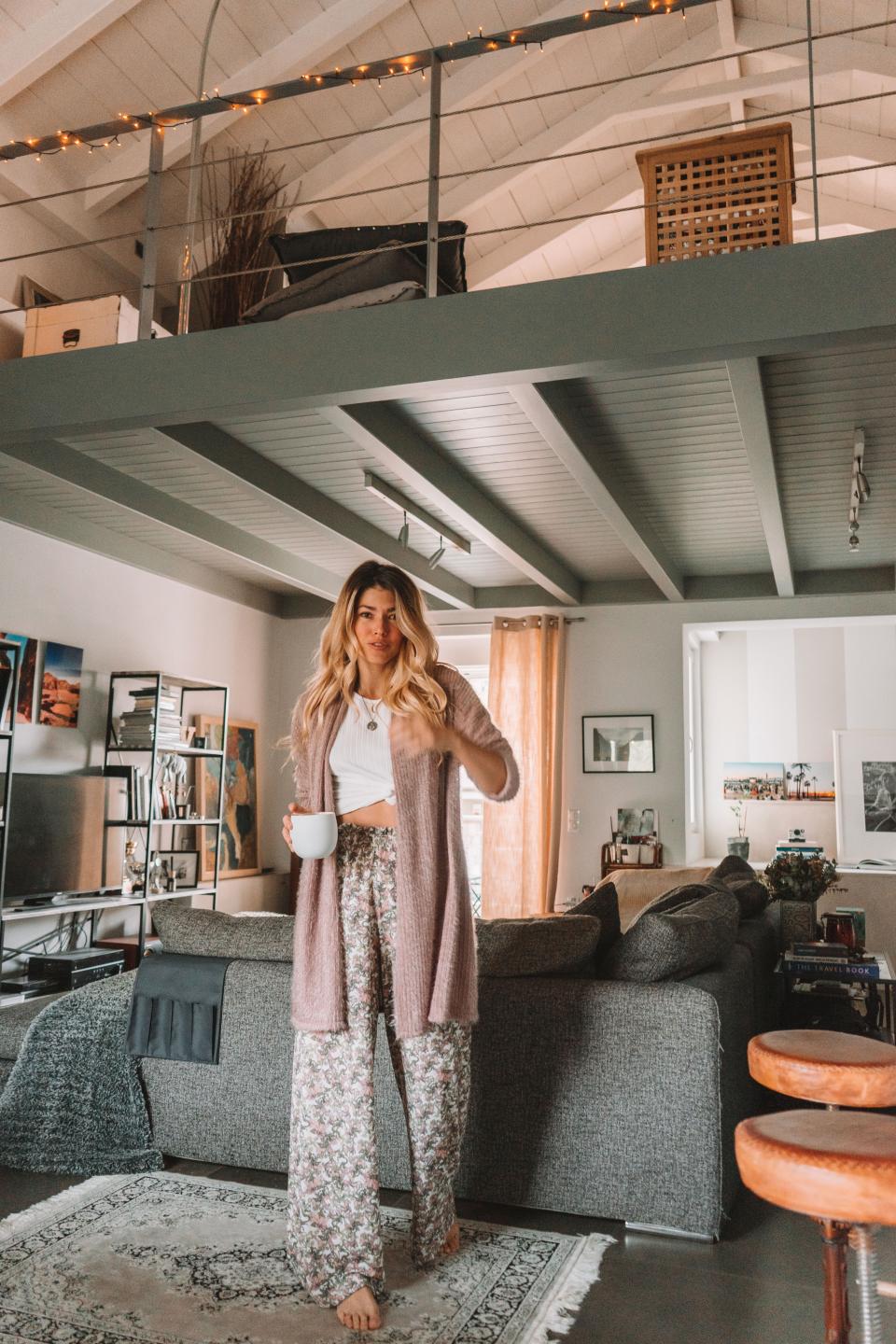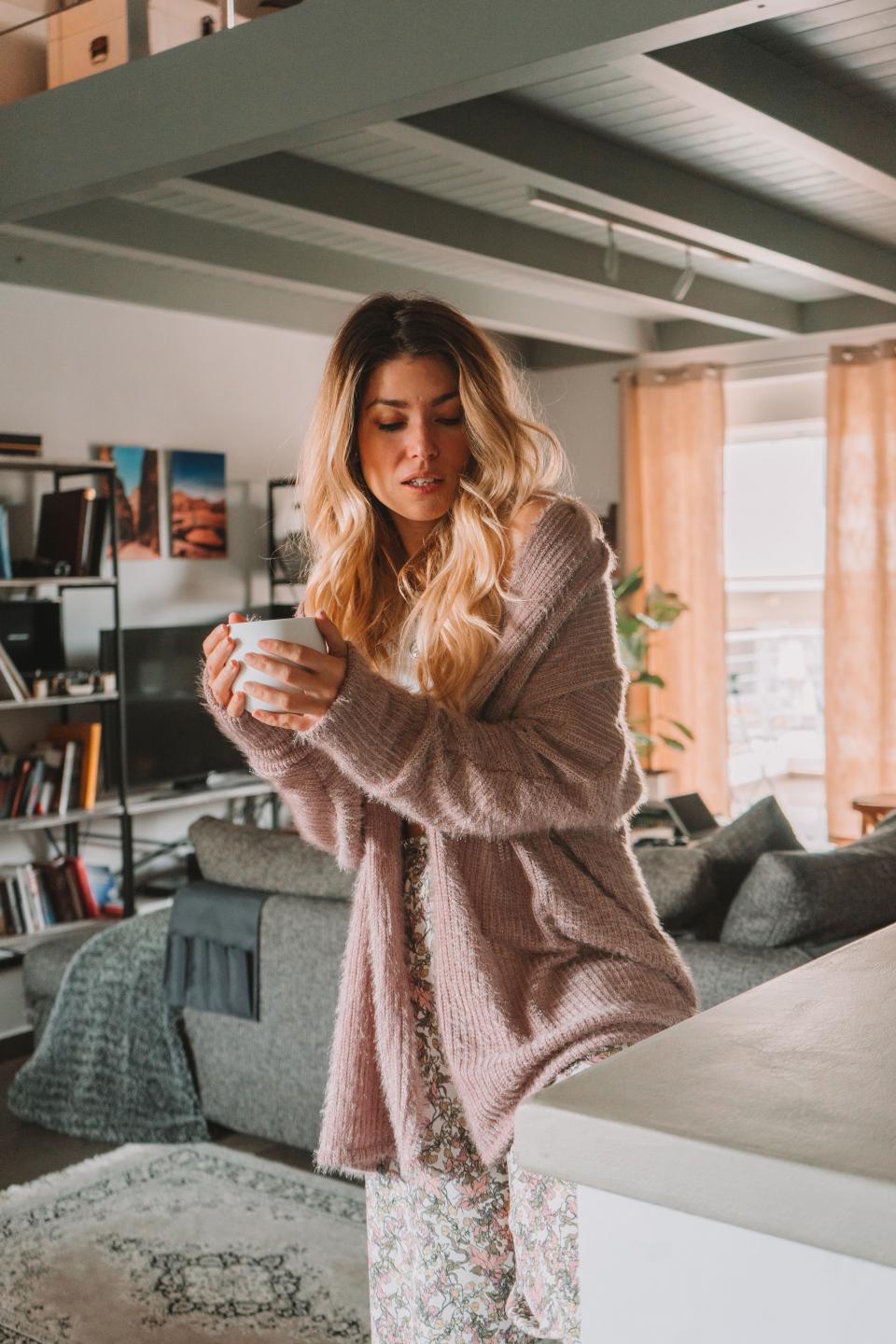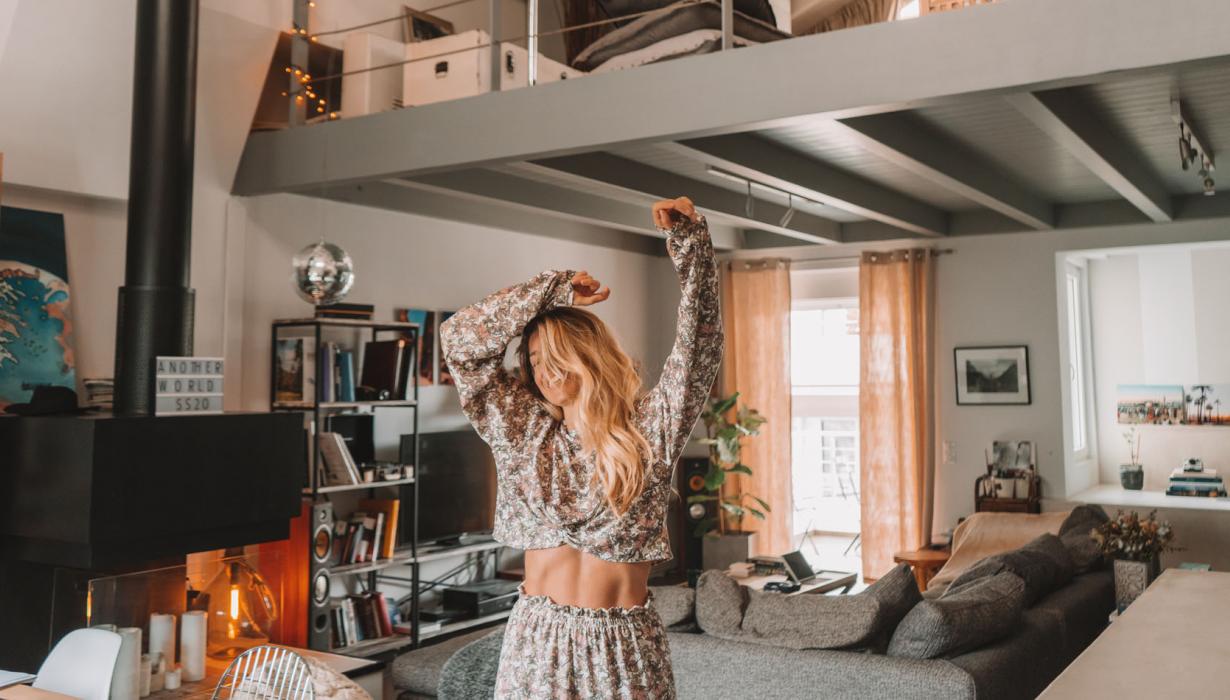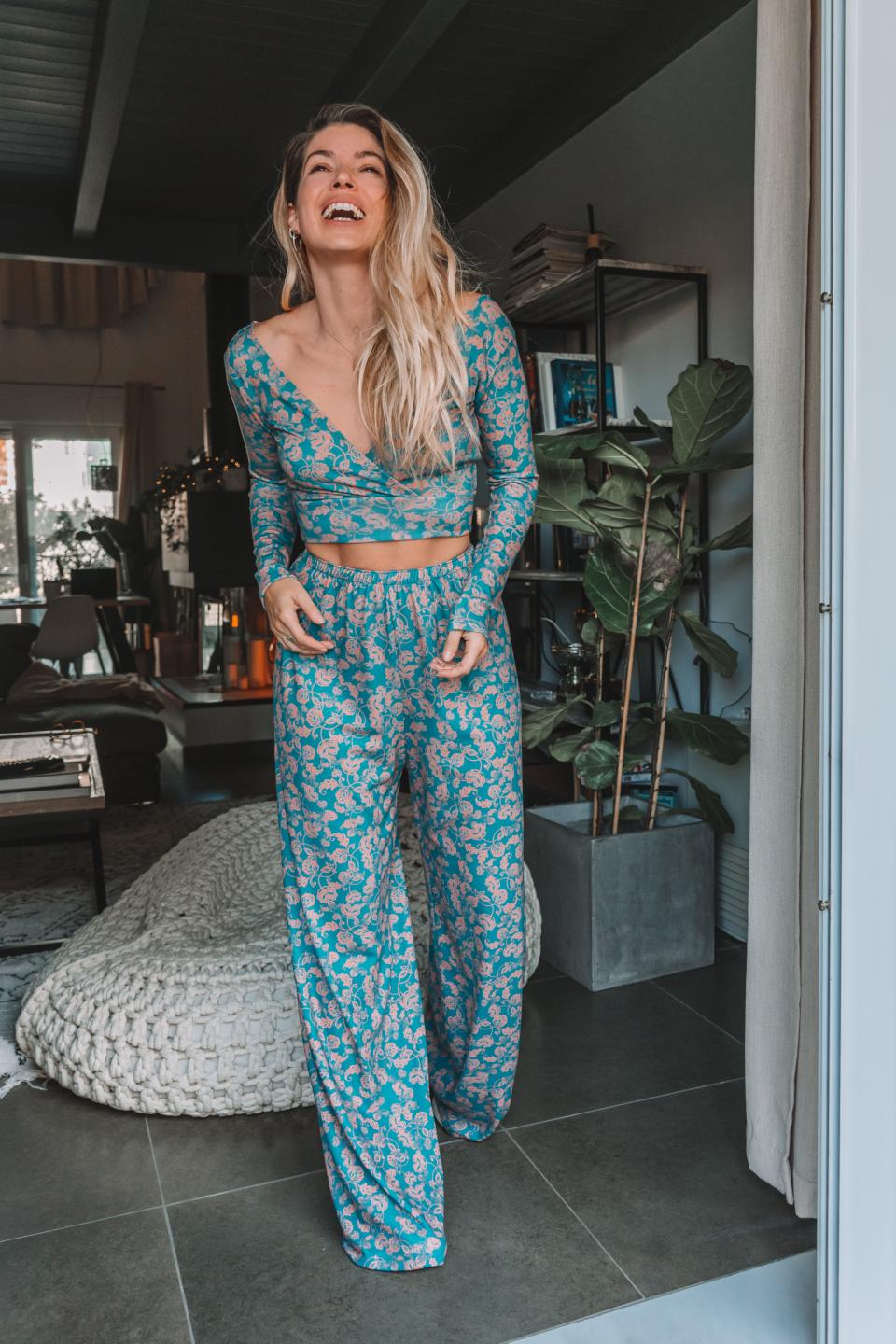 My main goal regarding the designs was to be comfortable and cozy. Designs that you can wear all day long whether you choose to stay at home or run your errands and be stylish at the same time.